Backstreet Boys Singer AJ McLean Opens Up About Recent Relapse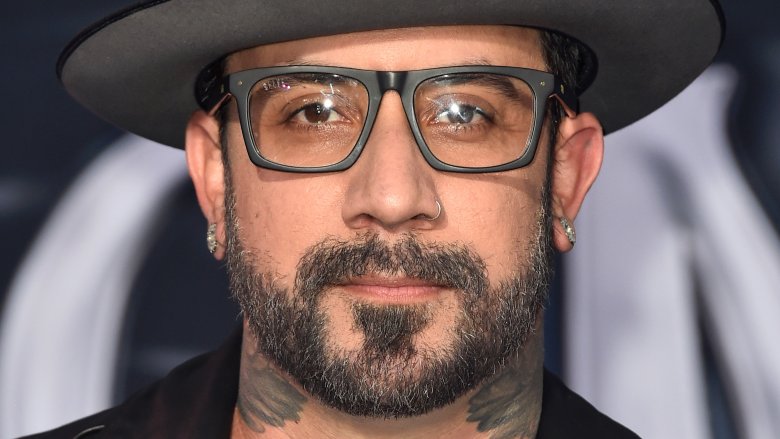 Getty Images
Backstreet Boys singer AJ McLean is sharing an update on his journey toward sobriety.
During an exclusive interview with People magazine, published on Wednesday, Nov. 14, 2018, the "I Want It That Way" hitmaker opened up about his longtime battle with alcohol addiction.
"You know, it's interesting about sobriety with family and with kids — you still have to put yourself first, and that's been a real big struggle for me," McLean began. "Look, I have no shame in saying, I've relapsed over the past year. It's no secret that this is a disease, and that it's a daily struggle."
As Nicki Swift previously reported, McLean, 40, completed his first stint in rehab for depression, anxiety, and alcohol abuse in 2001, before relapsing and seeking treatment again the following year and in 2011. 
In his recent interview, the "Don't Go Breaking My Heart" singer went on to explain that, while his wife, Rochelle, and their two young daughters are "a hundred percent" a "huge support," he's found it difficult to put his health before his family. "If you do that too often, then you forget about taking care of yourself, and you do tend to get lost in the sauce," McLean said. "And that's happened to me numerous times."
These days, the '90s boy band member is gearing up to embark on the Backstreet Boys' biggest arena tour in nearly two decades following the release of their upcoming album, DNA, in 2019. While noting that he has "no regrets" about his own recovery, McLean shared an encouraging message for those who are facing similar struggles. "One of the best things I was told, from my sponsor, from my friends, is the only way around is through," he said, adding, "If you surround yourself with a good support group, if you go to meetings, if you talk to other addicts ... You have to make it a lifestyle, you truly do." 
McLean isn't the only pop star to speak openly about their sobriety in recent months. After suffering an apparent drug overdose in late July 2018, Demi Lovato wrote to her fans on social media, "I have always been transparent about my journey with addiction. What I've learned is that this illness is not something that disappears or fades with time. It is something I must continue to overcome and have not done yet ... I will keep fighting." The 26-year-old singer was recently spotted out and about in Los Angeles after completing a three-month rehab program.
If you or someone you know is struggling with addiction, please call the Substance Abuse and Mental Health Administration's 24/7 National Helpline at 1-800-662-HELP.