The Scary Incident That Almost Cost Tallulah Willis Her Life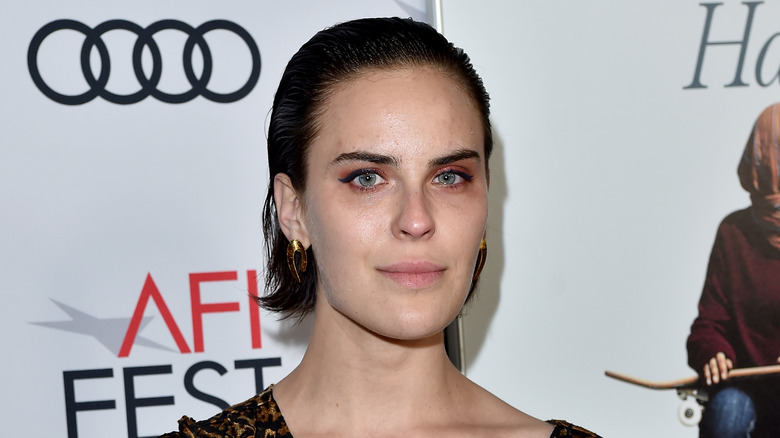 Axelle/bauer-griffin/Getty Images
The following article includes references to addiction and mental health issues.
Tallulah Willis — the youngest child of actors Bruce Willis and Demi Moore — has been extremely candid about her experiences with mental health issues and substance abuse. In 2019, she appeared with Demi Moore and her sister Rumer Willis on Facebook's "Red Table Talk," during which they each opened up about their own history with drug and alcohol addiction. 
According to Tallulah, she was 14 years old when she had her first taste of alcohol during a family vacation. "It was champagne," she recalled. "It was very sweet." From there, she began to develop a drinking problem that ultimately led to a near-death experience when she was 15. "When I was 15, I guzzled vodka, and I almost died from alcohol poisoning," Tallulah revealed. She had been living with her sister Rumer then, who eventually confronted her about her drinking after finding three wine bottles on her bedside table and discovering that some of her (Rumer's) medicines had gone missing. "I was like, 'I love you, [but] you cannot stay here anymore," Rumer said.
Later in the episode, Tallulah also recalled how her sister Scout had discovered her in her hotel room after she'd taken a bunch of codeine and done cocaine earlier that morning. "Scout couldn't wake me up. She was shaking me," the fashion designer recalled. "When I finally woke up, she was crying." Tallulah remembered going back to sleep, and when she woke up again hours later, she found herself crying hysterically. "It was like the first window of sobriety," she said, later adding, "The feeling was like, you just have death on your bones. I had no regard for my life. I had no care."
She went to rehab in 2014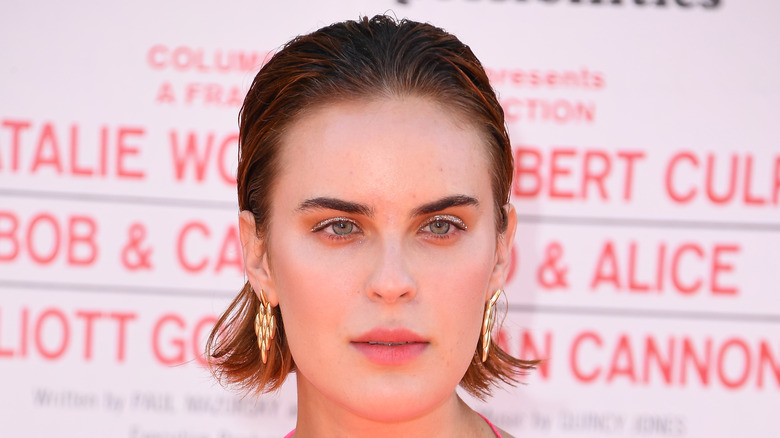 Steve Granitz/Getty Images
In a 2015 Teen Vogue essay, Tallulah Willis — who experienced body dysmorphic disorder as well (she was diagnosed at age 13) — said she decided to seek help after one of her sisters, Scout, "forced me to see what I was doing." She privately entered a rehabilitation center for the first time in 2014. 
As she explained, "There wasn't a huge, horrible moment. But I knew I needed to go take care of myself." In the lengthy piece, she admitted to abusing drugs while experiencing depression. She wrote, "I didn't sleep or want to talk to anyone, nothing seemed to have a point, the world lost its color, and food lost its taste. I was so removed from my body and from my mind that it was like I was living in a cardboard replica of what life should be. Not even so much because I was doing drugs, but because I was so sad and so unhappy."
Tallulah Willis' journey to sobriety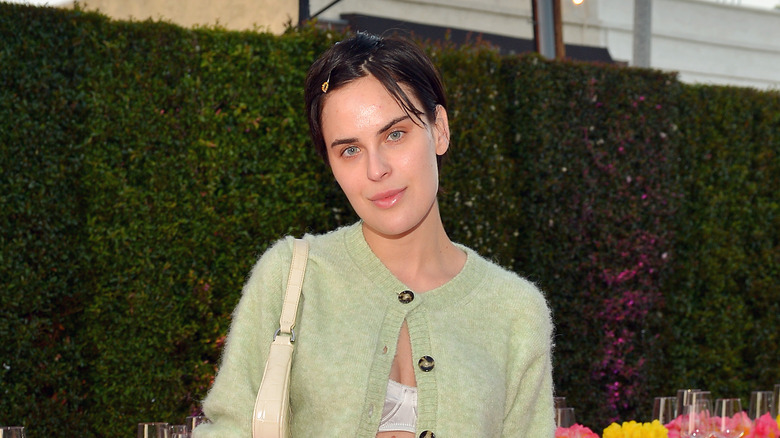 Donato Sardella/Getty Images
Three years into her sobriety journey, Tallulah Willis opened up about her past struggle with substance abuse and her decision to finally get sober in an interview with Allure in 2017. "I felt like everything was bland. The color on everything was drained. Food tasted bad," she told the magazine. "I knew life had to be better. I know this is not it. There had to be a way." 
After spending six weeks in rehab for addiction, Tallulah said she had a hard time adjusting to a new life without drugs or alcohol. "I became a hermit and watched Netflix for seven months," Tallulah said, adding that at the time, "It was about trying to see what feels good." She continued, "To me, it was spending one-on-one time with people and connecting. It's having real conversations. I spent a lot of time with my mom. I didn't go out much." While the process was isolating, it ended up being incredibly rewarding. "I started to put together what things looked like," Tallulah said. "That was hard. ... But it wasn't horrible."
Back in February, Tallulah shared a moving post on Instagram celebrating how far she's come in her recovery journey. "I was really big sad, for a very long while. But I'm remembering who I am," she wrote. "Thank you for everyone who loved her all along. I'm glad I finally got to the party."
If you or anyone you know needs help with addiction issues, help is available. Visit the Substance Abuse and Mental Health Services Administration website or contact SAMHSA's National Helpline at 1-800-662-HELP (4357).
If you or someone you know needs help with mental health, please contact the Crisis Text Line by texting HOME to 741741, call the National Alliance on Mental Illness helpline at 1-800-950-NAMI (6264), or visit the National Institute of Mental Health website.