Melrose Place Star Daphne Zuniga Announces Engagement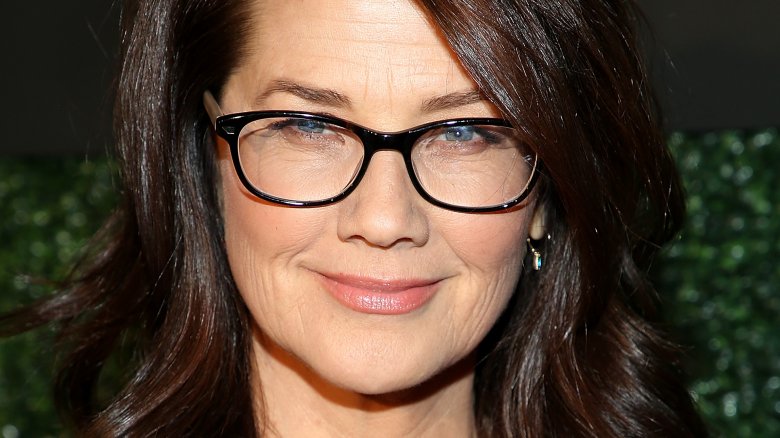 Getty Images
Congratulations to Melrose Place actress Daphne Zuniga! She's reportedly engaged to her longtime love, businessman David Mleczko.
In an article published on Thursday, Nov. 15, 2018, Zuniga, who stars in a new Lifetime Christmas movie called A Christmas Arrangement, spoke with Us Weekly about the holidays, and, in doing so, she revealed that she's engaged. At the premiere of her new TV movie on Wednesday, Nov. 14, at the Garry Marshall Theatre in Burbank, Calif., Zuniga shared, "I come from a family [where] we're all kind of spread apart. ... Every year is going to be a new adventure. Are we going to go back east to be with my mom or sister, or am I going to stay here with my dad? My fiancé has his family. We just see what every year brings. It makes it an adventure. I never know where it's going to be."
Catch that? She referred to Mleczko as her "fiancé."
Zuniga and Mleczko have spent many holiday seasons together during their 11-year relationship. "I've been a lot to his mom's. We've had wonderful Christmases together — sometimes the three of us, sometimes a lot of us," Zuniga told the magazine about her past Christmases. "My mom and his mother — my mom is still living, his has passed — they lived within miles from each other in the New Hampshire–Vermont area. So it was very Christmasy and snowy, and it was lovely."
Zuniga previously opened up about Mleczko when discussing what love means to her with HuffPost in December 2017. "It took twenty-five years to find the man that I'm with now, and the feeling I feel about him is subtle, strong, amazing. I look at him and I smile," she revealed. Still, she admitted that things in their relationship aren't always so perfect, as she noted, "But I also look at him and say, 'Can you please just put down the toilet seat?'"
Clearly, Zuniga keeps things real — even if she wasn't so forthcoming about her apparently secret engagement. But hey, that's her right!