Is Chicago P.D. Star Benjamin Levy Aguilar In A Relationship?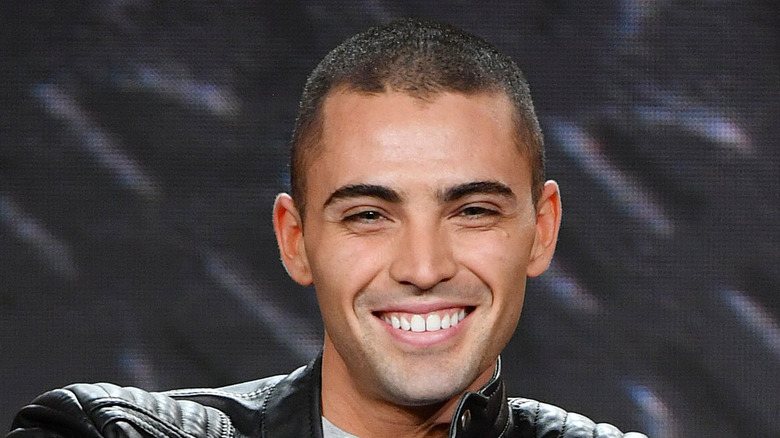 Amy Sussman/Getty Images
Benjamin Levy Aguilar may not have a romance arc on "Chicago P.D." just yet, but does he have one in real life? The actor came in hot as Dante Torres on season 9 of the hit NBC show, but it wasn't his first time, per NBC. Aguilar once played a minor role on season 7 of "Chicago P.D.," but he really captured people's attention as the mysterious Dante Torres.
Aguilar shared his experience of joining the cast much later than many of his fellow cast members with Hello! The newbie shared, "I think it's going to take a lot to catch up because they've just been doing this for so long and I'm just younger so it's always going to feel that way. But I do feel so comfortable there, and in what I am doing, I feel established in my character and I love bringing new energy." Fans of the television series seem to love the energy Aguilar brings just as much as he does.
As the actor has gained more popularity on the show, viewers have been eager to learn more about Aguilar. The "Chicago P.D." star has been extremely open about his experiences growing up and how he got his start in the acting world, per Just Jared. However, it seems he may have picked up a few of his character's mysterious traits because the one thing he tends to keep secret is his romantic life.
Benjamin Levy Aguilar is dating Olivia Macklin
We hate to be the one to break the news to die-hard Benjamin Levy Aguilar fans, but the "Chicago P.D." hunk is off the market. According to Netflix Life, Aguilar has been dating fellow actor Olivia Macklin since 2020.
Macklin has been acting professionally since 2016. And what would you know, in 2020, she starred in the television series "Filthy Rich," which also happened to star her beau, Aguilar. The couple has never confirmed how they met, but it wouldn't be a far stretch to say they crossed paths while on set, as that tends to happen to a lot of couples in Hollywood. And who knows, maybe they'll be the next Blake Lively and Ryan Reynolds, or Mila Kunis and Ashton Kutcher? Although Aguilar and Macklin aren't as willing to share their lives as the two famous couples.
The "Filthy Rich" actors keep their love life extremely under wraps, but every now and then, you will see them post about one another on social media. However, Macklin shares more than Aguilar does. In September 2020, Macklin shared a sweet post of Aguilar kissing her cheek and captioned the photo with a simple heart. As for the "Chicago P.D." actor, out of his entire Instagram feed he only has one video posted with Macklin. In the video, she's putting her face to his cheek. Clearly, the couple likes to keep their love life out of the public eye.
Benjamin Levy Aguilar and Olivia Macklin have interesting nicknames for one another
It's typical to hear couples call each other "babe" or maybe even "honey bunny," but rarely will you ever hear a couple call each other "pig." But "pig" seems to be Benjamin Levy Aguilar and Olivia Macklin's go-to nickname for one another.
When the "Chicago P.D." star appeared on PIX11 News on Valentine's Day, the "Pretty Smart" actor left a video message for him. Macklin said, "Hi, pig. Happy Valentine's Day. I love you so much, and I really miss you, and I can't wait to see you soon." The message was cute, but what captured the newscaster's attention was the fact that she called him "pig." Aguilar then explained the meaning behind the unusual pet name. He said, "We call each other pigs... we're actors, right? We have like this whole world that we're like in a farm, and we're like pigs and hogs, and there's this human world we have to be aware of, and we're just walking around, but no one notices that we're different species."
From a hypothetical farm to an actual zoo, Macklin shared a post of the two going on an adventure together as they visited some animals, including pigs. She wrote, "Pigs went to the zoo. Saw some other pigs." Although this may not be every couple's go-to nickname, Macklin and Aguilar make it sound pretty cute!