Malcolm In The Middle's Frankie Muniz Engaged To Girlfriend Paige Price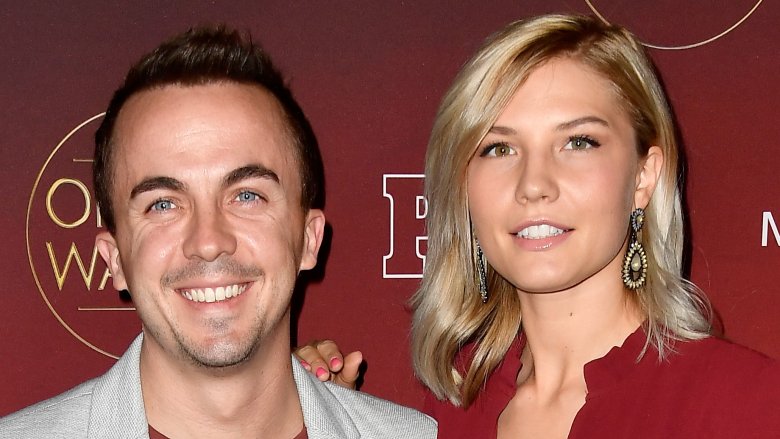 Getty Images
Frankie Muniz, who rose to fame with his starring role in Malcolm in the Middle, is engaged to his longtime girlfriend, Paige Price.
On Monday, Nov. 19, 2018, Price shared the exciting news of their engagement on Instagram. Posting a series of photos of herself with Muniz presumably soon after the former sitcom star proposed, she called her now-fiancé "the master of proposals." According to the location of her post, Muniz's proposal went down at the Pinal Fairgrounds & Event Center in Pinal County, Arizona, and, judging by the pictures, Muniz may have gotten down on one knee during the venue's Lantern Fest on Nov. 18.
Opening up about her engagement, she penned, "When you're a little girl, you dream of marrying the man of your dreams. You think of all these extravagant things from the way he asks you, to the dress you're going to wear, to the music you're going to dance to with your father." She continued, "Sometimes, reality has a tendency to overstep your dreams and really surprise you," adding, "Francisco Muniz IV, you're more than a dream to me. You teach me every day, you compliment me when I'm at my worst, and you push me past the edge but you're there to pick me up when I start showing signs of falling. I love every piece of you, and I appreciate you more and more every single day. I truly cannot wait to be your wife."
While Muniz himself hasn't remarked on their engagement at the time of this writing, the 32-year-old has talked about his relationship with Price in the past. While competing on Dancing With the Stars in 2017, Muniz revealed that he suffers from long-term memory loss, which, for instance, has left him without many memories of his time on Malcolm in the Middle. But Price has helped him cope. "I get sad at the thought of losing my memory, because I know that I do," the actor told Us Weekly. "So [Price] writes literally in detail — she's a writer too, so it works — like a journal that I can look at any day. It does bring me back there because there is really cool, amazing detail."
Congratulations to Muniz and Price on their engagement!