Robert De Niro Reportedly Separates From Wife Of Over 20 Years Grace Hightower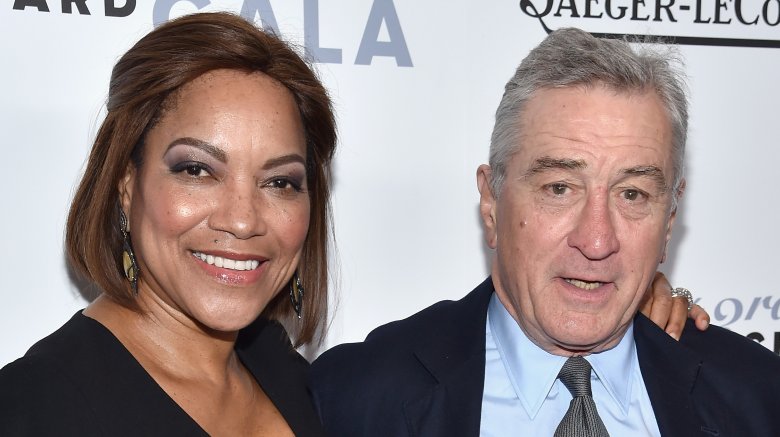 Getty Images
Famed actor Robert De Niro and his wife, Grace Hightower, may have split up, if recent reports are to be believed.
Page Six reported the news on Tuesday, Nov. 20, 2018, noting that a source revealed that De Niro, 75, and Hightower, 63, are no longer living together. According to the celeb news site, De Niro will likely announce the breakup in the coming weeks.
Regarding the couple's separation, a source reportedly close to the family told People, "Sometimes things don't work out the way you hope or want them to."
De Niro has reportedly been attending events by himself recently. One insider shared with Page Six, "De Niro and Grace are breaking up. He's been at a few things since the very end of the summer without her — and rumor has it they are done."
As noted by the New York Daily News, De Niro and Hightower first met while she was working as a hostess at the London restaurant Mr. Chow. "It was an ease-in. It wasn't a whirlwind," Hightower once said, describing their early relationship.
After dating for almost ten years, De Niro and Hightower, who have two children together, married in 1997. In 1999, De Niro filed divorce and a custody battle over their only child at the time, son Elliot, ensued, but De Niro and Hightower ultimately worked things out and remained together. They later renewed their vows in 2004 in front of fellow celebs Martin Scorsese, Meryl Streep, and Ben Stiller, as noted by E! News.
According to People, De Niro commented on his previous relationship issues with Hightower by once saying that he wanted to "make sure this one sticks."
Besides his kids with Hightower — son Elliot, 20, and daughter Helen, 6, — De Niro also fathered son Raphael, 42, with his first wife, Diahnne Abbott, and adopted his then-spouse's daughter Drena, 47. He also shares 23-year-old twins Aaron Kendrick and Julian Henry with model Toukie Smith.