What We Know About Edward Norton's Wealthy Family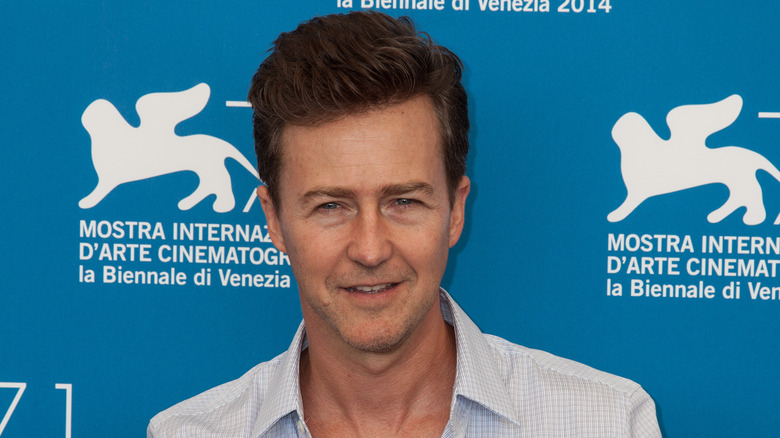 taniavolobueva/Shutterstock
Edward Norton may have become an Oscar-nominated actor, but he had options to explore. Norton actually went to Yale University, where he earned a B.A. in History in 1991. But Norton also dabbled in Astronomy, a career path he considered pursuing. "Carl Sagan was like a hero of mine," he said on Neil deGrasse Tyson's StarTalk Radio in 2019. But then, "it all went south," and Norton shifted his focus to History and theater. 
Norton had been into theater since childhood, an interest inherited from his mother, an English teacher who taught Shakespeare. But theater was just one of Norton's interests — and talents. At Yale, the "American History X" star studied Japanese and was a good enough rower to compete. But an injury forced him out of the world of sports and into the world of acting. Upon graduation, Norton still didn't consider a career in theater. Instead, he jetted off to Japan, where he worked for his grandfather's Enterprise Foundation.
After a few months, Norton moved to New York to dedicate time to acting and screenwriting — while he continued to work for the family enterprise. It wasn't until the mid-'90s that Norton made his film debut when he snagged the role producers had originally envisioned for Leonardo DiCaprio in "Primal Fear." From then, his career took off. No one will argue that Norton doesn't deserve the accolades he's won. But no one can deny Norton was born with more opportunities than most, which is thanks to his family history.
Edward Norton belongs to the influential Rouse family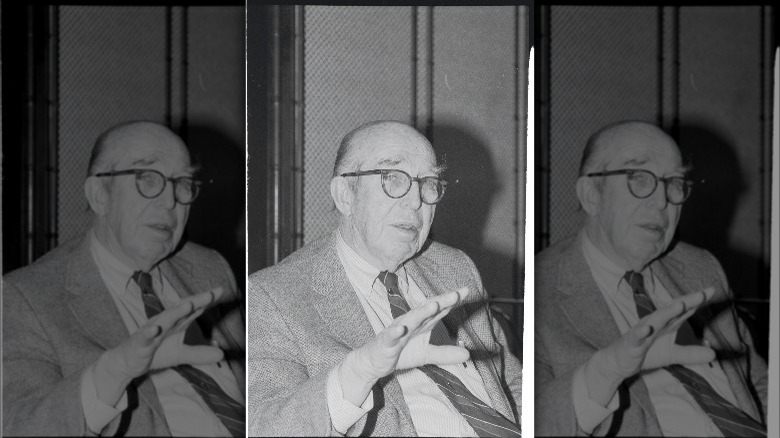 Bettmann/Getty Images
Edward Norton was raised in Columbia, Maryland, a city that was designed by his very own grandfather, James Rouse (pictured above). James, his mother's father, was a businessman and real estate developer with pioneering ideas who, unlike most in his field, sought to use his knowledge to improve civic life. He is said to have proliferated the concept of shopping malls across suburban U.S., a structure he envisioned as a modernized version of the town square.
"He saw opportunity in parts of city centers that had really been essentially relegated to being pockets of true decay," Edward said on Terry Gross' "Fresh Air" in 2019. James himself already came from money. His father, Willard Goldsmith Rouse, was himself a lawyer and Johns Hopkins University graduate who made a profitable career as a canned goods broker. Willard became involved in local politics as a member of the Democratic Party, though he never held a public office. In 1904, he helped establish the National Canners Associated in 1904. 
But Edward is equally well-connected through the other side of his family. His father, Edward Norton Sr., is a renowned Harvard-educated lawyer who served as a federal prosecutor during the Jimmy Carter administration. The elder Norton, a Vietnam war captain, moved onto the private sector, where he applied his legal expertise to environment conservation causes. But the wealth and connections of Edward's family weren't developed in the 20th century — they're nearly as old as the United States itself. 
Edward Norton is related to Pocahontas – and to a slaveholder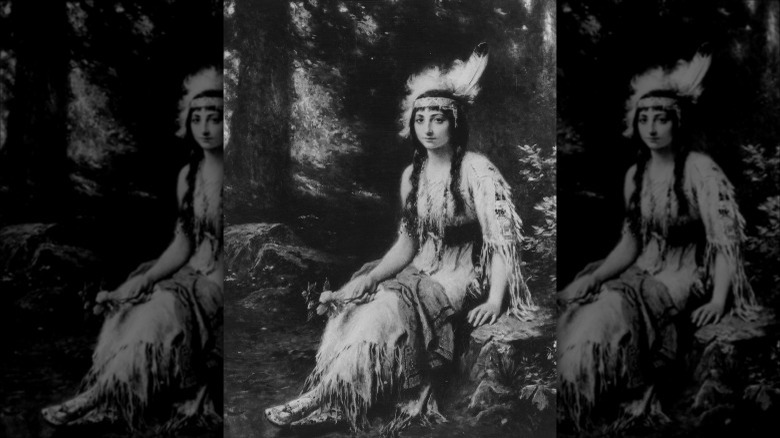 Three Lions/Getty Images
Edward Norton can trace his roots all the way back to the 1600s. In a January episode of the PBS series "Finding Your Roots," Norton got confirmation of a long-standing family lore that he's related to Pocahontas from her marriage to John Rolfe in 1614. "It just makes you realize what a small piece of the whole human history you are," he told Henry Louis Gates Jr. This side of Norton's roots illustrates the complicated history of the U.S., given that Pocahontas married the British colonialist after being captured and held captive.
But Norton's ancestry is also complicated on another front. In the episode, the "Fight Club" actor learned that one of his ancestors was a slaveholder in North Carolina in the 1850s. Gates showed him a picture of a Black family, which included five girls aged between 4 and 10 at the time they were captured on film, who were owned by his third great-great-grandfather John Winstead. "These things are uncomfortable, and you should be uncomfortable with them," he said. "Everybody should be uncomfortable with it."
Norton went on to reflect on the meaning these findings have on the current generations, born well after the 13th Amendment abolished slavery in 1865. "It's not a judgment on you and your own life, but it's a judgment on the history of this country," he said. "It needs to be acknowledged first and foremost, and then it needs to be contended with."