The Medical Condition Paula Abdul Lives With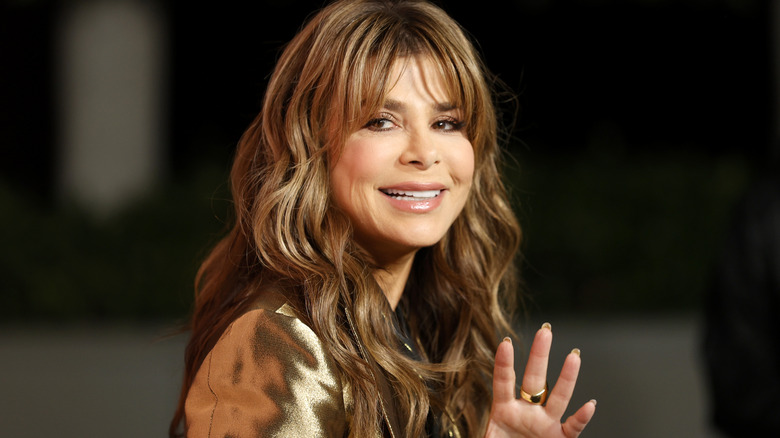 Amy Sussman/Getty Images
We might not hear much from Paula Abdul these days, and it might be because the Grammy winner is now among the list of celebs who are living with a serious health condition. Aside from her vocals, Abdul was known for her dance moves, though all of the years of moving her body has taken a toll. Dancing well into her 50s, Abdul told People that she began experiencing pain that seemed focused on her joints. "I knew something was wrong with my body," she told the outlet in a 2020 interview. She sought medical attention and was diagnosed with osteoarthritis, which can occur when there's "wear and tear" to one's joints, according to the Centers For Disease Control and Prevention (CDC). "I kept thinking, at least it wasn't something in my head. There was a reason attached to what I was feeling," Abdul told the outlet.
Osteoarthritis is the "most common form of arthritis," per the Mayo Clinic. Patients who have the degenerative disease can experience a variety of symptoms, including pain, tenderness, stiffness, and swelling. And while there are a few different causes of osteoarthritis, the one that seems to fit Abdul's case is "repeated stress on the joint." The Mayo Clinic reports that joint damage cannot be reversed, but there are some different ways that a person diagnosed with osteoarthritis can ease discomfort and manage pain — and it sounds like the former "American Idol" judge has been doing just that.
Paula Abdul has a health and fitness routine that works for her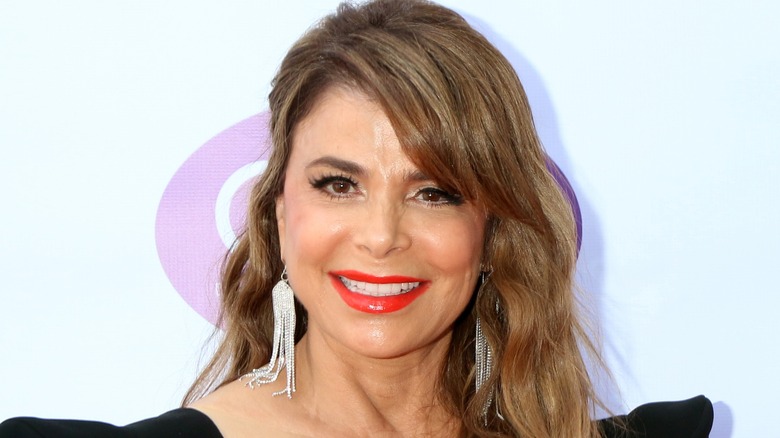 Kathy Hutchins/Shutterstock
In her interview with People magazine, Abdul says that she tries to do low-impact things to keep her body moving in a way that won't aggravate her condition. One of her favorite things to do is go for a walk. "Walking is very underrated. I'll put on my AirPods and listen to Stevie Wonder, Katy Perry, Justin Timberlake — and just sing at the top of my lungs and swing to the beat," she shared with People. Abdul also eats an anti-inflammatory diet and does a lot of stretching, according to Parade. "I've done Pilates. I take ice baths," she told the outlet, adding that she's also a fan of Theragun, which she uses to massage her muscles.
Abdul has been diagnosed with a few other conditions as she's gotten older, like Lupus and Rheumatoid arthritis, the latter of which doctors discovered in 2005, according to the Arthritis Foundation. In addition to keeping her body limber, Abdul also does her best to limit the stress in her life whenever she can. In her interview with Parade, she revealed that she enjoys coloring as a way to relax. "It's very Zen-like; you just zone out," she told the outlet.
Paula Abdul remains optimistic amid her health battles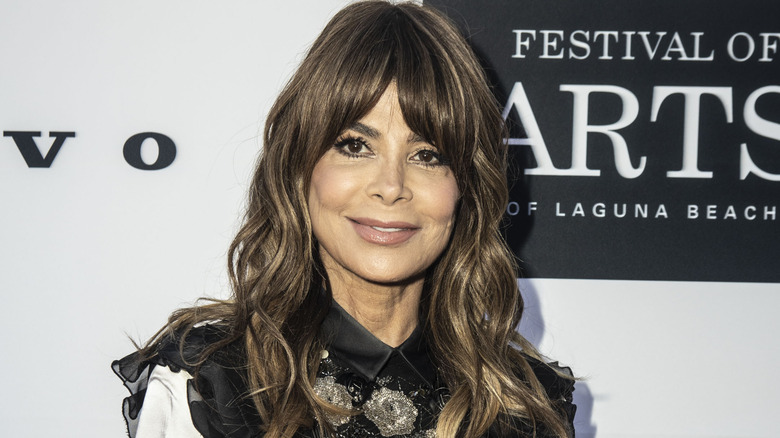 Harmony Gerber/Getty Images
Keeping a positive outlook on life can be challenging when things go wrong or when your body appears to be letting you down, but Paula Abdul does her best to look on the bright side. "I'm not going to let pain keep me down," she told People magazine, adding, "Every day I try to wake up and think, 'What can I do today that's going to make me happy?'" In an interview with People this past June, Abdul revealed that she's not ready to hang up her dancing shoes and turn off her microphone just yet. "People go, 'She's got more lives than a cat.' For me, I'm a tenacious little attack hamster. I love doing what I do, and I love spreading joy," she said.
As for what's next, Abdul told the outlet that she has some television projects in the works, and she's also ready to get back on the stage and perform live shows again. Prior to the pandemic, Abdul landed her very own Las Vegas residency. "Forever Your Girl" kicked off in 2019 at the Flamingo Las Vegas. According to her official website, Abdul doesn't have any upcoming tour dates, but that could change. "I've only scratched the surface, and that's how I feel," Abdul says of her career.