Bernardo Bertolucci, Award-Winning Director Of Last Tango In Paris, Dead At 77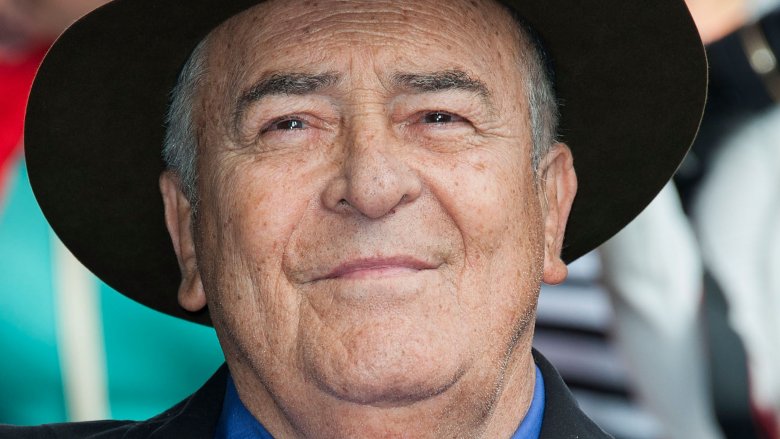 Getty Images
Famed director Bernardo Bertolucci has passed away.
TMZ reports that Bertolucci — who is perhaps best known for directing Last Tango in Paris starring actor Marlon Brando — died in his home in Rome on Monday, Nov. 26, 2018. He is said to have been surrounded by his loved one when he passed. He was 77 years old.
At the time of this writing, his cause of death has not yet been released to the public.
Bertolucci's press office, Punto e Virgola, confirmed the news of the director's passing via email to the Associated Press, as reported by Page Six.
Besides directing the graphic 1972 film Last Tango in Paris, for which he was nominated for an Oscar, he also memorably directed the 1988 movie The Last Emperor. For that film, he won Oscars for best writing for a screenplay based on material from another medium and best director. The Last Emperor also marked the first Western feature to be allowed to film in Beijing's Forbidden City.
As reported by TMZ, Bertolucci also notably received lifetime achievement awards at the Venice and Cannes Film Festivals in 2007 and 2011, respectively.
Regarding his provocative work (Last Tango in Paris was banned in Italy for over a decade), Bertolucci told Italian daily Corriere della Sera in 1990, "When it comes to commercial cinema, I have the strange pleasure of feeling that I'm from another tribe, an infiltrator" (via Page Six).
Following Bertolucci's death, the Venice Film Festival said in a statement, "He will be remembered among the greatest in Italian and world film" (via Page Six).
However, not everyone was a fan of his work. Besides the Italian government, Last Tango in Paris star Maria Schneider expressed her upset at how the movie was filmed, noting that she'd been traumatized while filming a rape scene that hadn't been included in the script. "During the scene, even though what Marlon was doing wasn't real, I was crying real tears. I felt humiliated and to be honest, I felt a little raped, both by Marlon and by Bertolucci," she told the Daily Mail (via NBC News). "After the scene, Marlon didn't console me or apologize. Thankfully, there was just one take."
Bertolucci was married to fellow director Clare Peploe. They had no children.