Why Britney Spears' Breakdown Was Even Scarier Than We Thought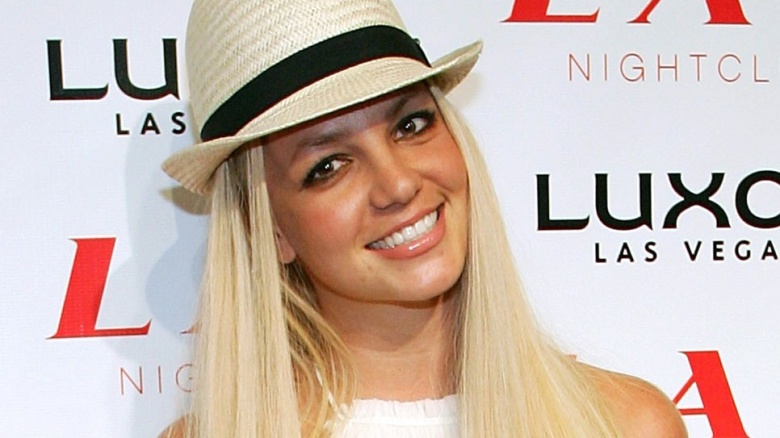 Getty Images
Pop princess Britney Spears has come a long way from her infamous head-shaving breakdown of 2007 and her psychiatric hold in 2008. The Spears of 2016 appears all smiles with her two sons on her bubbly and wildly popular Instagram. She has a residency in Vegas worth tens of millions and is reportedly working on her ninth studio album. The glass looks half full, and yet emerging details about the singer's darkest days indicate that lingering problems may continue to follow her.
A quick refresher on the mess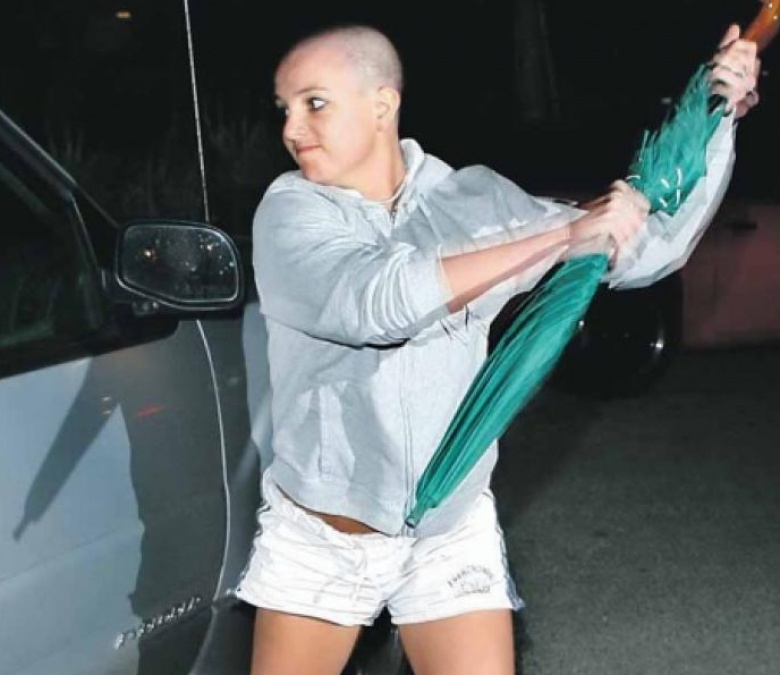 Spears shaved her head on Feb. 16, 2007, and four days later, she checked into rehab for the second time within one week, though it was never revealed what substances she was allegedly using at the time. Days later, she attacked a paparazzo's car with an umbrella. In January 2008, Spears barricaded herself in a bathroom of her Los Angeles home with her son, Jayden. Police came to the scene and had her taken to a hospital via ambulance and placed on a psychiatric hold.
She suffered from substance abuse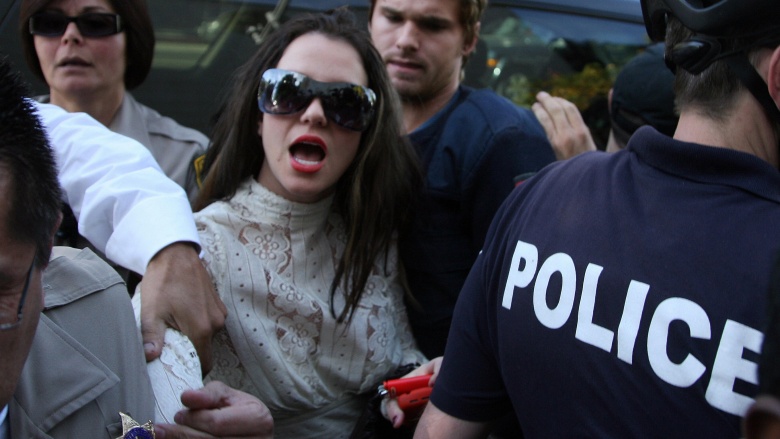 Getty Images
Radar Online reports that in a 2012 court hearing, Spears' former "manager" and hanger-on, Osama "Sam" Lutfi, claimed the singer was addicted to drugs. Lutfi's attorney, Joseph Schleimer, told the court, "Britney Spears was addicted to speed, methamphetamine was her drug of choice." He added that Lutfi brought drug-sniffing dogs to Spears' home in an attempt to ensure she was clean, noting, "The dogs found hot spots of drug residue in the carpet and her children crawled on the carpets." The attorney said an overdose on 30 pills led to Spears' psychiatric hold in 2008
It wasn't the first time Spears had been accused of substance abuse. In 2007, one of her former bodyguards told Today (via People) that he witnessed her using drugs, but noted, "I have never seen her use drugs in the presence of her children...Alcohol?...I don't know if 'abuse' is the correct language. I have seen her use alcohol." Weeks prior to the bodyguard blabbing, People reported that Los Angeles Superior Court Commissioner Scott Gordon labeled the singer a "habitual, frequent and continuous" user of alcohol and controlled substances during a custody hearing.
Lufti was accused of drugging and controlling her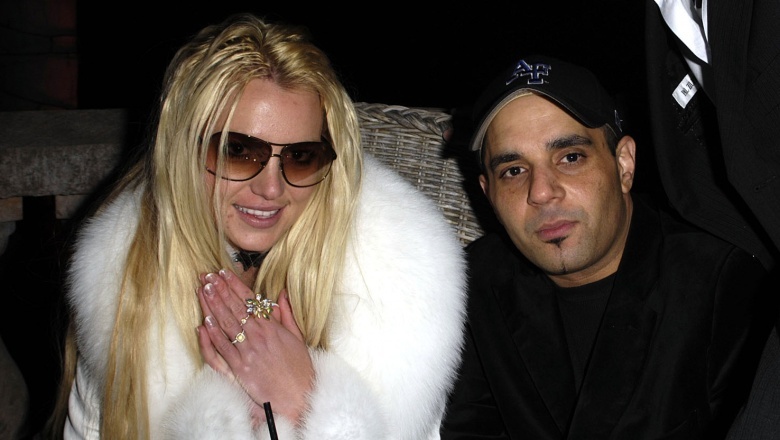 Getty Images
MTV News reports that in 2008, Spears' parents, Jamie and Lynne Spears, each filed petitions for protective orders to keep Lutfi away from their daughter. In his petition, Jamie wrote, "[Lutfi] essentially moved into Britney's home and has purported to take control of her life, home, and finances. Mr. Lutfi has drugged Britney. He has cut Britney's home phone line and removed her cell-phone chargers. He yells at her. He claims to control everything—Britney's business manager, her attorneys and the security guards at the gate."
In her own petition, Lynne Spears also said that Lutfi drugged Spears, citing specific examples. "Britney spoke to me with a tone and with the understanding of a very young girl," Lynne wrote, "Britney...picked up a bottle of pills and read the label and asked us, 'What does insomnia mean?' Sam told her that the pills would help her stay awake." MTV reports, "Lynne described Lutfi trying to encourage them to drink tequila shots, and when they refused that, wine, but thought she saw him crushing something on the counter behind the raised bar. (Lynne wrote that she later couldn't sleep that night, nor could her friend Jackie, despite being up past 4 a.m., and both felt like they had drunk coffee, even though they hadn't actually consumed the beverage. She also wrote that Britney didn't sleep either and was very agitated.)"
Lutfi denied all the allegations.
Lutfi may still try to contact her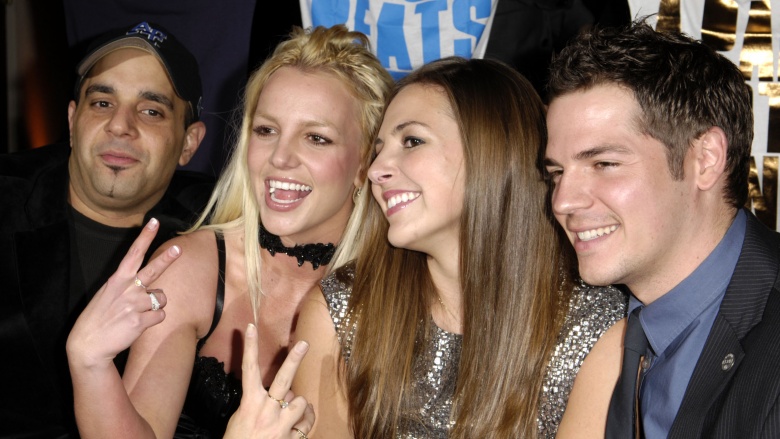 Getty Images
Radar Online reports that as recently as late 2014, Lutfi tried to navigate his way back into Spears' life. After Lutfi penned a bizarre open letter to xoJane, the Spears camp was quick to armor up. "Britney's dad, Jamie, won't take any chances when it comes to Sam. Jamie believes that given the opportunity, Sam would try to worm his way back into Britney's life again," the insider says. "Her life was in shambles when Sam was with her."
She's a shell of her former self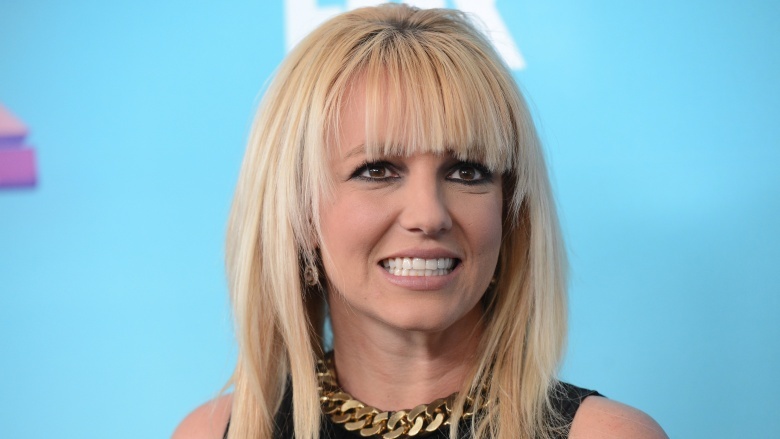 Getty Images
When Spears filmed a fragrance commercial in August 2012 at the Queen Mary in Long Beach, sources said she was nothing like the bubbly pop tart of the early 00s. "Britney didn't interact with the cast or crew at all during the two-day shoot, and she seemed to be just going through the motions when the camera was rolling, and seemed out of it," a source told Radar Online. "...Britney must have smoked at least a pack a day during the two day shoot and was always smoking when not filming. Security was very tight and Britney had more bodyguards than usual and was kept out of sight from visitors to the Queen Mary." The source also claims that Spears seemed very nervous and kept biting her lips and fingernails.
Her dad still controls her every move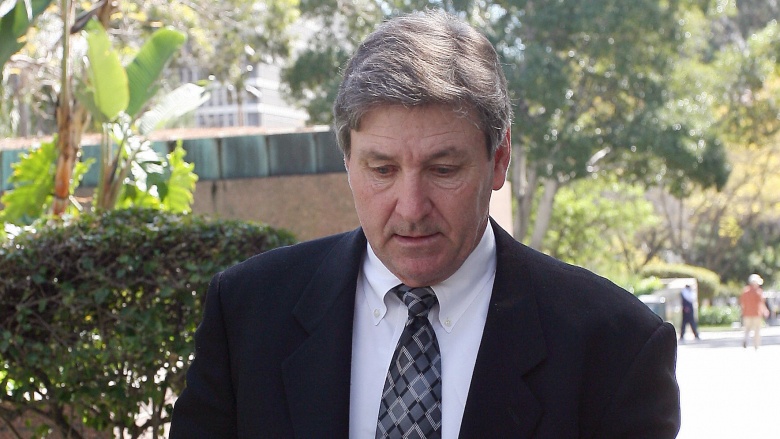 Getty Images
Britney remains under a conservatorship, which gives her father and an attorney control over her finances and day-to-day life to ensure her well-being. According to The New York Times, Spears' "most mundane purchases, from a drink at Starbucks to a song on iTunes, are tracked in court documents as part of the plan to safeguard the great fortune she has earned but does not ultimately control."
In 2015, a source told Star that Spears' father even controlled what she ate and would not allow her to retire from performing. "The day after Thanksgiving, she said she didn't eat anything besides vegetables because she felt like his eyes were always on her. She told me that all she wanted to do was 'move back to Louisiana and have more babies,' but that her dad wouldn't let her. All she wants to do is settle down and be near her best friend—her mom."
She's still recovering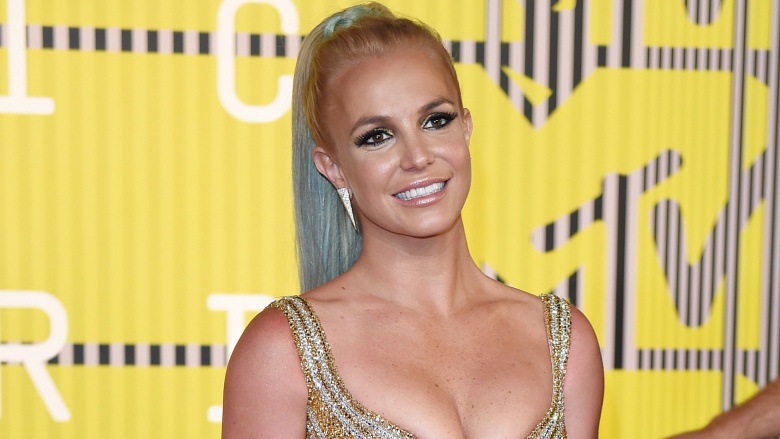 Getty Images
Star reports that Spears may not have fully recovered from her darkest days just yet. Spears allegedly entered rehab in 2015 after developing a dependency on prescription drugs. "Her dad [Jamie Spears] forced her into rehab because she was [misusing] a drug called Vyvanse," a source told the tab. "She said she'd initially been prescribed it for ADHD but that she'd severely upped the dosage." The source says Spears needed the energy boost from the Rx to perform her Las Vegas residency shows after her split from ex-boyfriend David Lucado.
Stay strong, Brit—one day at a time. We're rooting for you!