Jonathan Scott's Ex Gets Engaged 7 Months After Split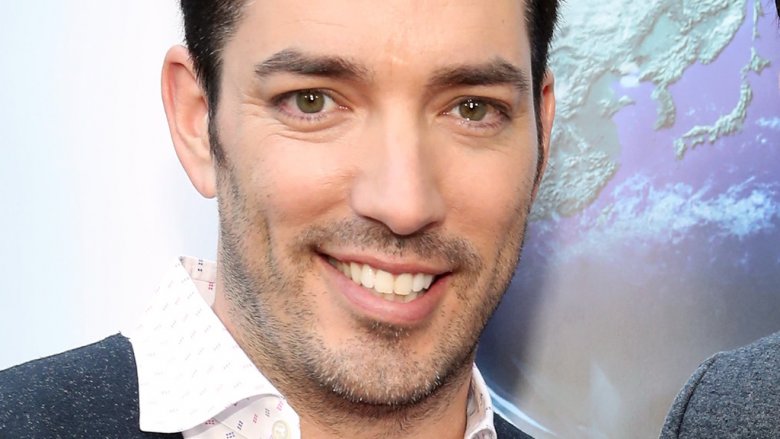 Getty Images
Property Brothers star Jonathan Scott's ex-girlfriend apparently didn't have to wait long to find her future husband, after breaking up with the famous contractor. In fact, she already knew him!
Just seven months after she and Scott broke up, Jacinta Kuznetsov, a former producer for Property Brothers, got engaged to bar owner Will Allen, as reported by Us Weekly. "We have been best friends for years," Kuznetsov dished to the magazine.
Describing the proposal, Kuznetsov, 30, said, "We went to the spot we met six years ago and at midnight, put a quote onto the sidewalk to remind people to love each other more." Afterwards, Allen popped the question, asking Kuznetsov to marry him. And, obviously, she said yes.
Fortunately, Scott apparently harbors no ill will toward Kuznetsov following their split, as he told Us Weekly that he wishes her "the very best always."
While news of her engagement may not have made many headlines until late November 2018, Kuznetsov actually announced that she and Allen were to be wed in an Instagram post shared on Nov. 13. Beside a series of photos of herself with her soon-to-be husband, Kuznetsov posted a quote by the late author John Steinbeck.
"First — if you are in love — that's a good thing — that's about the best thing that can happen to anyone. Don't let anyone make it small or light to you," she wrote, in part. "Second — There are several kinds of love. One is a selfish, mean, grasping, egotistical thing which uses love for self-importance. ... The other is an outpouring of everything good in you — of kindness and consideration and respect ... The first kind can make you sick and small and weak but the second can release in you strength, and courage and goodness and even wisdom you didn't know you had."
Addressing Allen (though not by name), Kuznetsov continued, "Thank you for your friendship for six years, my love. I am grateful we figured it all out. And thank you for asking me to be your bff forever," adding an engagement ring emoji and the hashtag "#yesyesyes."
On his own Instagram page, Allen shared a photo of the two together, writing in the caption, "I've never felt so courageous in my life and I'm so happy and excited to spend my life with the strongest woman I've ever known."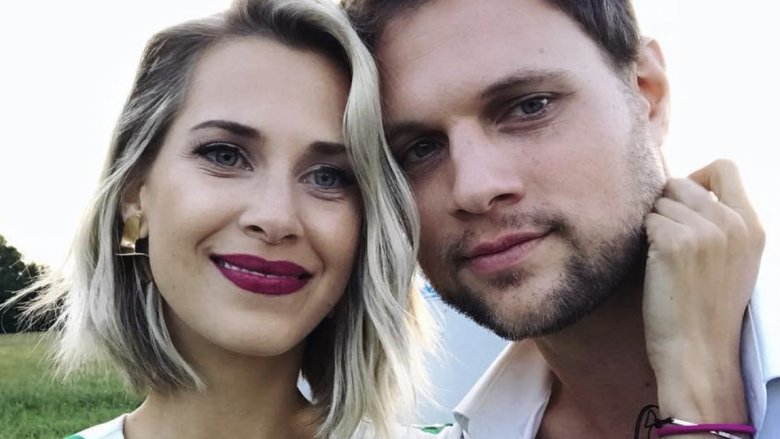 Instagram
Jonathan Scott and Jacinta Kuznetsov revealed that they'd called it quits on their longterm romance in April 2018. "When I met Jacinta in the fall of 2015, I met somebody kind and courageous and a champion for human/animal rights. We grew to respect each other fiercely and know that will remain unchanged for the rest of our lives," Scott told his fans on Instagram in a post that's since been deleted (via Us Weekly). "Sometimes life takes you on unexpected paths and those paths aren't always in the same direction."
The reality TV star went on, "There's no drama or negativity; no jealousy or hate. Not even sadness or sorrow. Our memories are filled with joy and we will continue to advocate for each other as friends wherever we go."
In a post of her own, Kuznetsov said, in part, "I lovingly reflect on everything we accomplished together and am so proud of who he is and the love we gave each other. We will continue to be apart of each others lives as friends, and never stop planning what greatness we can create in this world."
Scott's twin brother, Drew Scott — who's had far better luck in his love life, as he married longtime girlfriend Linda Phan in May 2018 (via People) — later commented on the breakup, saying, "They knew that they weren't right together. They're good people, but they're not right together."
If things ended as amicably as they appeared to, we'd guess that Jonathan Scott can't be too upset after hearing about Jacinta Kuznetsov's engagement, considering how they'd ultimately realized that a future together just wasn't in the cards for them. And while it wouldn't be surprising to learn that Scott may have been initially shocked at just how quickly his ex moved on, we have a feeling that he was totally sincere in his support of Kuznetsov and her fiancé.