Rasheeda Slammed For Posting A Pic At Kim Porter's Funeral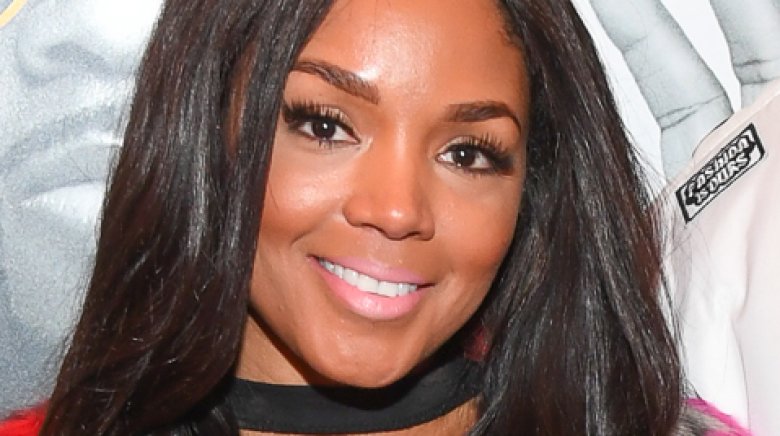 Getty Images
Rapper Rasheeda Frost of Love & Hip Hop fame garnered attention for all the wrong reasons when she posted a series of photos on Instagram from Kim Porter's funeral.
On Saturday, Nov. 24, 2018, model Kim Porter, who had famously dated music producer Sean "Diddy" Combs and fathered three of his children, was laid to rest. And apparently, reality TV star Rasheeda Frost thought that the somber event was a good opportunity for her to take photos with loved ones and close friends. And, as could be expected, not everyone was too pleased with her decision to do so.
On Instagram, Frost, 36, posted several photos from the funeral, starting with one showing the dates of Porter's birth and death. But that's not the picture that got many fans riled up. Rather, many Instagram users were upset at Frost's photos of herself with others at the funeral, including Real Housewives of Atlanta stars NeNe Leakes and Kandi Burruss, as well as singer Usher. And, not only is Frost posing alongside these celebrities, but she's also wearing a wide smile for the photos — something that many on social media have deemed wildly inappropriate.
According to BET, one commenter wrote beneath Frost's post, "You're crazy for real this is a party or a funeral???? DISRESPECTFUL end of the story come on!!!! ... I'm not with the taking pictures. But laughing after and celebrating who does that?"
Another Instagram user commented, "Wait, I thought y'all were at a funeral? Is anything sacred from social media? Geesh."
However, not everyone took a strong stance against Frost for her Instagram post. "Wow, I read some of these comments, and it just amazes me how people get so angry," someone wrote, in part, in a comment. "There's nothing wrong with smiling and reflecting on the person. I know I would want my family to celebrate me and my life and know that it's okay to be happy. Don't take this and make it sound like it's inappropriate. Everyone I know takes pictures after a funeral, and it's perfectly fine."
Kim Porter passed away in her home in Toluca Lake, Calif. on Nov. 15, 2018, as reported by TMZ. She was just 47 years old. Porter, who had reportedly been battling flu-like symptoms before her death, was said to have experienced cardiac arrest. According to People, Porter's cause of death is listed as "deferred pending additional tests."
Sean "Diddy" Combs, who had dated Porter on and off for 13 years from 1994 to 2007, later commented on his ex's passing. The 49-year-old told his followers on Instagram, "For the last three days I've been trying to wake up out of this nightmare. But I haven't. I don't know what I'm going to do without you baby. I miss you so much."
As previously noted, Porter's body was laid to rest after a funeral at megachurch Cascade Hills Church in Columbus, Ga. on Nov. 15, as reported by the Ledger-Enquirer. Arrangements were made by Charles E. Huff International Funeral Home. The paper noted that over 2,500 people were in attendance. Guests included record producer Russell Simmons, singers Mary J. Blige and Faith Evans, and rappers Lil' Kim and Mase.
After Bishop Noel Jones gave a eulogy, Porter's body was buried at Evergreen Memorial Park, where her mother, Sarah L. Porter, had been buried in 2014. A fireworks display reportedly marked the end of the service, as Rasheeda Frost captured in a video on her Instagram page.
Since being hit with criticism for her posts from Porter's funeral, Frost has focused on other aspects of her busy life. Two days after the funeral post, she announced to her followers that she bought a commercial property so that she and her husband, Kirk, can open their very own lounge. "Check it out y'all. Such an amazing blessing to be the owner — the full owner — of my brand new building," Frost said, showing her fans a glimpse of her future place of business. "I'm super excited."
Clearly, Rasheeda Frost has plenty to keep her busy — so busy, perhaps, that she just doesn't have time to deal with any people who have something negative to say about her Instagram choices.