L.A. Ink Alum Kat Von D, Husband Leafar Seyer Welcome First Child Together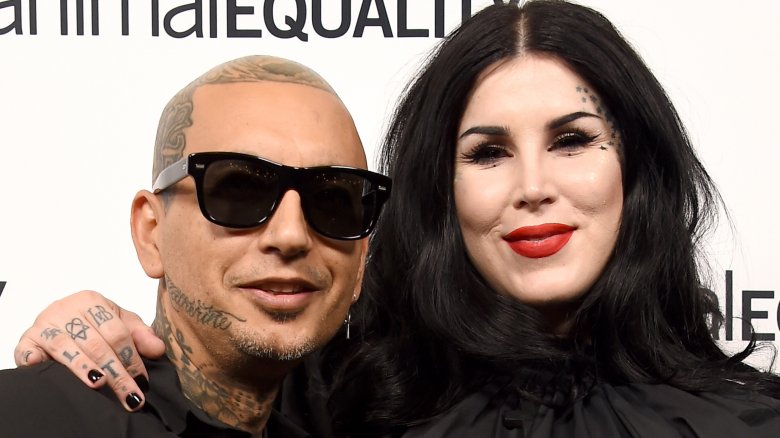 Getty Images
Former L.A. Ink star Kat Von D is officially a mom!
On Sunday, Dec. 2, 2018, the tattoo artist took to Instagram to announce that she and her musician husband, Leafar Seyer, have welcomed their first child together, a baby boy named Leafar Von D Reyes.
"Meet our beautiful baby boy, Leafar Von D Reyes," Von D (full name Katherine von Drachenberg) wrote to her seven million followers, captioning a pic of the father-son duo. "Thank you to all our beloved friends+family, fans+followers for your patience in us announcing his long awaited arrival!"
The new mom continued, "To be honest, my husband @prayers and I want to take the next 40 days [the 4th trimester] to focus on the baby and our amazing relationship transitioning into amazing parenthood — so, please excuse us if we're not on here as much for a little while." Completing her heartfelt caption with a black heart emoji, Von D added, "Just know we love you all and thank you for all the words of love+support!"
For his part, Seyer, whose real name is Rafael Reyes, shared a slideshow of photos of himself with his newborn son, which the Prayers frontman captioned in part with, "Whats above love? My Wife and my son are. It might not look like it on the outside but on the inside I'm the happiest I've ever been in my life!"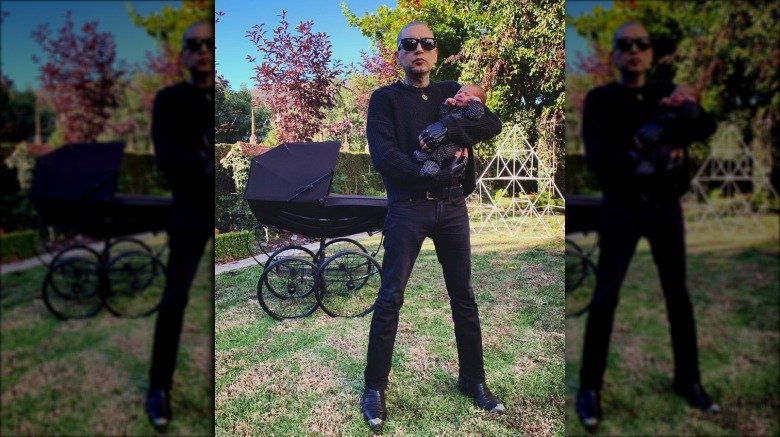 Instagram
As Nicki Swift previously reported, Von D, 36, and Seyer, 43, first revealed that they were starting a family in May 2018, shortly after tying the knot in February. At the time, the reality TV star showed off her growing baby bump with a snapshot of the happy couple on social media, which she simply captioned with, "It's a boy." The then-expecting mom later told Us Weekly, "We're excited to have a natural, unmedicated, drug-free home birth in water." Of her pregnancy, Von D added, "I've actually had no symptoms other than this big belly."
These two aren't the only celebs to share an exciting baby announcement this weekend. On Friday, Nov. 30, Olympic swimmer Ryan Lochte announced that he and his wife, Playboy model Kayla Rae Reid, are expecting their second child together. While posting a cute Instagram pic of the proud parents holding their 17-month-old son, Caiden Zane, and a sonogram, he wrote, "BOOM!!!! Baby number 2! Can't wait to bring my fam of 4 to #tokyo2020 #blessed #Lochte4 #familyjustgotbigger."
Congratulations to Von D and Seyer on their baby news!