Comedian Eddie Murphy Welcomes 10th Child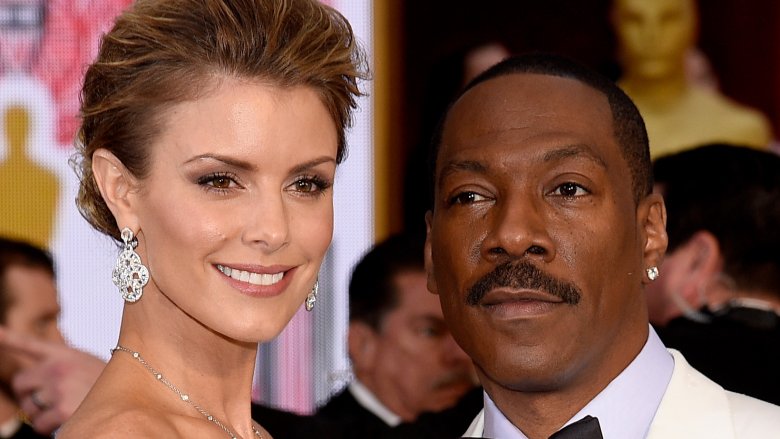 Getty Images
Comedian Eddie Murphy just became a dad again!
E! News reports that Murphy welcomed his tenth child on Friday, Nov. 30, 2018 — a son he and his fiancée, model Paige Butcher, named Max Charles. According to the celebrity news site, the newborn weighed 6 lbs., 11 oz., and measured 19 inches long. A rep for the former Saturday Night Live star shared, "Both mother and son are doing well."
As noted by CNN, Max's middle name is a tribute to Murphy's late brother, Chappelle's Show actor Charles Murphy, who passed away in April 2017 after a battle with leukemia. He was 57 years old.
While baby Max marks Murphy's tenth kid, it is his second with Butcher. Murphy, 57, and Butcher, 39, previously welcomed daughter Izzy Oona in 2016. Besides Max and Izzy, Murphy is also a father to 29-year-old son Eric, whom he shares with ex Paulette McNeely; 27-year-old son Christian, whom he shares with ex Tamara Hood; 28-year-old Bria, 25-year-old Miles Mitchell, 23-year-old Shayne Audra, 18-year-old Zola Ivy, and 16-year-old Bella Zahra, whom he shares with ex-wife Nicole Mitchell Murphy; and 11-year-old Angel, whom he shares with Spice Girl Mel B.
Murphy and Butcher first started dating in 2012, before getting engaged after almost six years together by September 2018. News of their engagement came shortly after it was reported that they were expecting their second child (via TMZ).
Unfortunately, fans shouldn't expect to see too many pictures of baby Max Charles floating around the Internet, as neither Murphy nor Butcher have social media accounts. To Vanity Fair, Butcher explained why she decided to stay away from social media. "I'm in a relationship with a celebrity, so I felt like there's already enough of me out there," she shared. "I felt like I was giving out too much information. I was giving people too much access. I like to keep as much private as possible now."