Jenna Dewan Opens Up About Channing Tatum Split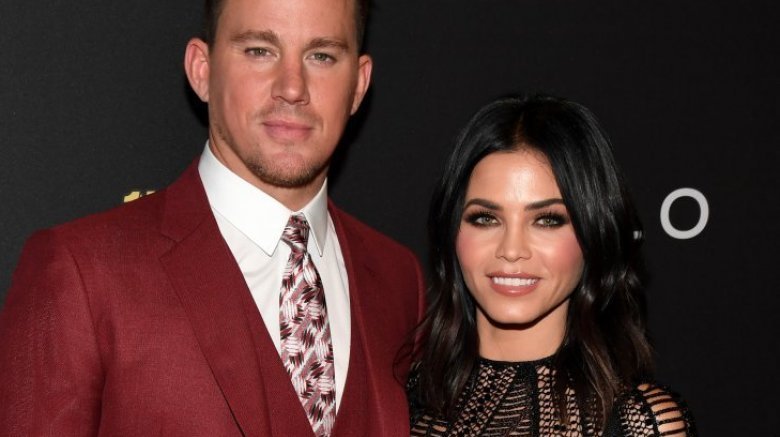 Getty Images
World of Dance host Jenna Dewan still believes in love.
During her January 2019 cover story interview with Cosmopolitan, published on Tuesday, Dec. 4, 2018, the actress-dancer spoke candidly about her split from her ex-husband, movie star Channing Tatum.
"People are like, 'How do you get through this?'" Dewan said to the magazine. "I didn't run away from my feelings. I let myself cry. I let myself grieve. This is one of those situations where I will see the light. The dawn is coming." She added, "I'm obviously super aware that people know me, they know Channing, they know us together. We'd been a beloved couple for a long time."
As Nicki Swift previously reported, Dewan and Tatum, both 38, announced their shocking separation in April 2018, before officially filing for divorce in late October. "We have lovingly chosen to separate as a couple," the amicable exes, who share 5-year-old daughter Everly, released in a joint statement on their highly publicized breakup. "We fell deeply in love so many years ago and have had a magical journey together. Absolutely nothing has changed about how much we love one another, but love is a beautiful adventure that is taking us on different paths for now."
While Tatum has been romantically linked with British singer Jessie J, 30, since earlier this fall, Dewan has also reportedly moved on with 43-year-old Broadway star Steve Kazee. 
During her recent interview, the Resident star seemed to hint at her blossoming romance with the Tony-winning actor, saying, "I do believe in love still, but I also believe it begins with really digging deep and learning how to love yourself." Dewan added, "And then I think you sort of transmute that out to attract the right partner. I think that people who are meant to be sort of find each other."
For his part, Kazee took to Instagram on Monday, Dec. 3 to celebrate his rumored girlfriend's 38th birthday with a sweet message. "Happy Birthday Jenna!" he wrote, captioning a cute strip of photo booth snapshots of the pair. Alongside multiple heart emojis, the Once star added, "Somehow it feels like my birthday over and over again because I keep getting the gift of you every day."
In other celeb romance news, singer Nick Jonas and actress Priyanka Chopra recently tied the knot on Saturday, Dec. 1 in a star-studded ceremony held at the Umaid Bhawan Palace in Chopra's home country of India. Amid their whirlwind romance, the newlyweds confirmed their engagement in August 2018, just months after going public with their relationship in May.