Did Prince William Express Doubts About Meghan Markle?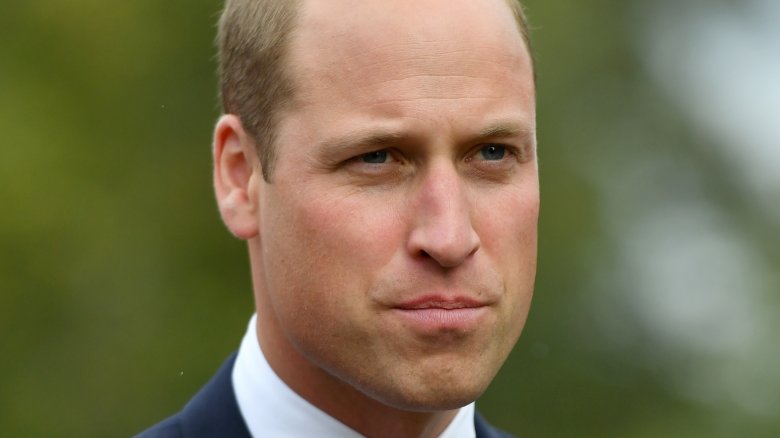 Getty Images
Prince William and Kate Middleton may have gotten off to a rocky start with Duchess Meghan Markle.
The Duke of Cambridge reportedly expressed his concerns over younger brother Prince Harry's then-fiancée following an alleged "ghastly row" between the royal couples last Christmas, the Daily Mail reports.
According to a source cited by the gossip rag on Saturday, Dec. 1, 2018, "The problem is that the Cambridges felt things had moved very quickly between Harry and Meghan. Wills particularly was worried and felt close enough to Harry to voice his thoughts." However, the elder brother's doubts were apparently ill-received.
The initial argument in question reportedly broke out during a holiday visit to Prince William and Duchess Middleton's country home at Anmer Hall, Norfolk in 2017. As another insider alleged, Middleton attempted to advise her future sister-in-law on royal protocol and etiquette after the former Suits actress' behavior was perceived to be "downright rude." However, "It escalated rapidly after Meghan complained to Harry that she had been 'told off' by Kate. He took her side, while William defended Kate." 
As a third source noted, "Meghan's a strong character and so is Kate, so it doesn't surprise me there have been clashes."
Of course, as fans of the British royals may already know, the royal wedding went on despite these reported tensions. As Nicki Swift previously reported, Markle, 37, and Prince Harry, 34, tied the knot in a gorgeous ceremony held at St. George's Chapel at Windsor Castle on May 19, 2018. The royal couple, whose marriage has dominated headlines ever since, officially announced in October that they're expecting their first child together in the spring of 2019.
Unfortunately, rumors that the Duke and Duchess of Sussex were allegedly feuding with the Duke and Duchess of Cambridge, both 36, have been circulating for weeks. This ongoing speculation over tensions between the royal family was only exacerbated following reports that Prince Harry and Markle were moving out of the Kensington Palace to Frogmore Cottage on Windsor Estate. 
In late November, a source cited by The Sun claimed, "Now Harry and Meghan don't want to live next to William and Kate and want to strike out on their own. They need more room and hope Frogmore Cottage will be ready in time for when they have the baby." 
At the time of this writing, the Palace and royal couples themselves have yet to publicly comment on these reports. However, a royal insider recently suggested that their alleged feud could have more serious consequences on the Crown itself. "Meghan would be very unwise to get involved in a tit-for-tat war with Kate or anyone else," another insider told The Sun on Monday, Dec. 3, before making a comparison to the marriage of Prince Charles and his late ex-wife, Princess Diana. "That is what Charles and Diana did through third parties and it brought the monarchy to its knees. A dignified silence is the best course."
Thankfully, it sounds like there may not actually be any bad blood between the popular dukes and duchesses after all. Late last month, Middleton made headlines when she gushed over Markle and Prince Harry's baby news during her visit to Leicester University. "Absolutely!" she said in a video captured by a fan (via Entertainment Tonight Canada), after someone asked whether she was excited about the pregnancy. Middleton, who's mom to Prince George, Princess Charlotte, and Prince Louis, added, "It's such a special time to have little kiddies. And a cousin for George and Charlotte, as well, and Louis. It'll be really special."
Meanwhile, according to an insider cited by The Telegraph this week (via the Mirror), the royal couples reportedly plan to spend Christmas Day together — yet again at Anmer Hall. "Harry and Meghan really enjoyed staying at Anmer Hall last year, especially spending quality time with Prince George and Princess Charlotte, and there's no reason why they won't want to do the same this year, especially as Meghan is going to be heavily pregnant," the source said, adding that Markle's mother, Doria Ragland, may also join in on the holiday fun. 
Noting that there'd be "total astonishment" if these plans fall through, the insider said, "It's the best of both worlds in that they can take part in all the festivities at the big house, while retreating into their own space when needed."