Why Comedian Gary Owen And His Ex-Wife Kenya Duke Got A Divorce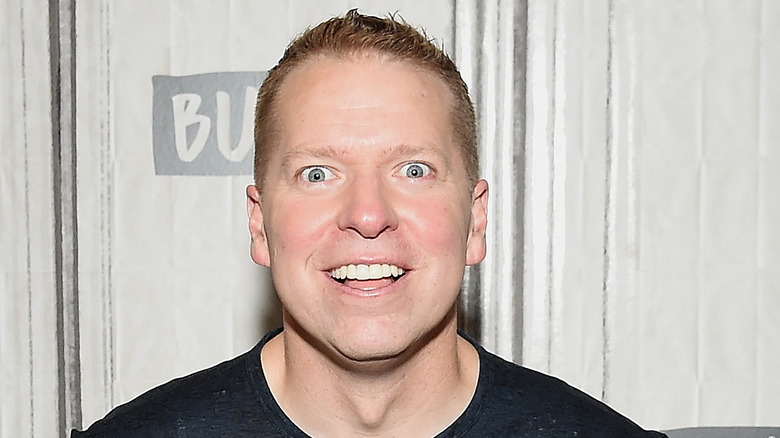 Nicholas Hunt/Getty Images
The news of Gary Owen and Kenya Duke's divorce in 2021 caught fans by surprise. After all, the comedian and his wife had been together for nearly 25 years. Owens asked Duke for her number at a Los Angeles comedy club all the way back in 1997. He was so interested in her that he broke the first phone call protocol. "I was like, 'Look, I know I'm supposed to wait three days, but you're gonna meet a lot of dudes in three days,'" Owen told The Grio in  2016.
After six years of dating, Owen and Duke tied the knot in 2003. But by then the couple was already serious about each other. When they said "I do," Owen and Duke had already welcomed two children, Austin and Kennedy, who were born in November 2000 and July 2002. "We had our kids first — and then we got married," he jokes during a comedy show in 2013. "Yes! Got to do it right." In his stand-up routine, Owen described seeing a side of his bride he'd never seen before when two of his relatives got in a fight. 
Duke was the one who intervened, showing Owen and their 300 guests that she knew how to put people in their place. "I looked at my brothers like, 'Man, I can't break up if I want now. S***! I can't get a divorce. I'm scared to ask,'" he quipped. But he did ask, albeit many years later. And it didn't end well. 
Kenya Duke accused Gary Owen of cheating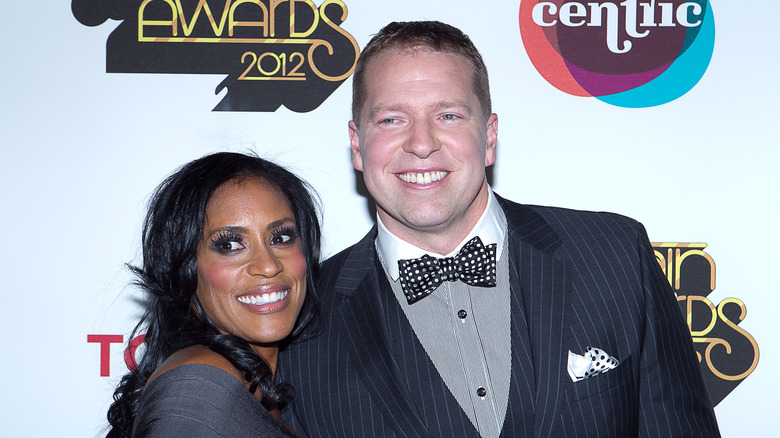 Leon Bennett/Getty Images
Gary Owen and Kenya Duke's marriage seemed to be standing on solid ground until it came crashing down in early 2021. By that July, it was clear the split was anything but amicable. Duke took to Instagram to blast a nurse she accused her ex-husband of cheating on her with, tagging her in the since-deleted post. "Did you enjoy the Bahamas and Florida spending our family money?" she wrote. "You can have him, but the money NOPE. Lawyer up, you have now become a big part of this divorce."
That wasn't the first time she had accused him of having an affair. Shortly after filing in March 2021, Duke linked Owen to "The Real Housewives Of Atlanta" star Claudia Jordan. "The fact that I'm being dragged into this is just stupid and just not true," she said in an Instagram Live that March. In June 2021, a month before Duke's scathing post about the nurse, Owen appeared on "The Wendy Williams Show" to deny the rumors.
Throughout the proceedings, Owen largely avoided discussing his divorce. But in August 2022, he disclosed he was the one who filed first. "When everything came out, I just stayed quiet, but this whole narrative was, 'I got caught out there, she left me.' That's not what happened," he said on "The Breakfast Club." He explained that the marriage just stopped working for him. "You can get in all kinds of reasons, but at the end of the day — you're unhappy."
Money was a big issue for Kenya Duke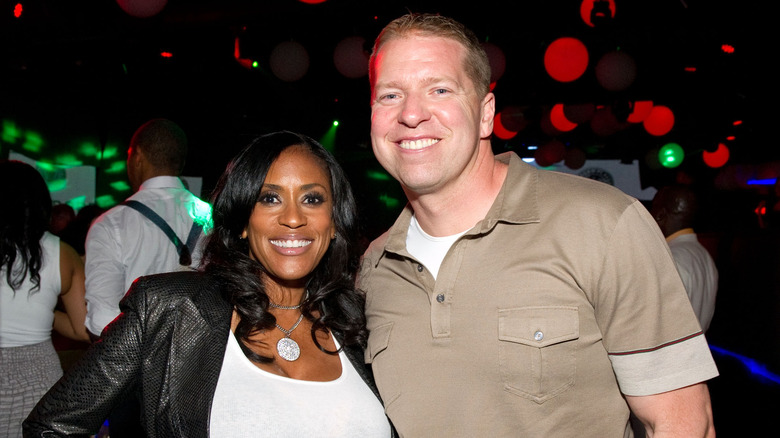 Jerod Harris/Getty Images
Throughout the divorce, Kenya Duke made a series of eyebrow-raising social media posts trashing Gary Owen's spending. "I don't care about any of these paid relationships. Although I do think $600 for 30 minutes is too expensive and you were tripping if I tried to order a $12 side dishes when we ate out...Wow!" she captioned an Instagram post shared by The Jasmine Brand. "What I do care about is you doing the right thing financially when it comes [to me.]"
Because Duke had relied on Owen for support since the early days of their relationship, she found herself navigating uncharted waters when he stopped making the regular deposits he'd always made to their shared bank account. "Most of my heartache wasn't the loss of the marriage — it was what I went through financially," she told Essence in March. Allowing Owen to have financial power over her is one of her biggest regrets with the divorce. "The financial situation I found myself in, I feel responsible about that," she told Hype in May.
But the situation made Duke discover her own business acumen. When she was desperate, she managed to sell a house and make enough to survive those difficult months. "I'm OK now, but I should've always had my own," she told Essence. Little by little, she turned her life around, launching her own podcast amid her divorce. "What it took to get here was incredibly eye-opening," she said.