Tyra Banks Reacts To Death Of Former ANTM Contestant Jael Strauss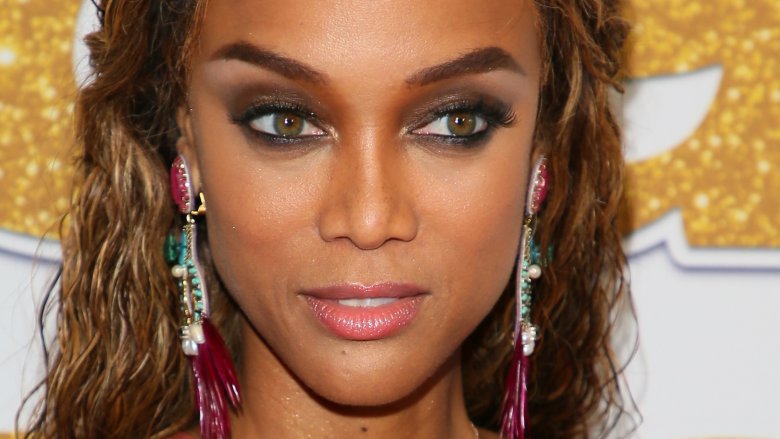 Getty Images
Model Tyra Banks, who has created, hosted, judged, and produced America's Next Top Model, has commented on the passing of Jael Strauss, a former contestant on the show.
On Wednesday, Dec. 5, 2018, Tyra Banks took to Twitter to publicly react to the news of Jael Strauss' death. "Top Model has lost a beautiful soul," Banks told her 14.6 million followers. "We will all remember Jael and her fun-loving spirit and beautiful soul."
Strauss had competed on the eighth season of America's Next Top Model. Though she didn't win, she did make it pretty far into the season, snagging sixth place (via Page Six).
As Nicki Swift previously reported, Strauss passed away on Tuesday, Dec. 4, at just 34 years old. In October 2018, Strauss had revealed to her fans that she'd been diagnosed with stage 4 breast cancer. "It has aggressively spread throughout my body and is incurable," she said in a Facebook post at the time. "With treatment it may prolong my life longer than the 'few months' doctors said I could make it."
According to TMZ, Strauss died in hospice after having been unconscious for a few days.
Prior to her passing, Strauss celebrated five years of sobriety in August 2018, having previously struggled with drug addiction.
After Strauss' death made headlines, some of her fellow America's Next Top Model contestants took to social media to comment on her passing. Jaslene Gonzalez, who won season eight of the TV competition, tweeted out, "Guys, I heard about #jaelstrauss passing today and I'm so sad about it. I wish I could of seen her once more." She continued, "She was going through a whole lot. We don't know for what reasons, but man was she one of the strongest I knew. My prayers are with her and her family."
Our thoughts remain with Strauss' loved ones during this difficult time.