Modern Family's Sarah Hyland Reveals She Had A Second Kidney Transplant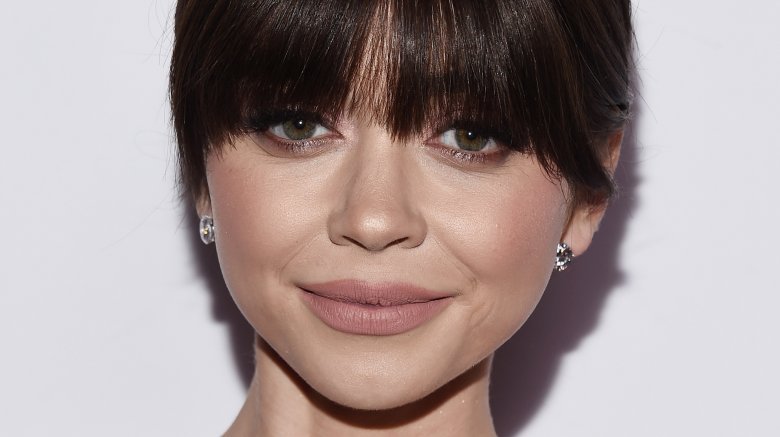 Getty Images
Modern Family star Sarah Hyland is opening up about her hidden health struggle.
During an understandably emotional interview with Self magazine, published on Monday, Dec. 10, 2018, the actress revealed that she's spent the last two years in and out of the hospital, having quietly undergone a second kidney transplant in September 2017.
"What most people don't know is that about two years ago exactly I went into rejection," Hyland told the publication. The TV star, who's suffered from several chronic health problems stemming from her lifelong battle with kidney dysplasia, had received her first kidney transplant from her father back in 2012. "We did all of these tests and all of these treatments to try and save the kidney," the Wedding Year star continued, explaining that she began dialysis treatments in February 2017, before her younger brother, Ian, proved to be a match for a second transplant.
However, as Hyland revealed, "I was very depressed. When a family member gives you a second chance at life, and it fails, it almost feels like it's your fault." While discussing her mental health during this time, she added, "For a long time, I was contemplating suicide, because I didn't want to fail my little brother like I failed my dad."
The ABC star also shed some light on her more recent wellness journey throughout the summer of 2018, disclosing that she'd required two separate surgeries to treat her endometriosis and an undiagnosed abdominal hernia this past spring. As Nicki Swift previously reported, the 28-year-old had been hospitalized for undisclosed reasons in June.
These days, Hyland, who's had the ongoing support of her family and longtime boyfriend Wells Adams, is thankfully doing much better. As she told Self, "I'm stable. I'm thriving. I'm super happy with life."
Hyland isn't the only celeb to recently open up about their health. In September 2018, Lady Gaga spoke out on her ongoing battle with chronic pain, telling Vogue magazine, "I get so irritated with people who don't believe fibromyalgia is real ... For me, and I think for many others, it's really a cyclone of anxiety, depression, PTSD, trauma and panic disorder, all of which sends the nervous system into overdrive, and then you have nerve pain as a result."
If you or someone you know needs help, please call the National Suicide Prevention Lifeline at 1-800-273-TALK (8255).