YouTuber Colleen Ballinger, Known As Miranda Sings, Welcomes First Child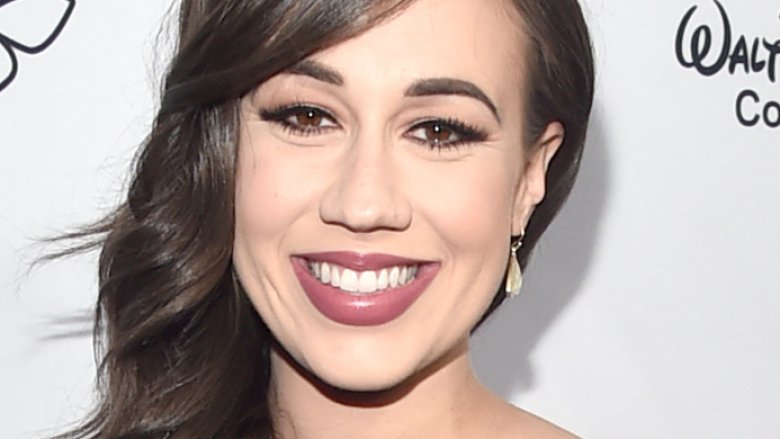 Getty Images
Congratulations to Colleen Ballinger, the woman behind the popular Youtube personality Miranda Sings!
On Monday, Dec. 10, 2018, Ballinger took to Instagram to share a photo of herself sitting in a hospital bed. In the picture, she's wearing a hospital gown, holding what appears to be an iced coffee from Starbucks, and checking her phone. In the caption, she wrote, "Here we go!"
The 32-year-old later shared a quick message to her 5.8 million followers on her Instagram Stories, telling them, "He's perfect." Ballinger, who starred in Netflix's Haters Back Off, also tweeted the line out to her fan, alongside a heart-eyes emoji.
As noted by E! News, Ballinger's newborn son marks her first child with fiancé Erik Stocklin. At the time of this writing, Ballinger has not yet revealed the name of her son. She also has yet to post a photo of her kiddo to social media.
Ballinger had previously teased that she was about to give birth on Twitter by tweeting out, "oh......... my god." Pop star Ariana Grande, who's close friends with Ballinger and who cast Ballinger in her music video for "Thank U, Next," also tweeted about her pal presumably going into labor, writing, "omg @colleenb123" and "i love you so much @colleenb123."
Ballinger's announcement that she was about to give birth to her first child caused fellow Internet personalities to offer their support. Makeup artist James Charles left a comment on Ballinger's Instagram post, writing, "PUSH SISTER," while YouTuber and Big Brother star Frankie Grande wrote, in part, "OMG OMG OMG!!" Former Dance Moms star JoJo Siwa added, "FINALLYYYYY! YAYYY! I WISH I WAS HOME TO BE WITH U ALL!!!! I CANT WAIT TO SEE LIL STOCKLIN."
After welcoming her baby boy into the world, Ballinger replied to some of her fans on Twitter. In one tweet, she joked that her "vagina is shredded." She also noted that her son came early because "he didn't want to miss Christmas!"
To another fan, she tweeted, "So happy i'm not pregnant anymore. so in love with him! he's so cute it's actually offending me." Ballinger also shared that her baby "looks exactly like" her fiancé. "It's almost spooky how much they look alike. a full on mini me!" she wrote, adding, "He's so cute!!! i can't stop staring at him! he's so perfect!"
Congrats again to Ballinger and Stocklin on the birth of their little one!