Donny And Marie Osmond's Nephew Dead At 33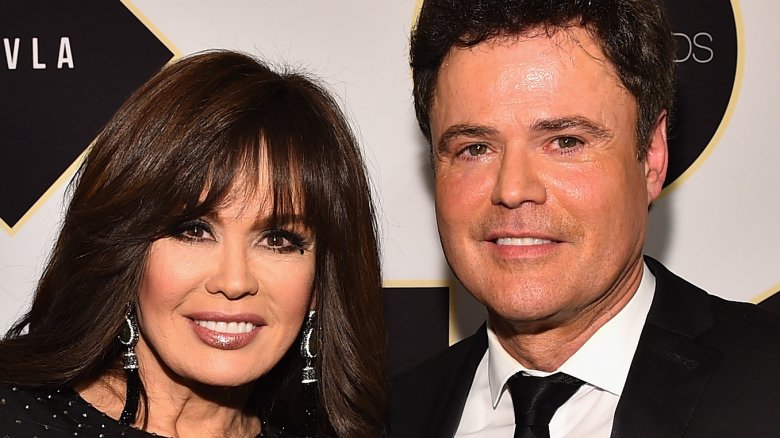 Getty Images
Famous showbiz siblings Donny and Marie Osmond are mourning the death of their nephew.
Troy, the 33-year-old nephew of Donny and Marie Osmond, was discovered "motionless" in his parents' Utah home on Nov. 9, 2018, as reported by Radar Online. After Troy's mother, Mary Osmond, called for help, police and EMTs arrived and noted that Troy was not breathing and that he was "hanging off the bed and his upper body was laying across a nightstand," as was detailed in an official incident report. Troy, whose skin was said to have been blue and purple when authorities arrived, was pronounced dead at the scene.
The police report also noted that Mary was "upset and emotional" as she told officers about her son's recent stay at a rehabilitation center and his "long, extensive" list of health problems. Mary reportedly shared that Troy "was sick all the time" and couldn't keep a job at a Subway because he "would get sick."
According to Radar Online, there were no signs of foul play at the scene. Troy is thought to have passed from "medical or health related complications."
Not long after Troy's death, his father, Merrill Osmond, took to Facebook to reveal the sad news to his followers. "It is with great sadness and heavy hearts we have to announce our precious son, Troy Dean, passed away earlier today," he wrote. "As a family our hearts are broken but we are comforted in the knowledge we will meet again."
Merrill continued. "We will always remember him as the sensitive, caring and talented boy who brought so much happiness to all who knew him. He had a huge compassion for others and always knew when help was needed."
As noted by Radar Online, Troy reportedly had a long history of legal issues, having been convicted on charges of drug possession and theft. In 2015, he was arrested and charged with multiple counts of burglary, theft, and possession of an illegal substance. For the burglary charges, he was sentenced to "no more than five years" behind bars and ordered to pay a $20,000 fine. However, the sentence and much of the fine were reportedly suspended.
For the possession charges, Troy served a total of 58 days locked up, after pleading guilty to two counts and being sentenced to one year in prison. His ordered $10,000 fine was reportedly suspended. And despite being sentenced to time in prison and receiving a $4,000 fine for the theft charges, Troy was ultimately sentenced to 36 months of probation and time in a substance abuse program. He reportedly entered Utah's Lionsgate Rehab and Recovery Center.
Someone allegedly close to the Osmond family told Radar that Troy was close to the end of his probation at the time of his death.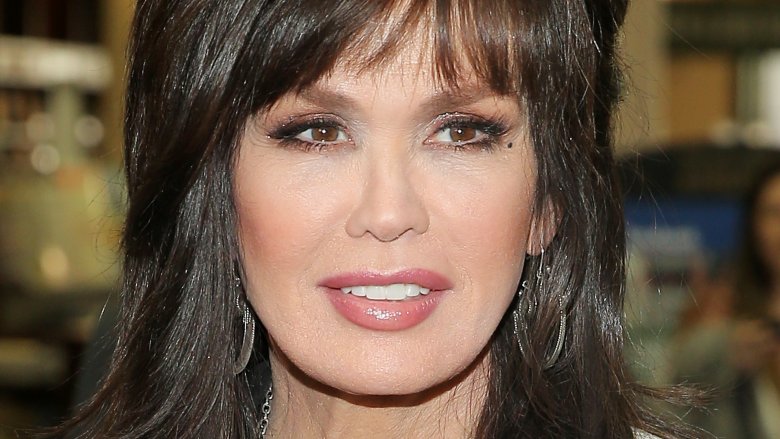 Getty Images
Upon learning about Troy's sudden passing, Marie Osmond was reported to have been "devastated." An insider told Radar, "She immediately rushed to her brother Merrill's side to comfort him and his wife, Mary," adding. "Marie knows the pain of losing a child first hand."
As fans may recall, Marie lost her son, Michael Blosil, in 2010, after he ended his own life by jumping off the roof of his apartment building in Los Angeles. As reported by ABC News, Blosil had battled both substance abuse issues and depression throughout his life, seeking help at rehab for the first time when he was just 12 years old.
Remarking on Troy's death, Marie told her Facebook followers on Nov. 18 that it had been "a sad and challenging week" for her family. She shared that Troy had had an illness since he was 9 years old and that he had died in his sleep after enduring many years of pain.
"Although I am grateful he isn't suffering any longer, his loss has left a huge hole for our family," she stated in a lengthy post. "He was an exemplar to many, never letting his physical challenges get in the way of living his life to the fullest. First and foremost, Troy loved his family and cheered them on with every opportunity he had, and we loved him, completely and fiercely."
She continued, "I know my son Michael is safe and continues his life in another realm and I also know my nephew Troy is now with him doing the same as well as my parents and others I love."
Our thoughts are with the Osmond family during this difficult time.