Is Ellen DeGeneres Thinking About Ending Her Talk Show?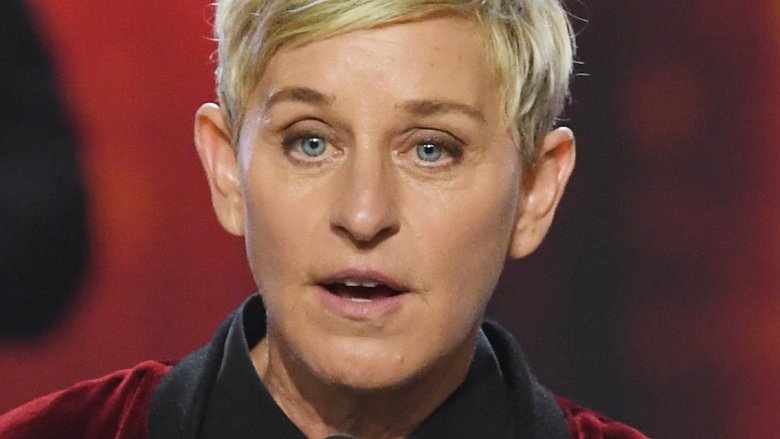 Getty Images
Comedian Ellen DeGeneres has opened up about the possibility of walking away from her popular daytime talk show, Ellen: The Ellen DeGeneres Show.
In an interview published by The New York Times on Wednesday, Dec. 12, 2018, Ellen DeGeneres discussed her future with the TV show. The paper noted that, while DeGeneres had signed a contract to continue her show through to the summer of 2020, she hadn't been sure if she wanted to keep doing the show — and she might not want to do it in the future.
DeGeneres reportedly got conflicting advice from her wife, Arrested Development star Portia de Rossi, who wants DeGeneres to stop, and her comedian brother, Vance, who wants his sister to continue doing her show.
"She gets mad when my brother tells me I can't stop," DeGeneres, 60, told The New York Times of de Rossi.
De Rossi countered, "I just think she's such a brilliant actress and standup that it doesn't have to be this talk show for her creativity," adding, "There are other things she could tackle."
DeGeneres, who has a Netflix stand-up comedy special called Ellen DeGeneres: Relatable premiering on Dec. 18, 2018, admitted that there are other things she'd like to accomplish in her career. Specifically, she noted that she'd like to take on the role of "someone unappealing," which would be a far cry from DeGeneres' likeable small screen persona.
De Rossi, who noted that DeGeneres could do a radio show or a podcast, explained, "I don't see the end of her show as her career ending."
Of course, if DeGeneres did decide to leave her NBC show behind, she likely wouldn't feel too much pressure to immediately lock down a new gig. After all, she snagged 15th place on Forbes' list of the highest-paid celebrities of 2018, earning $87.5 million in just one year.
According to Celebrity Net Worth, she's worth an estimated $450 million, so you know she probably has a pretty penny in her bank account.
Plus, DeGeneres does have other income streams beyond her talk show. As noted by the Today show, she hosts Ellen's Game of Games and is producing films like Nancy Drew and the Hidden Staircase and Jekyll — the latter of which has The Avengers star Chris Evans attached (via Deadline).
We're sure that whatever DeGeneres decides to do, she'll be just fine.