Niall Horan And Hailee Steinfeld Reportedly Call It Quits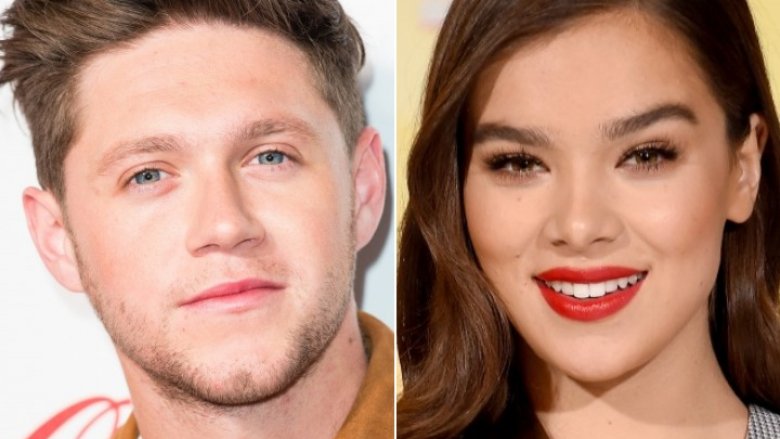 Getty Images
Things are reportedly over between One Direction's Niall Horan and singer-actress Hailee Steinfeld.
Horan, 25, and Steinfeld, 22, have allegedly broken up — and they may have been separated for some time. A source told E! News that the two celebs haven't been together "for a few months."
The insider further elaborated on the stars' breakup, saying, "Hailee and Niall were going strong over the summer but split a few months ago and have been trying to keep it low-key." One reason for their split was allegedly Steinfeld's busy schedule, as she was reportedly "insanely busy" as she prepared for the "huge press tour for her new movie." That "new movie" is presumably the Transformers film Bumblebee, in which she stars alongside John Cena.
Describing the couple's romance as "young love," the source added that Horan and Steinfeld "really tried to make it work."
At the time of this writing, neither Horan nor Steinfeld have commented on their reported breakup.
According to People, fans had wondered if there was trouble in paradise when Horan didn't publicly wish the Pitch Perfect 2 star a happy birthday on social media on Dec. 11, 2018, despite having previously done so the year before. Another potential sign of their breakup was when Steinfeld reportedly unfollowed Horan on Instagram. She was also reportedly seen with her ex-boyfriend Cameron Smoller in a video posted to a fan account.
Furthermore, the Daily Mail reports, as first suggested by Goss.ie, that a profile for Horan has been seen on the dating app Raya, which is known as "Tinder for famous people." So, it'd seem that Horan is looking for other fish in the sea.
Notably, Steinfeld and Horan, who were first linked in November 2017 (via the Daily Mail), never confirmed their relationship while they were together. However, they were seen on dates and were spotted kissing in public in August 2018, as reported by People.
Steinfeld later opened up about falling in love in a Cosmopolitan interview published in October 2018. "When you fall in love," she shared, "you pick up on the tiniest things about yourself."
She continued, "You start doing things for this person and going out of your way to make them happy," adding, "And when you see them happy, it makes you happier. When you love who you are with that person...there's nothing that compares."