Fox Meteorologist Jessica Starr Takes Own Life At Age 35
Jessica Starr, who worked as a meteorologist for Fox 2 Detroit, has died after committing suicide.
On Thursday, Dec. 13, 2018, Fox 2 Detroit reported that 35-year-old Jessica Starr had taken her own life. In a statement, the news network said, "All of us here at FOX 2 are in deep shock and cannot believe that such a wonderful, bright and intelligent individual will no longer be with us. Her family and friends will be in our thoughts and prayers in the coming days as we all deal with our grief."
According to the New York Post, Amy Andrews, a morning anchor on Fox 2 Detroit, had been the first to share the news of Starr's passing. In the early morning of Dec. 13, she took to Twitter to announce that Starr had committed suicide. Sharing a photo of them together, Andrews wrote, in part, "Our hearts are broken. Last night we were informed our Jessica Starr took her life."
It's unclear just what may have led to Starr's decision to commit suicide. The Detroit Free Press reports that she had been recovering from having Lasik eye surgery to correct her vision in October before she ended her life. She'd reportedly been out of work for "several weeks" as she healed, later returning to Fox 2 — a network she'd worked with since 2012 — in November. However, she'd shared that she'd been experiencing "dry eye," and had seemed to be upset.
Announcing her return to Fox 2 on Nov. 13, 2018, Starr revealed on Facebook, "I am struggling a little bit, so I still do need all the prayers and well wishes cause this is a hard go. The doctors said it could take up to three months or so before I feel like 100 percent again."
Asking her fans for advice on how to deal with the Lasik surgery healing process, she said, "Let me know. I would appreciate it cause I'm trying to stay strong and get through this recovery."
In her last-ever tweet to her 10.4k followers, which was posted on Nov. 14, Starr admitted, "Yesterday was a struggle for me." She explained, "I really wanted to come back but I need more time to recover. Please keep me in your thoughts during this challenging time. Will keep you updated."
The New York Post noted that Starr had also dealt with bullying by at least one viewer. When she was pregnant in 2015, she shared that she'd been sent a letter criticizing her over her weight gain. "We're in the public eye, and you have to have a thick skin to be in the media. That's just part of it, and I'm okay with that," she said at the time. "You can not like the hair today; we're used to that. You can not like the makeup, the outfit, that's fine. Doesn't bother me."
She went on, "But, I got a hand-written letter saying that it looks like I'm about to deliver an elephant, and, 'Isn't it about time you start your [maternity] leave?' And I just think that's crossing the line."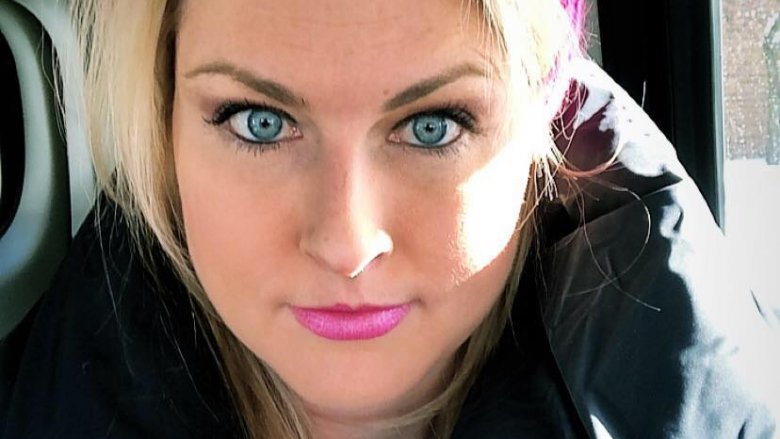 Facebook
Starr had grown up in Michigan's Commerce Township, as noted by Fox 2 Detroit, before later earning degrees in meteorology from Michigan State University and Mississippi State University. She later worked for WBFF-TV (FOX 45) in Baltimore, Md., before joining the Fox 2 team, as reported by the Detroit Free Press.
She is survived by her husband, Dan, and their two children, 5-year-old son Noah and 3-year-old daughter Riley (via Springfield News-Sun).
At the time of this writing, no other details about Starr's suicide have been released to the public.
Since news of her passing made headlines, many of Starr's former co-workers have taken to social media to mourn the loss of the meteorologist.
Fox 2 Detroit anchor Roop Raj tweeted out, "It is with a heavy heart that I post this. Our dear friend and colleague Jessica Starr has died. She leaves behind a husband, two beautiful children and a loving family. I send my deepest sympathies to her family. Our hometown girl will always be remembered fondly."
Reporter Erika Erickson wrote, "The words shock and heartbreak don't come close. She was smart, hilarious, bubbly and beautiful — inside and out."
Our thoughts are with Jessica Starr's loved ones during this difficult time.
If you or anyone you know is having suicidal thoughts, please call the National Suicide Prevention Lifeline at 1-800-273-TALK (8255).