Eliza Dushku Paid $9.5 Million By CBS After Accusing Bull's Michael Weatherly Of Harassment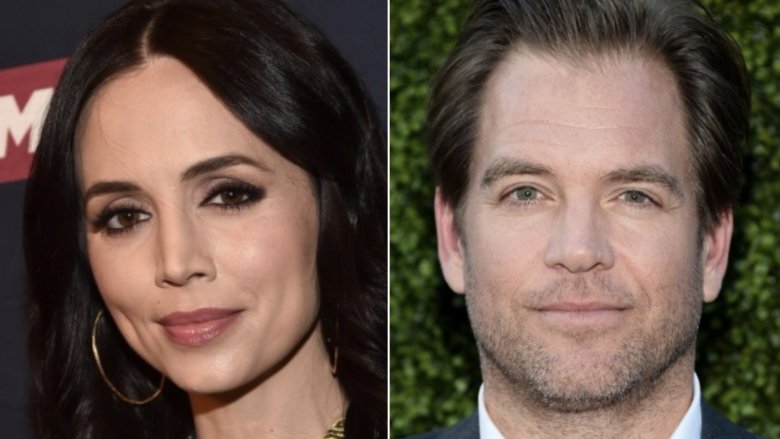 Getty Images
Actress Eliza Dushku reportedly received a hefty settlement from CBS after claiming that Bull star Michael Weatherly made some nasty comments to her on set.
On Friday, Dec. 14, 2018, The New York Times reported that CBS paid Dushku $9.5 million in a confidential settlement after she confronted Michael Weatherly for making her feel uncomfortable while filming Bull. The money was reportedly close to the sum she would likely have earned had she stayed on the show for four seasons, as there were reportedly plans to make her a series regular.
According to CBS's investigation into the incident, as reported by The New York Times, Weatherly remarked on Dushku's appearance, once saying, "Here comes legs," when she wore a suit on set. Another time he allegedly said that he wanted to "bend her over his leg and spank her." Weatherly reportedly claimed that he'd meant the comment as a joke, trying to ad-lib a Cary Grant quote.
Dushku, who'd previously made a name for herself by starring in Buffy the Vampire Slayer and Bring It On, also claimed that Weatherly had once suggested she and another cast member have a threesome, which was said to have elicited laughs from the set. Weatherly said that these remarks were also an adlib, allegedly having made the comment after Dushku held up three fingers during a scene.
Another incident came when Dushku and Weatherly were acting near a windowless van. Weatherly reportedly said that he'd take Dushku to his "rape van." Once again, Weatherly claimed he was joking, though the former NCIS star admitted it, "in retrospect, was not a good idea."
Dushku later confronted Weatherly about all of the alleged comments he'd made that had made her feel uncomfortable while filming. He later reportedly texted the president of CBS Television Studios to discuss Dushku's "sense of humor." Just days later, Dushku was reportedly written off of Bull, with its showrunner claiming he "didn't know how to write" Dushku's character in the series anymore.
Dushku reportedly entered mediation after being written off the show, during which time Bull outtakes revealed "some of the harassment on film."
While Dushku did not comment on the settlement or her experiences to The New York Times, CBS did confirm the settlement and noted that their "work is far from done" when it comes to creating a safe environment for all of their employees. It's worth noting that CBS's former CEO Les Moonves was outed at the network in September 2018 after he was accused of sexual misconduct (via NPR).
As noted by E! News, CBS's investigation into Weatherly's alleged comments to Dushku was part of the network's investigations by "external law firms" to look into the allegations made against Moonves and into any "cultural issues at all levels of CBS."
Weatherly also spoke to The New York Times about the settlement, saying in an emailed statement, in part, "When Eliza told me that she wasn't comfortable with my language and attempt at humor, I was mortified to have offended her and immediately apologized. After reflecting on this further, I better understand that what I said was both not funny and not appropriate and I am sorry and regret the pain this caused Eliza."