Meghan Markle's Father Opens Up About Daughter's Alleged 'Ghosting'
Meghan Markle's dad is at it again, speaking to the press about his royal daughter.
On Monday, Dec. 17, 2018, the Duchess of Sussex's estranged father, Thomas Markle, appeared as a guest on Good Morning Britain to discuss his relationship with the former Suits actress. Regarding the emotional distance between him and his daughter, Thomas told co-hosts Piers Morgan and Susanna Reid, "Well, I'm very disappointed by it. I'm not sure why it's happening. ... I've been trying to reach out for several weeks." The 74-year-old noted that he texts her everyday, but hasn't yet received a response. He also confirmed that he hasn't met his son-in-law Prince Harry in person.
As many may remember, Thomas did not attend Meghan's wedding to the royal in May 2018, reportedly due to his poor health (via CNN). Thomas had previously shared that he'd have to undergo heart surgery before Meghan's wedding. However, there have been rumors that Thomas did not actually have surgery, but instead had said that in order to avoid having to attend Meghan's wedding, as it'd come out shortly before that he'd staged photos for the press, as reported by the Daily Mail.
However, Thomas told TMZ that doctors placed three stents in his heart following a heart attack. To the Daily Mail, he reportedly provided his medical bills as proof that he had had heart surgery.
The only member from Meghan's family that did attend her nuptials was her mother, Doria Ragland, with whom Thomas has said he's had no contact.
Morgan then asked Thomas is it was in Meghan's character to push people out of her life, and Thomas denied that it ever was. "She's always been very polite to everyone. She's never been rude to anyone. I don't really know what's really happening right now. I know we had our differences at the beginning, some question about my heart attack and so forth."
He continued, "The unfortunate thing about my daughter and Harry is that they believe everything they read in the papers. And for the first year, they were telling me, 'Never believe those things.' But no, they were believing it and thinking I'm saying a lot of things I'm not saying. And I think that might be one of the problems, but I don't have the answer yet."
Regarding his infamous staged paparazzi photos before his daughter's wedding to Harry, he said he'd apologized to them, adding, "I don't feel that that's worthy of being shunned or ghosted."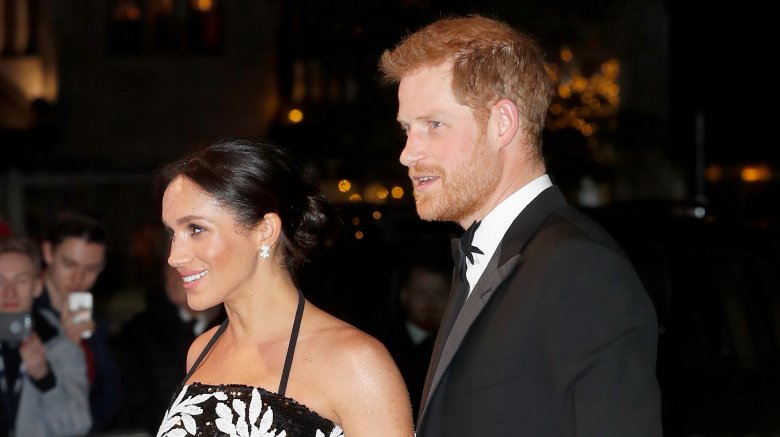 When asked what he'd like to say to Meghan and Harry, who are expecting their first child together, if they're watching, Thomas said, "I love you very much. You're my daughter, and I'd really like to hear from you. Whatever differences we probably had, we should be able to work them out — we're family. So, please reach out to me."
In a message to Queen Elizabeth II, which was prompted by Morgan's questioning, Thomas said, "I would appreciate anything she can do, and I would think that she would want to resolve the family problems. All families, royal or otherwise, are the same and should all be together — certainly around the holidays."
It's been reported that Meghan, 37, will be spending Christmas with the royal family. Her mother has also been invited to the royal festivities, a marked break from tradition, as in-laws like Kate Middleton's parents and siblings are not typically invited to such events.
In his interview with Piers Morgan and Susanna Reid, Thomas Markle also commented on reports that Meghan has been feuding with both members of the royal family and staff members, dismissing the stories as anything more than gossip. And he denied Morgan's questioning about his daughter's alleged "social climbing" and her alleged history of pushing people out of her life. Thomas stated, "She's always been a very controlling person and that's part of her nature, but she's never been rude to my knowledge. The ghosting I don't completely understand. But to my knowledge, like I said, she's always been in charge. That's her nature. But she's always been polite."
Of Meghan and Thomas' relationship, a source told Us Weekly that the former actress "completely cut" her father out of her life because of his "betrayal," presumably his frequent contact with the press.
Piers Morgan noted that Thomas was not paid for his Dec. 17th appearance on Good Morning Britain.