Actress And Director Penny Marshall Dead At 75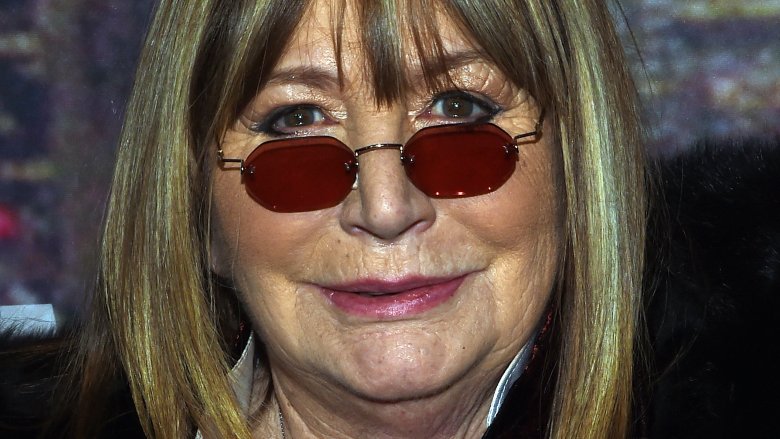 Getty Images
Legendary actress-director Penny Marshall has sadly passed away.
According to the New York Daily News, the beloved Laverne & Shirley star died peacefully in her Hollywood Hills, Calif. home on Monday evening, Dec. 17, 2018. According to her publicist, Michelle Bega, Marshall's death was caused by complications from diabetes. She was 75 years old.
"Our family is heartbroken over the passing of Penny Marshall," Marshall's family released in a statement to TMZ. "Penny was a tomboy who loved sports, doing puzzles of any kind, drinking milk and Pepsi together and being with her family."
Their statement continued, "As an actress, her work on Laverne & Shirley broke ground featuring blue-collar women entertaining America in prime time. She was a comedic natural with a photographic memory and an instinct for slapstick." As Marshall's family, who will be planning a celebration of the multi-hyphenate's life, concluded, "We hope her life continues to inspire other to spend time with family, work hard and make of their dreams come true."
Over the span of her five-decade career, Marshall accumulated dozens of acting and directing credits to her name. After appearing on the popular TV series The Odd Couple and Happy Days in the mid-'70s, she became a household name for her portrayal of Laverne DeFazio on the hit sitcom Laverne & Shirley in 1976. However, in the 1980s, Marshall turned her attention to directing. As a record-breaking female director, the Bronx native went on to helm a number of fan-favorite films like Big, A League of Their Own, Awakenings, The Preacher's Wife, and Jumpin' Jack Flash.
After news of Marshall's passing broke, a number of fans and celebs took to social media to share their thoughts and express their condolences — including her ex-husband, filmmaker Rob Reiner. "I loved Penny," he tweeted. "I grew up with her. She was born with a great gift. She was born with a funnybone and the instinct of how to use it. I was very lucky to have lived with her and her funnybone. I will miss her."
As director Ava DuVernay wrote on Twitter, "Thank you, Penny Marshall. For the trails you blazed. The laughs you gave. The hearts you warmed." Meanwhile Billy Crystal shared, "Sad to hear of Penny Marshall's passing. a great comedienne a terrific director and a dear friend."
According to Page Six, Marshall is survived by her daughter Tracy, sister Ronny, as well as three grandchildren. 
Our thoughts are with Marshall's loved ones during this difficult time.