Penny Marshall's Sister Shares Actress' Final Moments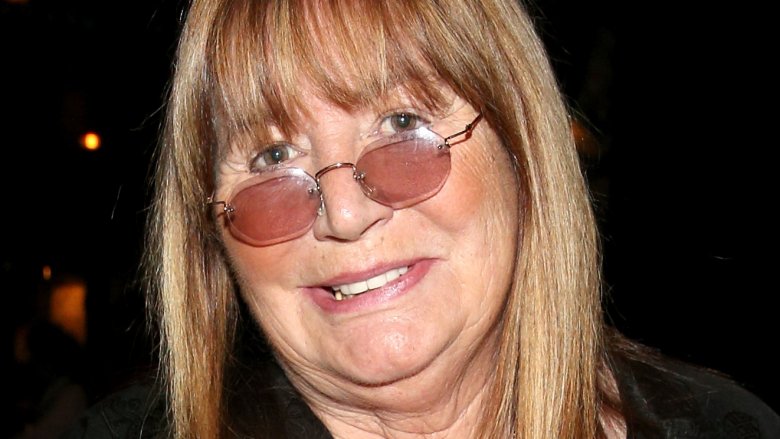 Getty Images
The late Penny Marshall's sister, TV producer Ronny Marshall Hallin, has spoken out about the Laverne & Shirley star's last moments.
On Tuesday, Dec. 18, 2018, Hallin told the New York Post that Marshall had been "ready" to go before she passed on Monday, Dec. 17. "She always said, 'I had a great life,'" Hallin shared. "Penny was great — I loved her."
According to Hallin, Marshall accepted that, no matter how many other movies she may star in or direct, that's she'd always be known to fans as Laverne & Shirley's Laverne DeFazio. "No matter how many movies I direct, I'll always be Laverne," Marshall reportedly once said about her famous role. Hallin stated, "It was fine with her."
Hallin added that she had been with Marshall when she died and that her sister had passed "very" peacefully.
Penny Marshall died during the evening of Dec. 17, 2018, while at her home in Hollywood Hills, Calif. Her family's rep, Michelle Bega, disclosed to CNN that Marshall died as a result of complications from diabetes. She was 75 years old.
Bega added, "We hope her life continues to inspire others to spend time with family, work hard and make all of their dreams come true."
Over the course of her career, Marshall had starred in shows like The Odd Couple, Happy Days, and, of course, Laverne & Shirley. She'd also directed hit films like 1988's Big, 1990's Awakenings, and 1992's A League of Their Own. As noted by CNN. with Big, Marshall became the first woman to direct a film that made over $100 million.
Following Marshall's passing, her family released a statement to TMZ, saying, "Our family is heartbroken over the passing of Penny Marshall. Penny was a tomboy who loved sports, doing puzzles of any kind, drinking milk and Pepsi together and being with her family."
A number of stars have also spoken out on social media about Marshall's death. Actor Tom Hanks, who starred in both Big and A League of Their Own, tweeted out, "Goodbye, Penny.  Man, did we laugh a lot! Wish we still could. Love you. Hanx."
Actress Geena Davis, who'd also starred in A League of Their Own, took to Twitter to say, "I'm terribly sad to hear the news about Penny passing. My heart goes out to Tracy Reiner and her family. Penny brought so much joy to so many and will be sorely missed. I will be forever grateful to her for letting me be a part of A League of Their Own."
Actor-director Rob Reiner, who'd married Marshall in 1971 before later divorcing, wrote in a post, "I loved Penny. I grew up with her. She was born with a great gift. She was born with a funnybone and the instinct of how to use it." He added, "I was very lucky to have lived with her and her funnybone. I will miss her."
Cindy Williams, who played Shirley Feeney on Laverne & Shirley, commented on her former co-star's passing with a statement given to the Today show. "What an extraordinary loss. My good friend, Penny Marshall is gone — one in a million," she said. "Utterly unique, a truly great talent. And, oh what fun we had! Can't describe how I'll miss her."
Penny Marshall is survived by sister Ronny Marshall Hallin, daughter Tracy Reiner, and three grandchildren. According to CNN, there will be a "celebration of Marshall's life," and its date will be announced at a later time.
Unfortunately, Penny Marshall isn't the only major celebrity we've lost in 2018. Popular chef and Parts Unknown host Anthony Bourdain, who was 61 years old, was found dead on June 8, having ended his own life while in France (via CNN). 
Famed soul singer Aretha Franklin passed after battling pancreatic cancer on Aug. 16, 2018, when she was 76 years old, as reported by the Associated Press. 
Smokey and the Bandit and Boogie Nights actor Burt Reynolds died on Sept. 6, reportedly after suffering a heart attack (via TMZ). He was 82 years old. And Marvel Comics co-creator Stan Lee, who famously made cameos in the popular Marvel Cinematic Universe movies, later passed away as a result of heart and respiratory failure on Nov. 12, as reported by TMZ. Lee was 95.
Our thoughts remain with the loved ones of these stars as they navigate this difficult time.