Kristen Bell And Dax Shepard's 'Marriage Is Strong' Following Cheating Rumors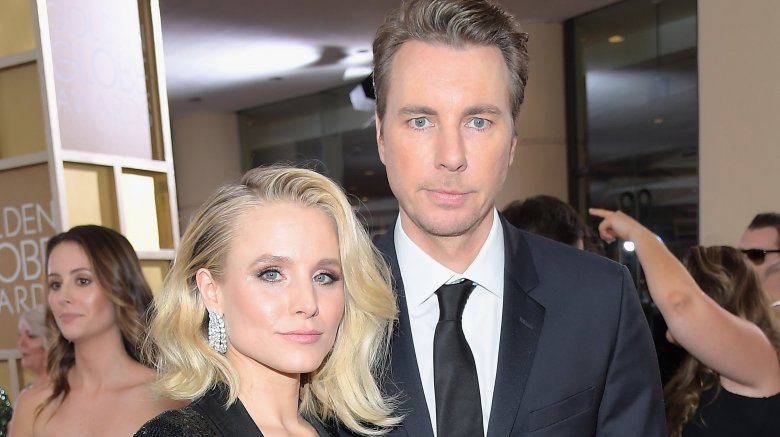 Getty Images
Celebrity couple Kristen Bell and Dax Shepard are still reportedly going "strong," after actress Julie Andrews' step-granddaughter Kayti Edwards claimed she and Shepard had an affair in 2009.
Regarding the cheating rumors, a source told Us Weekly that "Dax denied the allegations publicly because he wanted the world to know that Kristen is his one and only." Commenting on the pair's relationship, the insider added, "They're solid. There is absolutely no strain — their marriage is strong."
Furthermore, the source shared that Bell "believes Dax."
Gossip that Shepard had once cheated on Bell back when they were dating started when the Daily Mail published an interview with Kayti Edwards on Dec. 13, 2018. She claimed that she and Shepard had had sex in 2009 after running into one another at a Hollywood party. At the time, she said, Shepard and Bell had been together for two years. Of their alleged tryst, she said, "I didn't know he had a girlfriend at the time, he didn't seem to care."
Edwards, who said she'd previously dated Shepard for a short time in 2005, also provided the Daily Mail with photo booth pictures of herself making out with Shepard.
In response to Edwards' claims, Shepard spoke out on Instagram. He said that the photo booth pictures that the Daily Mail shared were "13 years old, not 9." He also stated, "Kayti has sold stories to tabloids about Matthew Perry, Jack Osbourne, Kid Rock, and now me. I look forward to her next one Fingers crossed it's about my #1, Brad Pitt."
Bell, on the other hand, hasn't commented on the rumors, though she did post a photo of Shepard and her kissing on Instagram.
Bell and Shepard first started dating back in 2007, as noted by Entertainment Tonight, before they married in 2013. They share two children together, 5-year-old daughter Lincoln and 3-year-old daughter Delta.