Andy Cohen Expecting Baby Via Surrogate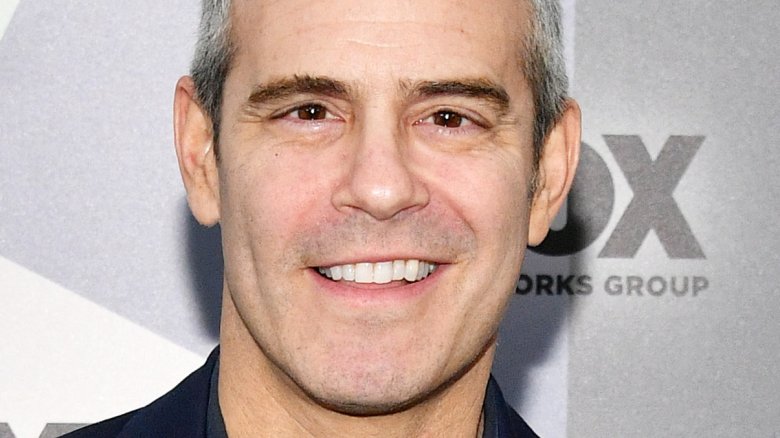 Getty Images
Watch What Happens Live host Andy Cohen is going to be a father!
On Thursday, Dec. 20, 2018, Cohen made a special announcement at the end of his talk show, shining a light on his personal life for a moment. "I have always tried to be as transparent as possible about my life. I over share and I expect everyone around me to do the same," he began, "and tonight I want you to be the first to know that, after many years of careful deliberation, a fair amount of prayers, and the benefit of science, if all goes according to plan, in about six weeks time, I am going to become a father thanks to a wonderful surrogate who is carrying my future."
Cohen, 50, went on, "Family means everything to me and having one of my own is something that I have wanted in my heart for my entire life and though it has taken me longer than most to get there, I cannot wait for what I envision will be the most rewarding chapter yet."
Upon hearing the exciting news, Cohen's audience cheered, and his guests — Real Housewives stars Ramona Singer, Vicki Gunvalson, NeNe Leakes, Kyle Richards, and Teresa Giudice — smiled and clapped.
Since Cohen revealed that he is expecting his first child, he's been showered with love and support online from other famous Housewives. "I'm so Beyond Happy for you," Lisa Rinna tweeted out. "You are going to make THE BEST Daddy!"
Brandi Glamville wrote in a post, "Awe @Andy You've had a lot of practice being a dad to bunch of middle-aged woman /children You will be able to handle anything after that Mazel tov."
Camille Grammar tweeted, "This is wonderful news @Andy congratulations! I'm thrilled for you."
At the time of this writing, Cohen has not yet revealed the sex of his future baby or if he plans on raising the kiddo as a single father. Speaking to Entertainment Tonight in March 2018, Cohen shared that he and his boyfriend, Harvard grad student Clifton Dassuncao, had broken up.
Describing what he's looking for in a partner, he said, "Someone who's very independent, someone who has their own thing going on," adding, "Maybe someone who's never seen The Real Housewives."
Cohen had previously spoken to the Today show about the possibility of raising a child on his own, saying, "I feel like I can just do it."
Congratulations to Cohen on growing his family. We can't wait to learn more about his journey into parenthood.