Kaley Cuoco Addresses Pregnancy Rumors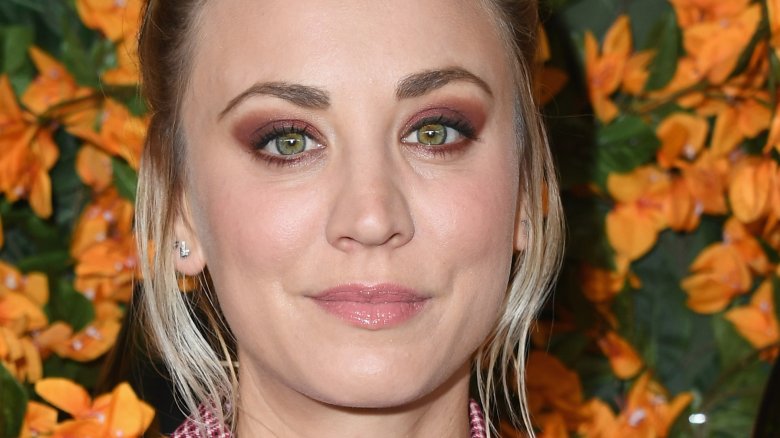 Getty Images
The Big Bang Theory star Kaley Cuoco has something to say about rumors that she's expecting a baby.
On Thursday, Dec. 20, 2018, Cuoco posted a black-and-white photo of herself kissing husband Karl Cook on their belated honeymoon on Instagram. In the shot, Cuoco is wearing a loose-fitting dress and is bending over to give her man a smooch ... and apparently her choice of outfit and her posture had some people thinking that she was carrying her first child.
"When's the baby due??" one commenter wrote beneath the photo, as captured by Cuoco on her Instagram Story, People reported.
Another reportedly asked, "Are you hiding a baby bump?"
In response to these comments, Cuoco, 33, took to her Instagram Story to hit back against any speculation that she's pregnant. In the since-deleted post, she wrote, "I'm so sorry I bent over in a way to where my dress billowed in the wind and made you think this." She continued, "Question. Would you walk up to me and ask this straight to my face?"
Cuoco, who married Cook in June 2018, has fired back at pregnancy gossip before. In October 2018, she attended the 2018 InStyle Awards, and, after seeing a photo of the actress with her sister at the event, fans allegedly speculated that Cuoco was pregnant. Cuoco responded to the rumors by taking to her Instagram Story. "I posted a picture this morning of my sister and I from an event last night and people said I looked pregnant," she said, as reported by E! News.
She continued, "I'm not pregnant. I guess it was a pregnant angle. Seriously, shut up."
While Cuoco may not be pregnant, she has expressed her desire to have children with Cook in the future. "I'm not quite there yet but I know that I will be 'cause I love kids," she told Entertainment Tonight (via USA Today). "But I'm a worker bee right now – kind of my career is my focus and my husband. But, we love kids and we love animals so we're meant to have children."