Curb Your Enthusiasm Actor Bob Einstein Dead At 76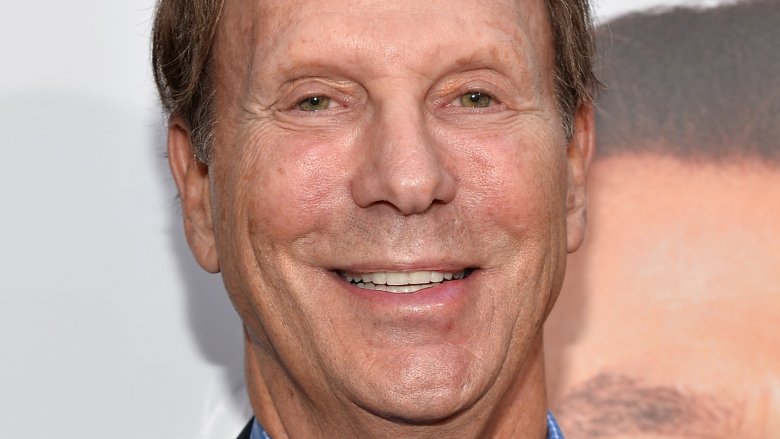 Getty Images
Bob Einstein, the comedic actor-writer who's best known for his portrayal of Marty Funkhouser on Curb Your Enthusiasm, has sadly passed away.
On Wednesday, Jan. 2, 2019, Einstein died in Indian Wells, Calif. following a recent cancer diagnosis, Deadline reports. He was 76 years old. At the time of this writing, further details surrounding his death have yet to be revealed.
Einstein earned dozens of writing and on-screen credits over the course of his five-decade career. After getting his start writing for a number of variety shows during the late '60s and '70s, notably including the Smothers Brothers Comedy Hour, he won his first Emmy Award for writing in 1969. As a producer of Dick Van Dyke's Van Dyke and Company, Einstein won his second Emmy eight years later. In addition to his work on Larry David's Curb Your Enthusiasm, the actor-writer was also known for making a number of televised appearances as his comedic stuntman character, Super Dave Osborne.
After news of Einstein's passing broke, a number of fans, celebs, and co-stars took to social media to share their thoughts and express their condolences — including his younger brother, actor-director Albert Brooks. "R.I.P. My dear brother Bob Einstein," he wrote on Twitter. "A great brother, father and husband. A brilliantly funny man. You will be missed forever."
Fellow comedian and Curb co-star Richard Lewis tweeted, "I'm in shock. I knew him forever. [Love] to his loved ones. His long career is hard to match. His role on #curbyourenthusiasm was excruciatingly brilliant! Our cast and crew will be devastated. He was so loved. He told me how much he loved LD and Curb. RIP buddy." 
Meanwhile, Curb actress Cheryl Hines also paid tribute on Twitter, writing alongside a heart emoji, "We lost a friend today. Thanks for all of the laughs on Curb Your Enthusiasm. Our love to Bob's family. #BobEinstein #SuperDave. The comedy world will miss you." As David Mandel, a writer on the hit HBO series, wrote, "Very sad. Got to work with him on #Curb. Had heard he was sick. Will never forget him telling @jerryseinfeld the dirty joke about the newlyweds."
According to Entertainment Tonight, Einstein is survived by his wife of more than 40 years, Roberta, as well as their daughter, Erin Einstein Dale, and two grandchildren.
Our thoughts are with Einstein's loved ones during this difficult time.