Did Olivia Newton-John's Health Take A Turn For The Worse?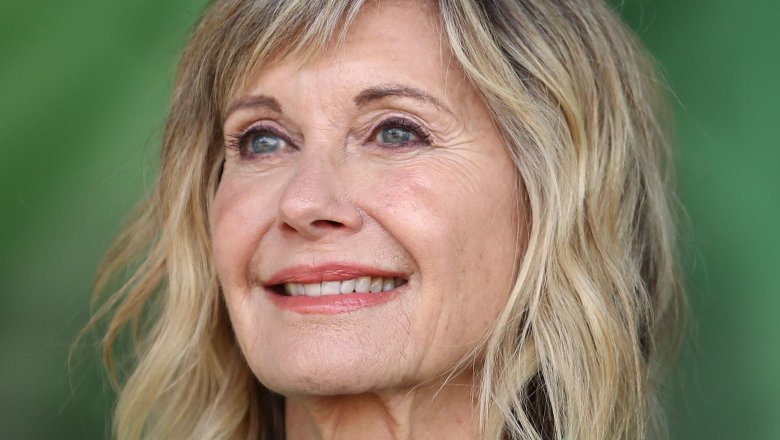 Getty Images
Recent reports have suggested that Olivia Newton-John may not be doing so well.
On Dec. 26, 2018, Radar Online reported that the "Physical" singer and Grease star is fighting for her life. A source told the celebrity gossip rag that Newton-John, who has metastatic breast cancer, is just hanging on so that she can witness her daughter, Chloe Rose Lattanzi, get married in 2019. "Olivia's bodily functions appear to be shutting down, but she refuses to let go until she makes it through Chloe's wedding day!" the insider said.
According to Radar, Newton-John, 70, has decided to spend her final days with her husband, John Easterling, at their home in Santa Barbara, Calif. There they've reportedly planning Lattanzi's nuptials to James Driskill, a martial artist whom she's been engaged to since 2010.
However, on Wednesday, Jan. 2, 2018, Newton-John took to social media to deny rumors that she's clinging to life. In a video posted on her Twitter page, Newton-John wished her followers a happy New Year and addressed the gossip about her. "I just want to say that the rumors of my death have been greatly exaggerated, to quote a very famous quote," she said, laughing and quoting American author Mark Twain. "I'm doing great, and I want to wish all of you the happiest, healthiest 2019 that's possible. And thank you all for your wonderful love and support for me and my Olivia Newton-John Wellness Centre in Melbourne, Australia. Thank you so much! Happy New Year!"
Prior to Newton-John's personal announcement on Twitter about her health, her representative told People magazine that reports about the actress being close to the death were "ridiculous" and "crap."
Newton-John's niece, Tottie Goldsmith, also spoke out against the rumors. She posted a photo of herself with her famous aunt on Instagram and told fans that Newton-John was doing fine. "Just giving you the heads up that Livvy is in good health, so let's leave that distressing rumor where it belongs," she wrote in the caption.
Goldsmith was reportedly given permission to talk to Australia's Seven Network about the rumors, sharing (via News.com.au), "You can rest assured she is going nowhere and in really good health. A sick rumour."
Olivia Newton-John has been battling breast cancer for some time. She was first diagnosed with the disease back in 1992, as noted by People. She reportedly learned of her diagnosis during the weekend that her father passed away. Newton-John was later able to beat breast cancer, after which she became a cancer research advocate and started the Olivia Newton-John Cancer and Wellness Centre.
Unfortunately, the cancer came back. In an interview with Australia's Sunday Night in September 2018, Newton-John revealed that she battled breast cancer again in 2013. After she'd been in a minor car accident, she found a lump on her right shoulder, which turned out to be the result of cancer. She kept her second battle with cancer private at the time. "I thought ... 'It's my life,' and I just decided to keep it to myself," she explained.
Then, in May 2017, Newton-John shared that she'd been diagnosed with breast cancer that had metastasized to the sacrum. As noted by Entertainment Weekly, the stage four cancer had spread to her back, which is presumably why she'd been experiencing "severe back pain" prior to her diagnosis.
According to the Daily Mail, Newton-John has turned to "radiation therapy and natural remedies including cannabis oil" to treat her cancer.
Fortunately, she also has her daughter by her side as she battles the disease. "My mom and best friend is going to be fine! She will be using medicine that I often talk about," Lattanzi wrote on Instagram in June 2017 (via Closer Weekly), citing "CBD oil (cannabidiol oil)," in particular. "Cancer is the disease of our generation and it is part of me and my mother's quest to beat this insidious monster."
She went on, "We both love you all, and anyone fighting this disease you can beat it. ... My mom is so powerful she will beat this in no time."
Since her third breast cancer diagnosis, Olivia Newton-John has appeared to focus on her future. Besides her daughter's wedding to look forward to, she also has a new book coming out in the United States — her memoir Don't Stop Believin' is scheduled to hit shelves on March 12, 2019, as reported by USA Today. The book was previously released in Australia in the fall of 2018.