Why Hollywood Shouldn't Cast Johnny Depp Anymore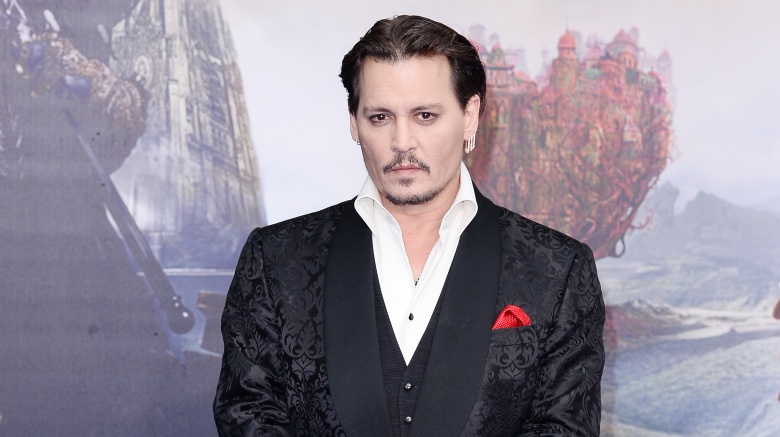 Getty Images
For decades, actor Johnny Depp was on a path many expected to be filled with Academy Awards, box-office triumphs, and leagues of adoring fans. Nowadays, that seems like a distant, if misguided prediction. After a string of bad movies, we think now may be the time for Hollywood to re-examine its love affair with the Edward Scissorhands icon. Here's why.
He's severely overpaid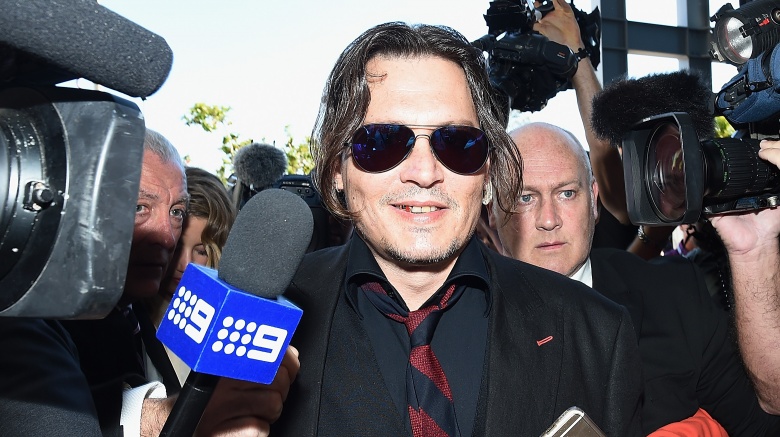 Getty Images
In 2015, Forbes named Depp the most overpaid actor in Hollywood, taking over an embarrassing title that previously had been held by Adam Sandler for two-straight years. According to Forbes' calculations, Depp's two recent flops, Mortedcai and Transcendence, "returned a meager $1.20 for every $1 he was paid on them." Mortdecai grossed a little under $7.7 million in its domestic run, off a $60 million budget. Transcendence, meanwhile, grossed a pitiful $23 million off a reported $100 million budget. Even the shadiest broker would tell you that's a really bad investment.
As of 2014, Depp's reported asking salary is $20 million per movie, according to The Hollywood Reporter, and even when studios can't meet his price, he still often walks away with a ridiculous amount of cash. Take Into the Woods, for example, the movie-musical that Depp reportedly joined only as a favor to Disney and director Rob Marshall, the team behind Pirates of the Caribbean: On Stranger Tides. For that movie, Depp made a jaw-dropping $1 million for just one week's worth of work, all thanks to a fancy-sounding Hollywood trend called "boarding," which is essentially allowing a big star to hit it and quit it on set.
He hasn't had a hit in years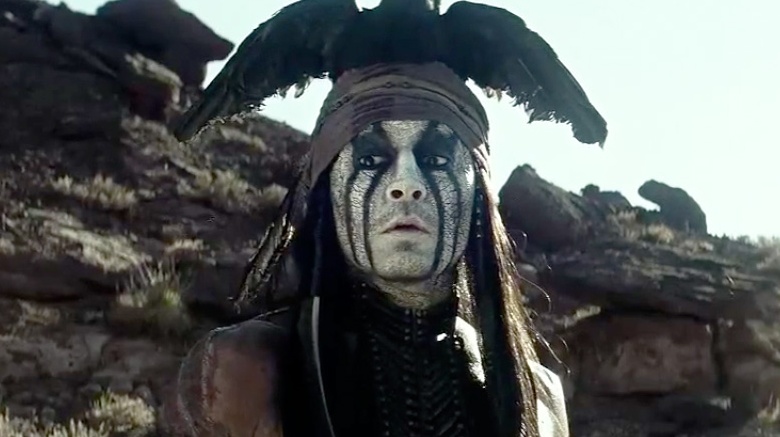 Depp's recent string of box-office bombs have stretched well beyond Mortdecai and Transcendence. In fact, the leading man has been struggling to connect with audiences for years. One of the first signs of trouble came with the release of The Tourist in 2010, which limped its way to $67.6 million off a staggering $100 million budget and really bad reviews. The following year, Depp's The Rum Diary finished with a more-than-disappointing $14.1 million after being pulled from about 1,300 domestic theaters its third week at the box office.
And then there was The Lone Ranger, Depp's largest disaster to date. That particular movie became one of the biggest box-office bombs of 2013, earning just $89.3 million. Its estimated budget? $215 million. This is is the part where your jaw hits the floor.
Even Depp's fourth Pirates of the Caribbean movie, 2011's On Stranger Tides, could be viewed as a disappointment. Although it grossed a healthy $241 million at the box office, it was still a franchise low. The previous films earned $423.3 million, $309.4 million and $305.5 million, respectively.
His movies earn bad reviews and Razzies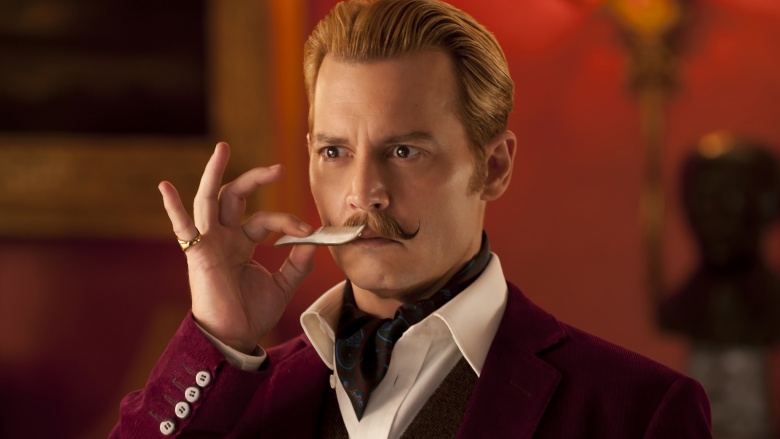 These days, the only thing that might be worse than Depp's box-office returns are his reviews from critics. One quick glance at his profile on Rotten Tomatoes, and you can see the damage. There's The Tourist, which finished with a dismal 20% fresh rating; The Lone Ranger, which earned a slightly-better, but still-terrible 31% fresh rating; and Mortdecai, which rotted on the vine with an awful 13% fresh rating.
If that wasn't painful enough, in the last three-or-so years alone, Depp has been nominated for three Razzie Awards. His received the worst actor nomination for The Lone Ranger, followed by the worst actor and worst screen combo nominations for Mortdecai. The bad combo nod was shared by Depp and "His Glued-On Moustache."
From three-time Oscar nominee to three-time Razzie nominee. That's gotta hurt.
He doesn't seem to be trying as hard
Look back to the earlier days of Depp's career, and recall ambitious performances in movies such as What's Eating Gilbert Grape, Ed Wood, and Fear and Loathing in Las Vegas. Many thought Depp was going to be remembered as the greatest actor of a generation, and, for a while, it seemed like he was. Even when he began to slip into more mainstream territory, such as 2004's Finding Neverland and the Pirates of the Caribbean franchise, one still got the sense he was doing something fresh and exciting.
Lately, that Depp is nowhere to be found on the big screen. Just look at his upcoming movies list on IMDb. Two of them—Alice Through the Looking Glass and Pirates of the Caribbean: Dead Men Tell No Tales—are follow-ups to films that weren't that good to begin with. They feel more like cash grabs than attempts at making great movies.
Sure, Depp was pretty fun in Into the Woods, but even that performance felt like a hodgepodge of character traits pieced together from former flicks Sweeney Todd and Charlie and the Chocolate Factory. Ten years ago, we might have been excited about Depp being cast in a creepy fairy tale film, but when he showed up in Into the Woods in 2014, we just rolled our eyes.
That dog-smuggling incident
Depp has had his fair share of tabloid headaches over the years. Remember in 2003 when he compared the United States to "a dumb puppy?" But nothing comes close to the wacky scandal he and his wife, Amber Heard, faced in 2015 after Heard allegedly tried to illegally smuggle the couple's two dogs into Australia. According to People, Heard was slapped with "two counts of illegally importing the pups, Pistol and Boo, into the country and one count of producing a false document." She faced a $75,000 fine and up to 10 years in prison for the dog-smuggling charges and a separate $7,500 fine for the false document charge.
The smuggling charges were later dropped. Heard wound up pleading guilty to providing a false immigration document and received a "one-month good behavior bond," according to NBC News. Following the sentencing, Depp and Heard released a bizarre apology that NBC News fittingly compared to a hostage video. In it, Heard says forced things like, "Australia is a wonderful island," while Depp chimes in with, "When you disrespect Australian law, they will tell you firmly."
Depp later mocked the video at a press conference for Alice Through the Looking Glass (via Reuters), but by then, the damage had already been done.
There's still hope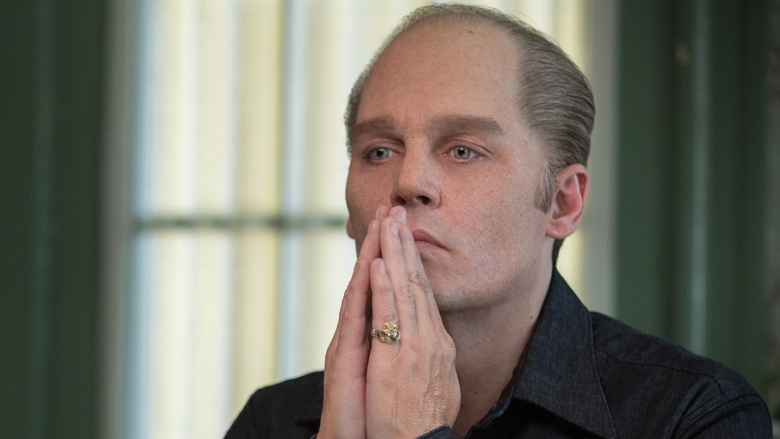 Okay, fine. Anyone who's reached this point in our article is probably thinking, "Wait a minute, what about Black Mass?"
For those who don't know: Black Mass was a 2015 crime drama that cast Depp as notorious mobster James "Whitey" Bulger. Depp received some of the strongest reviews he'd seen in years, earning a Screen Actors Guild nomination for best actor and even attracting some Oscar buzz. The film did pretty well at the box office too. It opened to $22.6 million its first week out, finishing just behind Maze Runner: The Scorch Trials. The film eventually grossed $62.6 million, domestically, on its way to a worldwide total of nearly $100 million.
Obviously, Depp didn't make the Oscar shortlist, but the fact that critics liked his performance enough to insert the words "Johnny Depp" and "Oscar" into their conversations for the first time in a decade is enough to give us hope that Depp's career is salvageable. Put it this way: after Mortdecai and Transcendence, there's nowhere to go but up.