Everything John Travolta Has Said About His Sexuality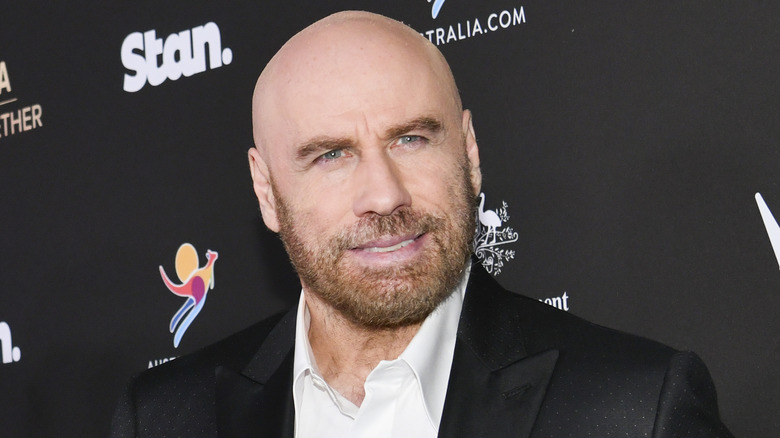 Rodin Eckenroth/Getty Images
John Travolta has been in the Hollywood spotlight since the 1970s, when his breakout role on "Welcome Back, Kotter" made him a teen idol. Yet, despite the actor's long list of celebrity girlfriends — including Broadway star Anita Gillette and "Taxi" alum Marilu Henner — the media has questioned Travolta's sexuality on multiple occasions.
In 1977, Travolta made headlines for his romance with Diana Hyland, his co-star in the TV movie "The Boy in the Plastic Bubble." Hyland was 41 and Travolta 23 when she died in his arms of breast cancer. Travolta, who had rushed to Hyland's side in the middle of the filming of "Saturday Night Fever," told People he had planned to marry her. "I have never been more in love with anyone in my life," he said at the time. "I thought I was in love before, but I wasn't."
However, 14 years after Hyland's death, Travolta married Kelly Preston and they welcomed three children: Jett, Ella, and Benjamin. Sadly, Jett died suddenly in 2009 at age 16, and Preston passed away in 2021 at age 57. Shortly after Jett's death, Gawker published a tabloid story that claimed male nanny Jeff Kathrein found Travolta's son when he died, and an old photo of what appeared to be Travolta kissing Kathrein was published along with the story. Another story alleged that Travolta had a "secret" gay sex life and frequented bath spas in Los Angeles. As more rumors about his personal life gained steam online, Travolta gave a rare statement about the subject in an interview.
John Travolta addressed the rumors about his sexuality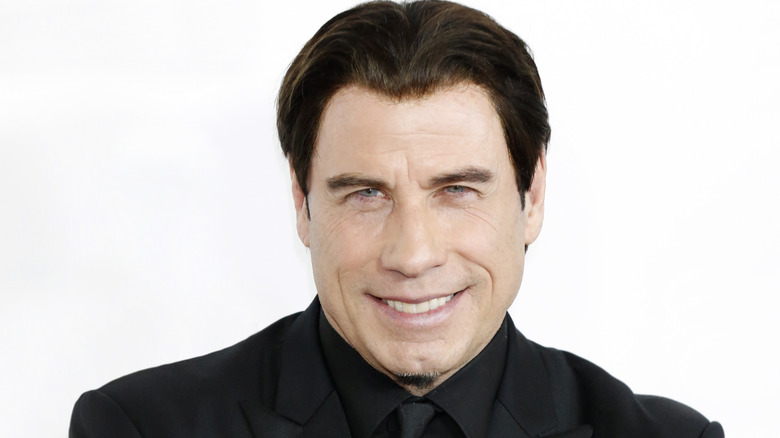 Kurt Krieger - Corbis/Getty Images
In 2014, John Travolta was hit with a lawsuit from Douglas Gotterba, a former pilot for his aircraft company Alto. After Gotterba claimed he had an affair with the actor in the 1980s and planned to write a tell-all about it, Travolta attempted to block him from doing so with a cease and desist letter, citing an employment confidentiality agreement, per the New York Daily News. Despite a judge's response in Gotterba's favor, the book has yet to come to fruition.
In 2017, Travolta told the Daily Beast that rumors and tell-all threats are "every celebrity's Achilles heel." "It's just about people wanting money. That's all. It happens on many levels," he said. The actor explained that he chose to ignore rumors about his sexuality because he couldn't control what was written in the tabloids, but he added that he drew the line when it came to dragging his family into the gossip. 
"I found it most offensive with the loss of my son," Travolta said. "I felt like that was the lowest I'd ever felt. Sex stuff is always going to be interesting to somebody, but you stay away from family. You really should. With that, I always felt like the media — not all of the media, but parts of it — went too low there."
Other Hollywood stars weighed in on John Travolta's sexuality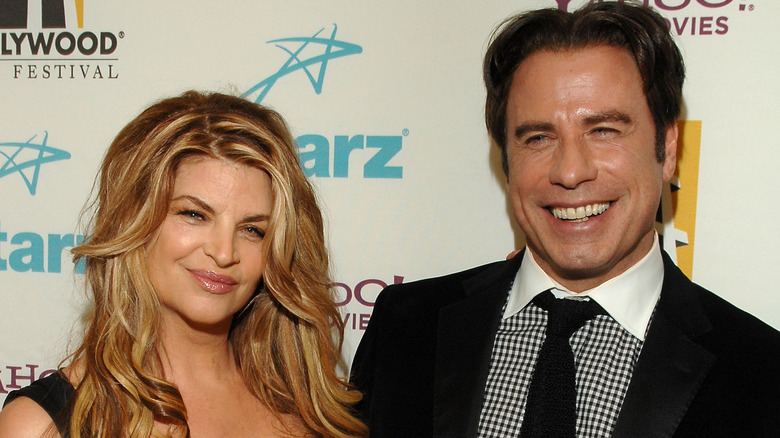 Lester Cohen/Getty Images
"Star Wars" alum Carrie Fisher once suggested that everyone in Hollywood knew about John Travolta's sexuality. In 2009, in Out's monthly "Can I Be Blunt?" column, she wrote of her old friend, "We don't really care that John Travolta is gay." One year later Fisher was asked about Travolta in an interview with Advocate, where she said, "I mean, my feeling about John has always been that we know and we don't care. Look, I'm sorry that he's uncomfortable with it, and that's all I can say. It only draws more attention to it when you make that kind of legal fuss. Just leave it be."
But Travolta's longtime friend and co-star Kirstie Alley shot down the gay rumors. Alley, who claimed she and Travolta fell in love while working on the "Look Who's Talking" movies, but did not act on their feelings because they were both in other relationships, told ABC News' Barbara Walters, "I know John with all my heart and soul. He's not gay." Alley continued, "I think in some weird way, in Hollywood, if someone gets big enough and famous enough, and they're not out doing drugs and they're not womanizing, what do you say about them?"
The former "Cheers" star also described Travolta as "the greatest love of my life." "Believe me, it took everything that I had inside, outside, whatever, to not run off and marry John and be with John for the rest of my life," she told Walters.