Why We're Worried About Rob Kardashian And Blac Chyna's Kid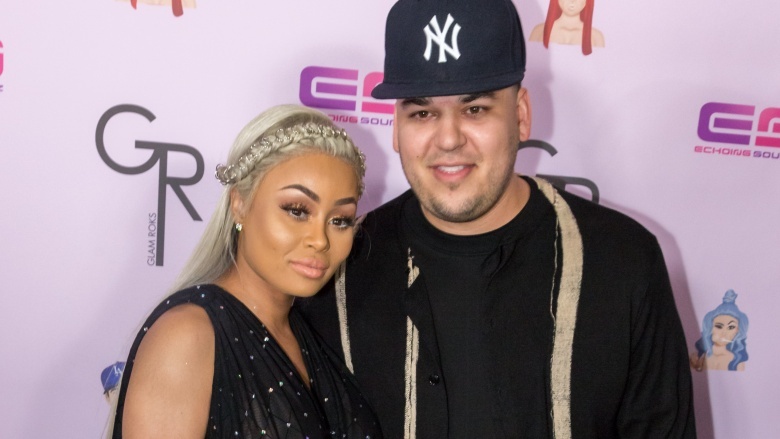 Getty Images
Rob Kardashian's announcement that Blac Chyna is pregnant with his baby is just the latest public airing of a private moment in the couple's relationship. They've already weathered highly publicized breakup and cheating scandals and used social media to announce their engagement. Now, as the couture sock maker and his former erotic dancer bride-to-be await the birth of their child, some significant concerns arise.
Some background on the father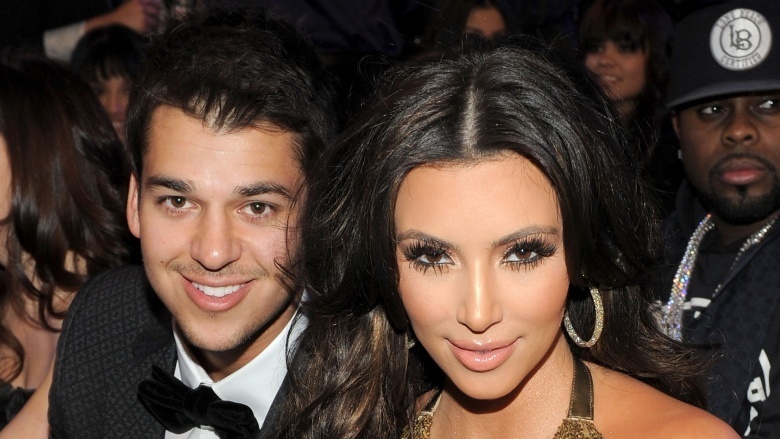 Getty Images
Rob Kardashian has long tried to position himself as an outlier to his mother and sisters' spotlight-starved reality TV life. He went into hiding after gaining weight, holing up in sister Khloe Kardashian's house and avoiding show appearances for a few seasons, but ever since his relationship with Chyna went public, Rob has been active on social media and getting back in front of the cameras. He's obviously ready for fame, but fatherhood is another question entirely. During a feud with sister Kim Kardashian, she told Rolling Stone, "Do I think he smokes weed, drinks beer, hangs out and plays video games with his friends all day long? Yes." Doesn't sound like father of the year material, but hey, anyone can change.
Some background on the mother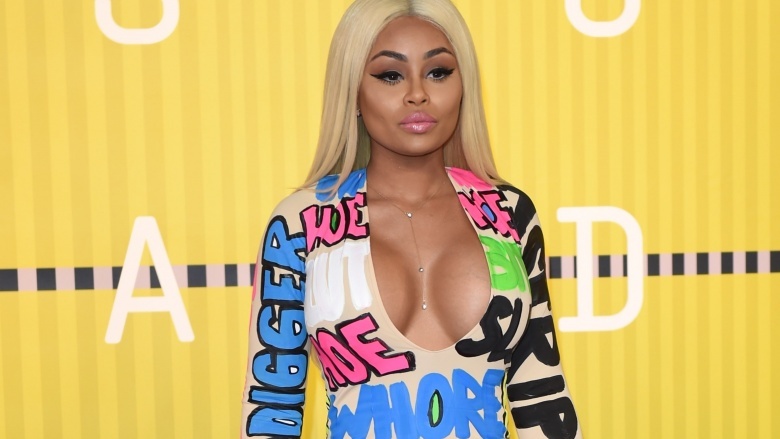 Getty Images
According to E! News, Chyna's real name is Angela Renée White, and before she and Rob got together, she was actually so close with Kim Kardashian that she attended Kim and Kanye's relatively intimate wedding of only 200 guests in 2014. Also, at one point in her life, Chyna was such a fantastic stripper that Drake rapped about her talents, and Nicki Minaj used her as a body double because their butts are nearly identical. Those fun facts are going to absolutely crush it when she shows up for career day at her kid's school.
Growing up on television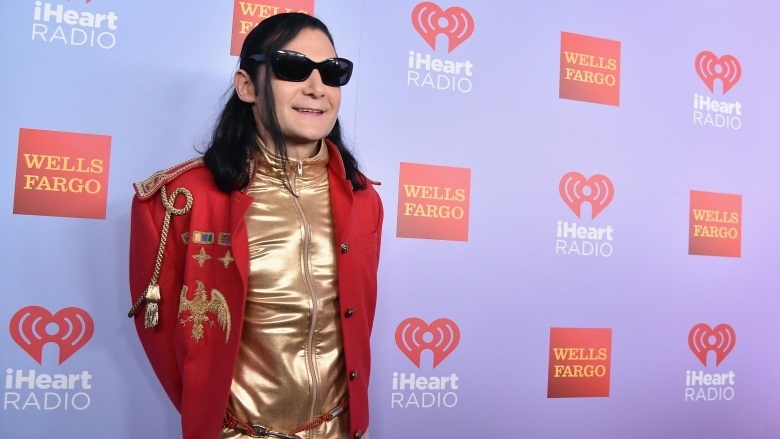 Getty Images
Since Rob and Chyna are already Instagramming, Snapchatting, and tweeting just about every new development in their relationship, it's inevitable that their child will grow up on reality TV and tabloid covers. Granted, the explosion of reality entertainment is still relatively new, so it's unclear what definitive affect growing up in that environment will have over the long term, but child stars of traditional media have often faced a bumpy road into adulthood. There's the remote chance that Rob and Chyna will luck out and raise a Jodie Foster, but unfortunately, we think their odds lean more toward a Corey Feldman-esque future.
The Tyga/Kylie dilemma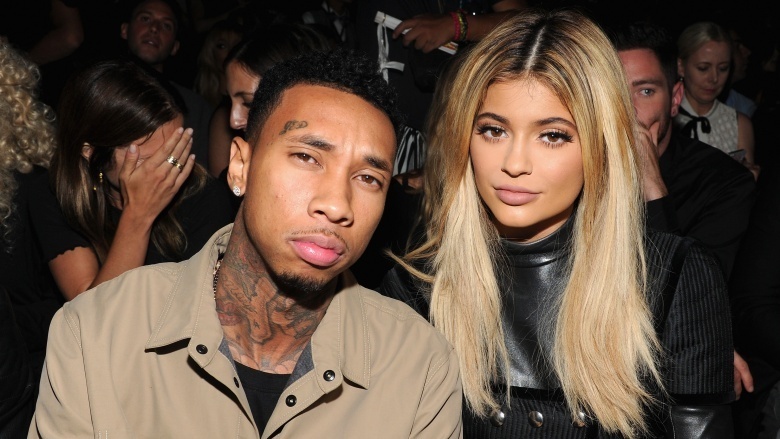 Getty Images
Remember when we established that Chyna and Kim were friends first? Yeah, here's where this whole situation gets hairy. Back when Chyna and Kim were tight, Chyna was dating and had a son with rapper Tyga. Then they broke up and Tyga started dating Kim's half-sister, Kylie Jenner. Then Chyna started dating Rob, which makes Chyna and Tyga seem like two "sleeper" agents trying to infiltrate the famous family the whole time. If it seems like a complicated, kinda creepy scenario, that's because it is. Theoretically speaking, if Tyga and Kylie get married, her sister-in-law will also be her husband's baby momma, and any children they have will not only be cousins, but also half-brothers or sisters with Tyga and Chyna's child. Yeah, Jerry Springer might have to come out of retirement for this one.
The paternal grandparents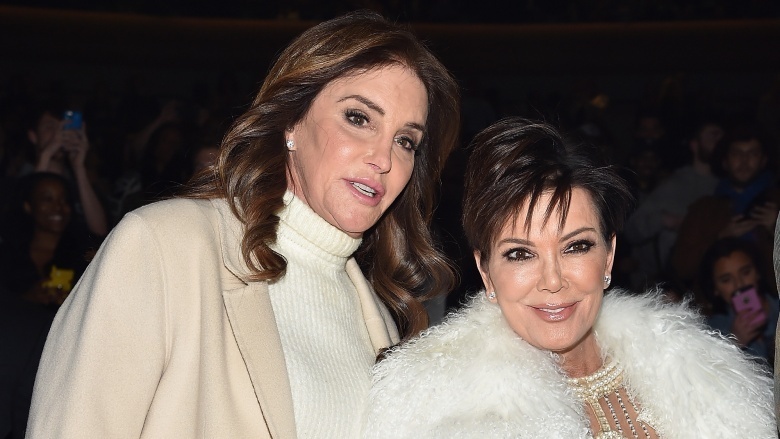 Getty Images
Despite the fact that both Kris and Caitlyn Jenner have proven to be nothing but loving grandparents to all of their grandchildren, the fact remains that they are polarizing public figures. Kris Jenner is not only the matriarch of the Kardashian family, but also the architect of the reality and branding empire that has simultaneously drawn a huge fan following and the ire of many naysayers. Caitlyn Jenner is a leading advocate for transgender rights, which makes her a great role model, but also, unfortunately, places her in the middle of some very ugly political and social disputes. Kids should be worried that grandma's going to pinch their cheeks too hard, not whether or not the product placement lighting was good on their Instagram selfie or if a quote was taken out of context on the evening news.
Tyga and Chyna's ugly custody battle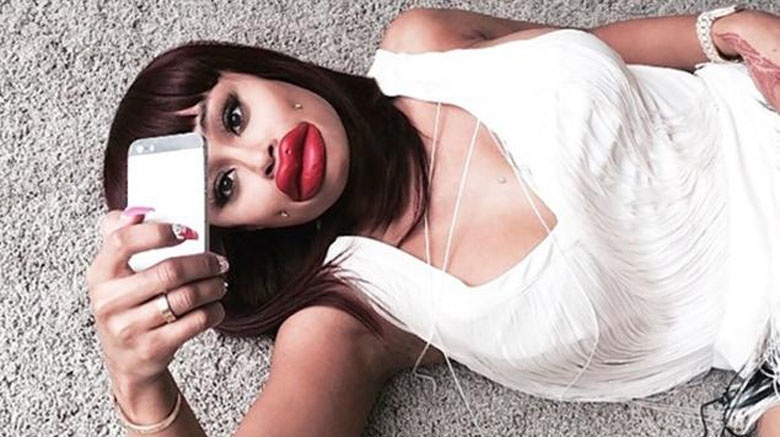 Fighting over the custody of a child is a painful enough experience for everyday folks, and it gets amplified to insane levels for celebrities whose legal struggles become tabloid fodder the moment court papers get filed in the courthouse. Tyga and Chyna are no exception and have sadly taken the low road, choosing to trade barbs in social media and the press. Chyna famously feuded on social media for months with Kylie Jenner, citing her underage relationship with Tyga as a reason he was unfit for custody, before apparently burying the hatchet with the youngest Jenner on Snapchat. Tyga fought back, noting Chyna's arrest for disorderly conduct and drug possession. The whole debacle continues to play out in the headlines. If Rob and Chyna's relationship can't go the distance, there's no reason to think their own custody battle won't be full of more depressing and newsworthy moments.
The name game
It's a coin toss as to whether Rob and Chyna's kid will get a traditional name or be saddled with an uncommon moniker that seems created by a game of Mad Libs. Rob's sisters took different approaches to their babies' names. Kim Kardashian named her children North and Saint, opting for more eccentric choices, while Kourtney Kardashian went for a chic-but-not-too-chic strategy, giving Mason and Penelope a good chance at never being shoved into a locker, but leaving her youngest, Reign, a sitting duck in wedgie territory. Meanwhile, Chyna has already shown her preference for the nontraditional handle with her son, King Cairo. Rob has indicated that he'd like to in some way honor his late father, famous defense attorney Robert Kardashian, with the child's name. which means the clear choice that nobody's talking about is baby O.J. Sorry, Lil' Juice, but you're screwed on this one.