What Has Krysten Ritter Been Up To Since Her Exit From Breaking Bad?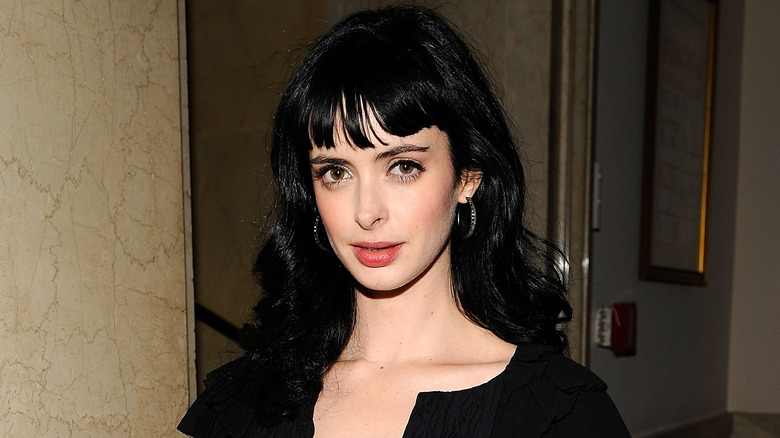 Larry Busacca/Getty Images
Krysten Ritter was only on "Breaking Bad" for nine episodes, but her character had an integral role in the story arc of the main characters in the series. She played Jane Margolis, the girlfriend of Aaron Paul's Jesse Pinkman. In Season 2 the couple were heroin users and Bryan Cranston's Walter White walks in on Jane overdosing and lets her die. That death helped shape both Jesse and Walt.
Filming Jane's overdose also impacted Ritter off-camera. "It wasn't really until we were shooting it that the whole death around the character hit me," she told People TV's "Couch Surfing" in 2021 (via Entertainment Weekly). "It was intense, and I will never forget it," she added. The part was a big break for the model-turned-actor, and the overdose episode was the first where her character drove the narrative. After filming was complete, Ritter recalled watching the scene with her management team. "We were just shocked and so moved by it, and that was the coolest f***ing thing I had ever done," she said on the "Inside of You" podcast in June.
"Breaking Bad" aired for three more seasons and became a smash hit and pop culture phenom. Even though she had left, Ritter still followed the series till its 2013 finale. "I felt included even though I wasn't on the show anymore," she told the Huffington Post in 2014. Ritter's Jane was killed off in 2009, but that only opened the door for other exciting opportunities in the industry.
Krysten Ritter starred in a short-lived sitcom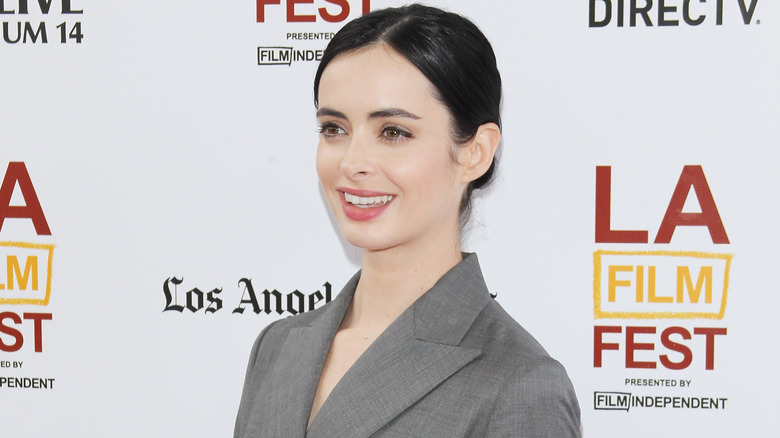 Michael Tran/Getty Images
After exiting "Breaking Bad" with an emotional send-off, Krysten Ritter dabbled in lighter fare. She played Patty, the smart-mouthed best friend of the female lead in the studio comedy "She's Out of My League" which was released in 2010. Speaking to SPIN in 2012, Ritter was asked if she was ever worried about being typecast. "At that point, I was just happy to have a job. I just wanted to be a working actress. But I don't think I'm a professional best friend," she told the outlet.
That interview took place after Ritter was given the lead role in the ABC sitcom "Don't Trust the B**** in Apartment 23" in 2012. She played Chloe, a tough city girl who becomes roommates with a naive midwesterner, and Ritter instantly embraced the part. "She was fabulous, she was a switchblade, she was naked, she was dealing drugs, she was getting a kid drunk," Ritter said about the character.
Unfortunately the network canceled the series in 2013 after two seasons. Ritter was the series lead, so this was different than when she left "Breaking Bad." "That was the hardest rejection," she said on the "Inside of You" podcast in June. "Yes, I cried, but I would cry before that," Ritter said while recalling how she had shed tears of joy after days on set that went swimmingly. That sitcom was not her last series-leading role, as later she entered the Marvel Cinematic Universe.
Krysten Ritter was happy with how this show ended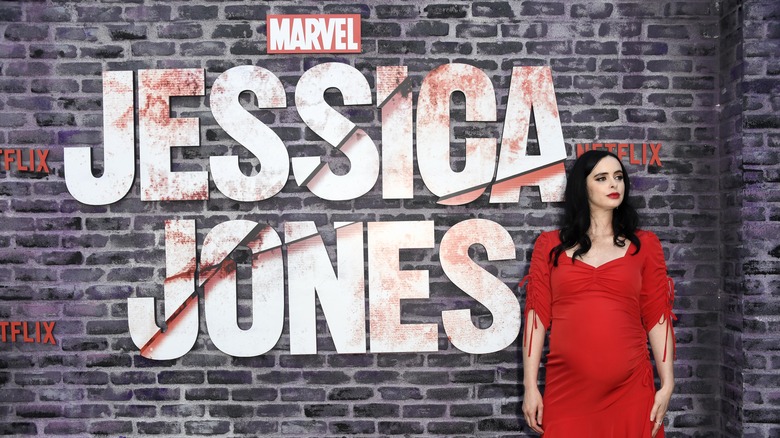 Frazer Harrison/Getty Images
In 2015, Krysten Ritter nabbed the titular role in Netflix's Marvel series "Jessica Jones." The show aired for three seasons, and was canceled by the streamer in 2019. Although it was cut short, Ritter walked away from the series feeling creatively fulfilled. "It's three seasons, but it's so much story because of the writing. It's a psychological character study. We've covered a lot of ground," she told Collider in 2019 after the cancellation was announced. Ritter was also pleased with how the series left Jessica Jones without "wrapping things in a bow."
In fact, the "Breaking Bad" alum was so satisfied with her work on the Marvel show that she shot down any chance of reprising the role. "I feel like I've played her, you know? I feel really good about it. I feel good about closing the door," she told TV Line in 2019. The series creator Melissa Rosenberg — who worked closely with Ritter in developing the character — had a similar sentiment. "I mean, never say never. But I feel ready to tell all new stories," she said about possibly filming more seasons.
Ritter returned to sidekick territory in April 2023 when she played Sherry Clecker in the HBO Max true crime mini-series "Love & Death." She relished the opportunity because her character provides comic relief. "Even when we're doing something that's really dark, I always like to find the flip of that ... I'm like, 'I need a happy, laughing job,'" Ritter told Salon in May.