Jersey Shore Star Mike 'The Situation' Sorrentino Heads To Prison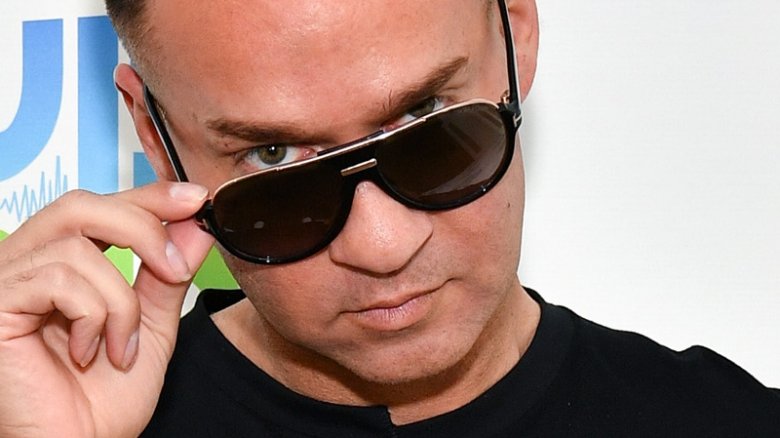 Getty Images
Mike "The Situation" Sorrentino of MTV's Jersey Shore fame has started his prison sentence.
At 11:45 a.m. on Tuesday, Jan. 15, 2019, Sorrentino surrendered to the Federal Correctional Institution in Otisville, N.Y., where he'll be serving eight months behind bars, as reported by E! News. Before entering prison, Sorrentino said goodbye to his fans on Instagram via a live video. "The comeback is always greater than the setback," he said, while in a car with his wife, Lauren. He also took the time to promote his YouTube channel and his clothing line with his "Beast Mode" sweatshirt.
"The Situation will reveal himself in 2019," he noted. "He is currently under construction ... He's under new management right now."
Sorrentino, 36, pleaded guilty to tax evasion in January 2018, and he was subsequently sentenced to a total of eight months in federal prison, ordered to perform 500 hours of community service, and pay $123,913 in restitution and a $10,000 fine, according to People. He also was sentenced to two years of supervised release.
So, just how will Sorrentino fare in prison? Well, according to prison consultant Dan Wise, Sorrentino will probably get along just fine with his fellow inmates. "It will be very unlikely that he will ever see any type of violence while serving his very relaxed prison sentence," Wise told Radar Online. "With his status of MTV, it is more likely inmates will see him as a star which will make his time very easy!"
Plus, with all the fan mail that may come his way — Sorrentino posted the details of how to communicate to him behind bars on Twitter — the MTV celeb might be able to keep busy while serving out his prison sentence. And, at least, he spent his final days of freedom (for now, of course) enjoying himself with his wife, chowing down on Funfetti cupcakes and Chick-fil-A. That might help him through the tough times ahead!