Rihanna Files Lawsuit Against Her Father Over Fenty Brand Name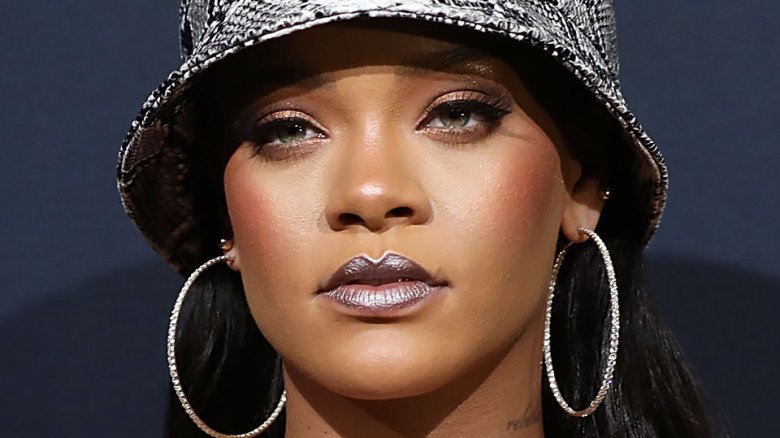 Getty Images
Music icon Rihanna has sued her father, Ronald Fenty, after he allegedly used his association with her and her brand name to boost his own business deals.
TMZ reports that Fenty founded the "talent development company" Fenty Entertainment in 2017, despite his famous daughter's trademark on the name for many business purposes — most notably her popular makeup line, Fenty Beauty. And Rihanna, whose real name is Robyn Rihanna Fenty, is fighting back with a lawsuit. In court docs obtained by the gossip rag, Rihanna alleges that her father and his business partner, whom The Blast identified as Moses Perkins, deceptively claimed to represent her in order to receive millions of dollars for concert bookings.
These bookings reportedly included a Latin America tour for $15 million and two concerts in Los Angeles and Las Vegas for $400,000. "Although Mr. Fenty is Rihanna's father, he does not have, and never has had, authority to act on Rihanna's behalf," Rihanna's lawsuit reportedly read, in part.
According to The Blast, Fenty has claimed that he's communicated with Roc Nation — Rihanna's label — regarding the business deals, but Rihanna reportedly denied that any such communication occurred.
Rihanna also accused her dad of attempting to trademark "Fenty" for use for hotel boutiques, though the U.S. Patent & Trademark Office rejected his request.
And though Rihanna has reportedly sent Fenty several cease and desist letters, he allegedly has not stopped trying to use the Fenty brand. She is said to want an injunction against her father from using "Fenty" in his business dealings. Variety reports that Rihanna is suing for "false advertising and invasion of privacy." According to Essence, Rihanna is seeking $75 million in damages.
Besides Rihanna's business Fenty Beauty, she also has the lingerie brand Savage x Fenty and owns the trademarks for Fenty Glow, House of Fenty, and Fenty Fragrance, CNBC reports.