The Rise And Fall Of Michael Phelps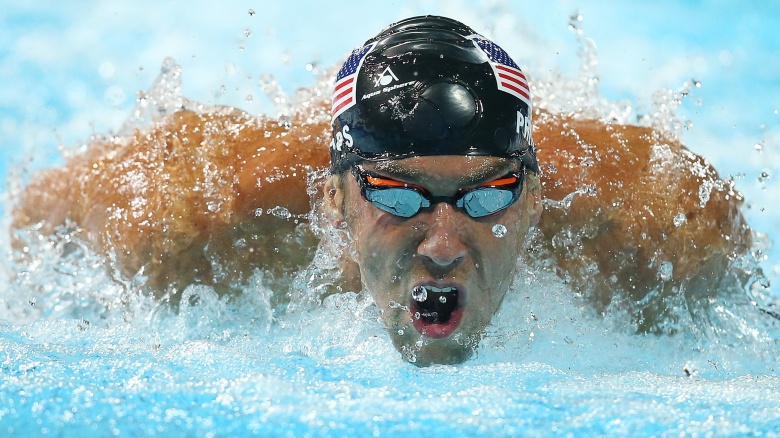 Getty Images
U.S. swimmer Michael Phelps skyrocketed to global glory at the ripe old age of 19, winning six gold medals and two bronze at the Olympic Games in Athens in 2004. Maryland's native returned to the world stage even stronger and faster in 2008 and 2012, and by the time the waves settled, Phelps had become the most decorated Olympian of all time with a grand total of 22 medals from three Games. But heavy is the head that wears the crown, and Phelps has also made a big splash for the wrong reasons over the years. Is this Olympic icon all washed up, or will he defend his legacy at the 2016 Games in Rio de Janeiro? Let's review the pendulum that is Phelps' reputation.
American hero, part 1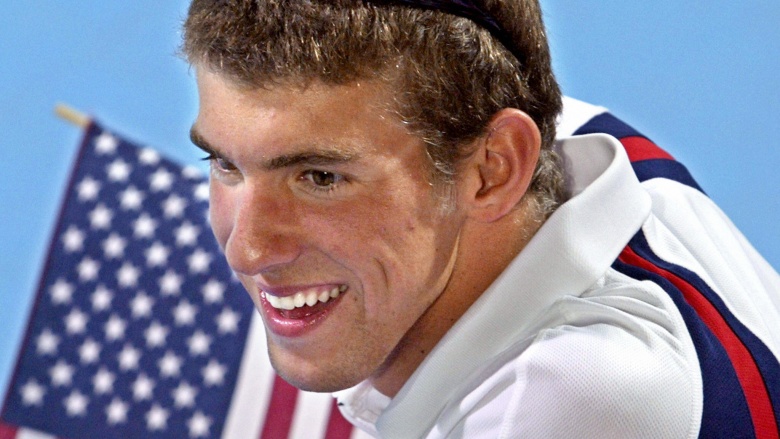 Getty Images
Olympics super fans may have noticed Phelps at the 2000 Olympic Games in Sydney. At age 15, he qualified for the 200-meter butterfly, becoming the youngest U.S. Olympian in some 70 years. While he didn't medal Down Under, Phelps came back guns blazing in 2004, breaking his own world record in the 400-meter individual medley at the Athens Games. Phelps became the one to watch that summer, snagging six gold medals and two bronze. His haul tied him with 1980 Soviet gymnast Aleksandr Dityatin for most medals won in a single Olympics.
American drunk, part 1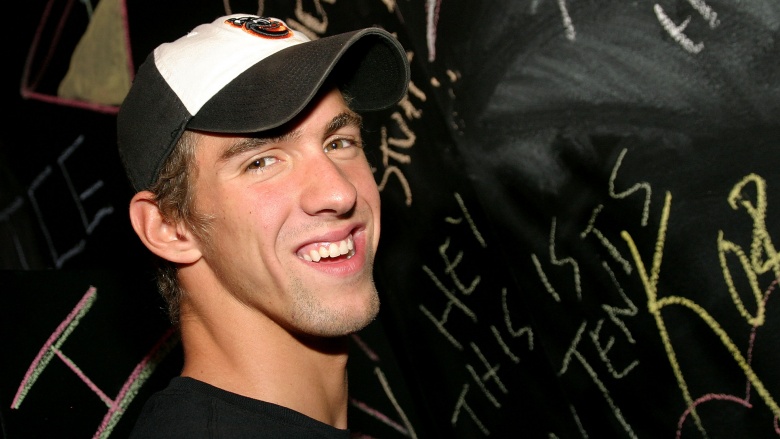 Getty Images
If you're a 19-year-old who just won big on a world stage, you probably want to come home and cut loose a little, right? Just months after the 2004 Olympics, Phelps took the celebrations too far when he was was arrested for drinking underage and driving under the influence in his native Maryland. Phelps pleaded guilty, and was sentenced to 18 months probation.
The incident was an ugly blot on Phelps' squeaky clean reputation, but accepting responsibility set a solid example for teens across the country. "'I recognize the seriousness of this mistake. I've learned from this mistake and will continue learning from this mistake for the rest of my life,'" he told the judge as more than 100 spectators packed the courtroom, mostly to see the famed Olympic champion," according to CBS News. Under the terms of his probation, Phelps had to deliver speeches at schools about the dangers of alcohol.
American hero, part 2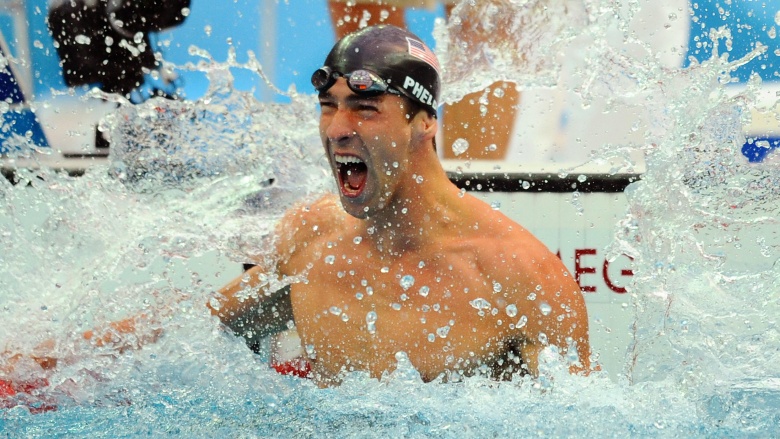 Getty Images
Phelps redeemed his reputation, and then some, at the 2008 Olympic games in Beijing. At age 19, he shattered the world record in every event he swam, except for the 100-meter butterfly—he only broke an Olympic record in that one (what a slacker). He broke the world record for most gold medals won by a single competitor in one Olympic games, topping the podium 14 times.
American pothead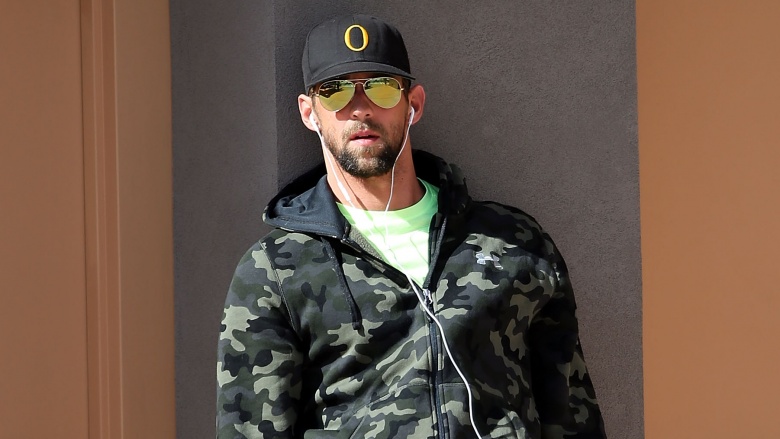 Getty Images
In early 2009 a British tabloid printed a photo of Phelps smoking a bong. The Olympian suffered dearly for that inhale. USA Swimming suspended their golden boy for three months, and Kellogg's canceled its endorsement. A 2009 editorial in Forbes said "many top athletes in a variety of sports use marijuana because of its medicinal effects as a painkiller, muscle relaxant and antidepressant" and suggested Phelps become an advocate for legalization. Instead, the swimmer apologized and got to work on his next comeback.
American hero, part 3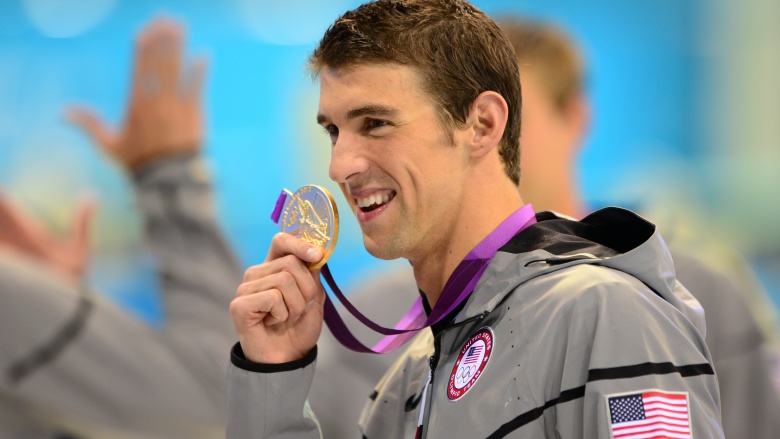 Getty Images
Phelps drowned out his naysayers once again with a historic performance at the 2012 Games in London. The 23-year-old broke the record for most Olympic medals won by a single Olympian overall when he increased his cumulative medal count to 22. Following London, Phelps openly discussed retirement, telling The New York Times, "I've been able to do everything that I wanted. If you can say that about your career, there's no need to move forward. Time for other things." He did not, however, completely rule out an Olympic bid in 2016.
American drunk, part 2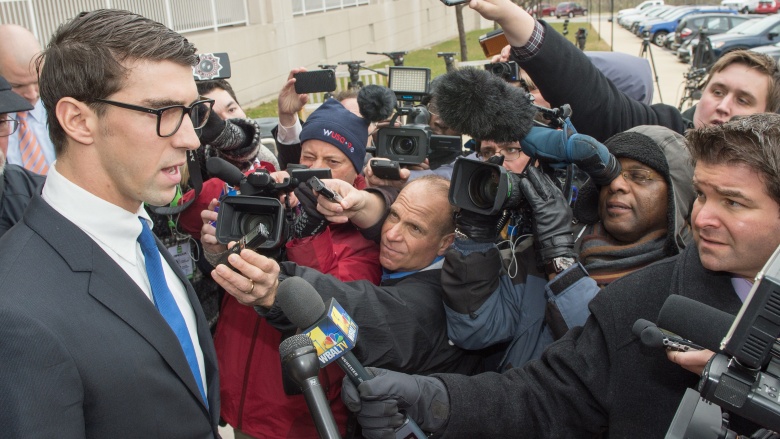 Getty Images
After the 2012 Games, Phelps spent about a year and a half out of the press. Then, in 2014, he was arrested again for driving under the influence. This time around, Phelps checked into a treatment center. "I sent myself down a downward spiral," Phelps told Matt Lauer on the Today show in 2016. "I think it was more of, of a sign than anything else. That I had to get something under control, whatever it was. I look back at that night and everything happened for a reason." Lauer asked the Olympian if his arrest was a cry for help. "I believe so," Phelps said. "I really do."
All-American rivalry
Getty Images
Two attractive, all-American guys the same age with the same passion should be best bros forever, right? Wrong. Phelps and rival Ryan Lochte have been pitted against one another for most of their careers. At the London Games in 2012, the aquatic counterparts faced off in the 400-meter individual medley, and Lochte beat Phelps by four seconds—an eternity in the Olympic Swimming world. Critics said the embarrassing defeat signaled the beginning of the end for Phelps' Olympic ambitions, and when Phelps soon began talking retirement, those critics patted themselves on their backs and said, we told you so.
But guess what? The boys plan to meet again at the 2016 Games in Rio, and they are well aware of the hoopla that will surround their rematch. "I think it is one of the best rivalries in sports," Lochte told Sporting News. "Just because of what he has accomplished and what I have been able to do recently in my past years."
American hero, part 4?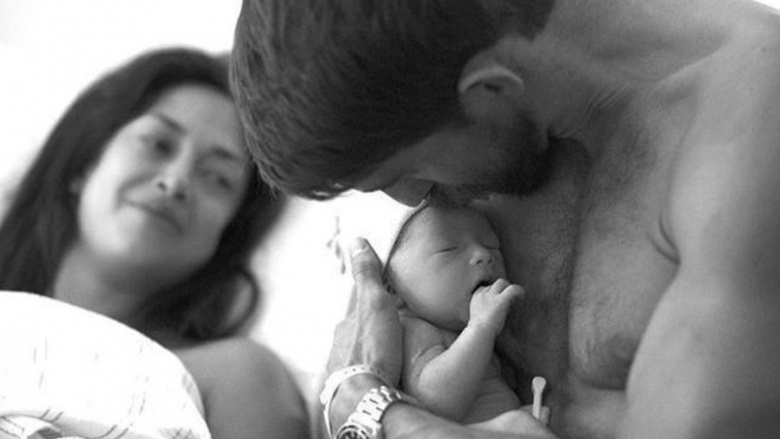 Phelps has proved time and again that he's resilient in and out of the pool, and he has a lot of great things going on his life beyond competitive swimming. He heads up the Michael Phelps Foundation, which encourages healthy and active lifestyles for kids through water-safety courses, recreational pool activities, swimming lessons, and health and wellness education. In May 2016, Phelps and his fiancee, Nicole Johnson, welcomed a son, Boomer Robert Phelps. This new dad could swim off into the sunset today as the most successful swimmer in Olympic history, but that's not how this story ends.
When a 30-year-old Phelps suits up at the 2016 Games in Rio, he'll be one of the oldest in the pool. Can he summon the joie de vivre of his youth while drowning out the mistakes of those younger days? Only time will tell. August can't come fast enough.