Soccer Star Cristiano Ronaldo Pleads Guilty To Tax Fraud, Fined $21 Million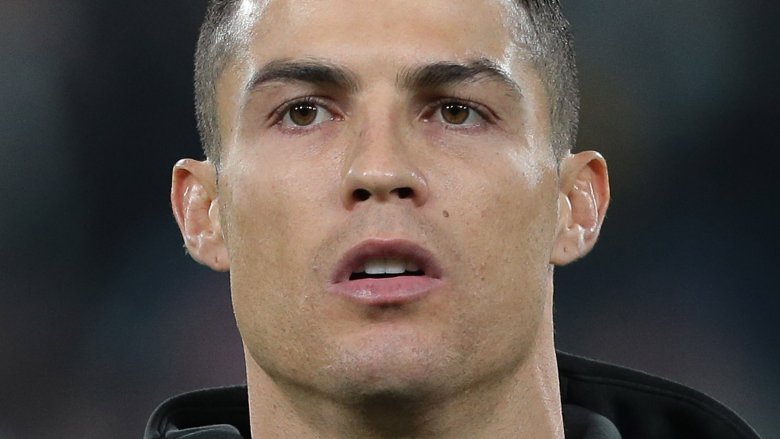 Getty Images
Athlete Cristiano Ronaldo will have to fork over a hefty amount of money to authorities, but, luckily for him, he won't be spending any time behind bars.
The Associated Press (via NBC News) reported that Cristiano Ronaldo, 33, appeared in court on Tuesday, Jan. 22, 2019, where he pleaded guilty to charges of tax fraud. He is said to have been in court at Las Audiencia Provincial in Madrid, Spain for a total of about 45 minutes, during which time he signed a document, agreeing to pay fees of 19 million euros, or $21.6 million. E! News notes that Ronaldo received a two-year suspended jail sentence, which a judge can reportedly grant if the defendant is a first-time offender.
Back in 2017, Ronaldo was accused of committing tax fraud from 2011 to 2014, during which time he played for the professional soccer team Real Madrid. He allegedly hid approximately 14.7 million euros, or $16.7 million, from tax authorities. According to the Associated Press, Ronaldo reportedly hid income he earned through "image rights" by using shell companies outside of Spain.
As noted by BBC News, his lawyers had argued that Ronaldo did not purposely evade paying taxes but had instead misunderstood what he was required to pay by Spanish law.
Ronaldo, who had previously denied the allegations against him, agreed to plead guilty in a deal made with Spain's state prosecutor in 2018 (via BBC News).
Ronaldo's tax evasion charge was not the only allegation that's recently been brought against him. In September 2018, a woman named Kathryn Mayorga told Der Spiegel magazine that Ronaldo had raped her in a room at the Las Vegas hotel Palms Place in 2009 (via E! News). Though she said she initially agreed to never publicly discuss the alleged incident in exchange for a $375,000 settlement, she decided she wanted to try to invalidate the nondisclosure agreement she'd allegedly signed in order to "hold Cristiano Ronaldo responsible within a civil court of law for the injuries he has caused ... and the consequences of those injuries."
Ronaldo denied Mayorga's allegations, tweeting out, "Rape is an abominable crime that goes against everything that I am and believe in." His lawyer quickly revealed that they planned to sue Der Spiegel for its "inadmissible reporting of suspicions in the area of privacy," as Reuters reported at the time.