American Idol's Lauren Alaina Breaks Up With Fiance Alex Hopkins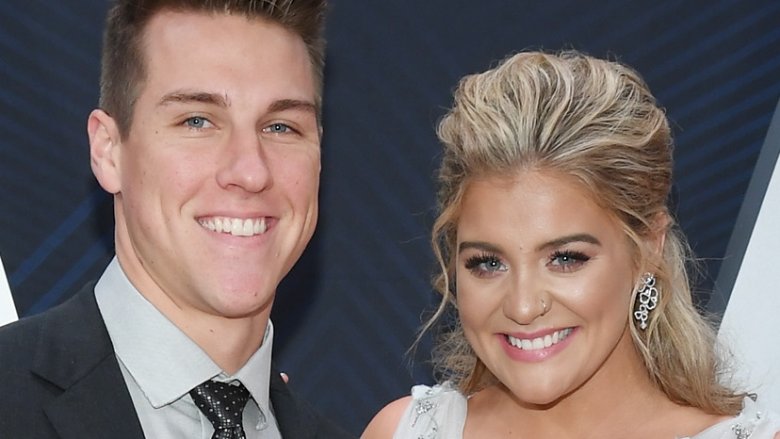 Getty Images
Singer Lauren Alaina, who competed in American Idol's tenth season's tenth season, has called it quits with her high school love, Alex Hopkins.
On Monday, Jan. 21, 2019, Lauren Alaina took to Instagram to share a joint statement with her now-former fiancé, Alex Hopkins, announcing to her fans that they've ended their engagement. "Over the last several years, you have been so supportive of us through all of our ups and downs, including personal struggles with health and family, and we couldn't be more grateful," the message began. "You share your lives with us, and we always want to be open with you in return. We want to let you know that we have decided to call off our engagement."
The statement continued, "While we still have love for each other, we've grown into very different people over the last six years. We are now in a place where we are each looking forward to starting our own fresh, new chapters of our lives."
Noting that they still "love and respect each other," Alaina, 24, and Hopkins, 23, admitted that their choice to break up was difficult, but, ultimately, they felt it was what was "right."
In the Instagram post's caption, Alaina told her followers that she doesn't "regret a single second" of her time with Hopkins, and the "Road Less Traveled" artist urged them to harbor no ill will toward him.
Having posted the same message on his own Instagram account, Hopkins added that, while he and Alaina had wanted to make their romance work, it just didn't and "that's ok."
According to Us Weekly, Alaina and Hopkins first started dating back in 2012. In July 2018, they announced that they were engaged. Alongside a photo of herself giving Hopkins a kiss, Alaina wrote on Instagram, "Being yours forever has a nice 'RING' to it," adding, "WE ARE ENGAGED. EEEK."
While Alaina and Hopkins may no longer be together, at least they've appeared to end their relationship amicably, which is more than many other celebrities can say.