The Sad Reason James Michael Tyler Chose To Skip The Friends Reunion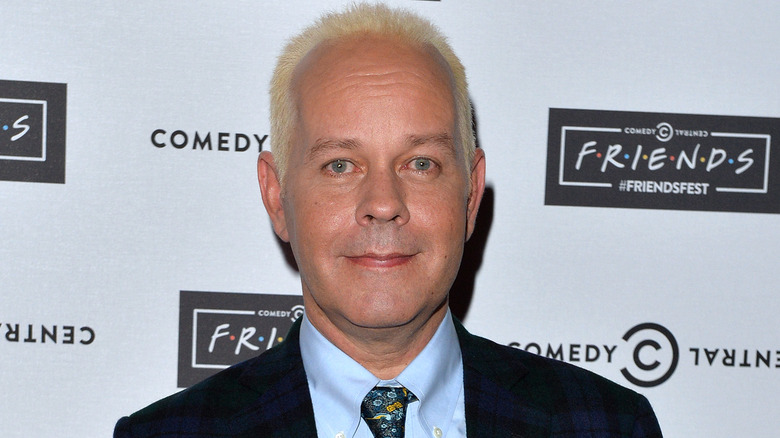 Anthony Harvey/Getty Images
There were many staples when it came to the infamous Central Perk location on "Friends." You had the famous couch, the classic coffee mugs, and, of course, Gunther. The omnipresent barista, played by James Michael Tyler, was revered by "Friends" fanatics everywhere as he became a key character in the show. But unfortunately, Tyler had to miss out on the epic reunion due to an unfortunate reason.
Chatter surrounding a potential reunion between the six castmates — Jennifer Aniston, Courteney Cox, Lisa Kudrow, Matt LeBlanc, Matthew Perry, and David Schwimmer — had been going on for years. Finally, in 2020, HBO announced they would put together a special to honor the hit sitcom. In the weeks leading up to the reunion, special guests were expected to make some surprise appearances. Maggie Wheeler, who played Janice Hosenstein, and Elliott Gould and Christine Pickles, who played Monica and Ross' parents, were some of the rumored guests, but what about Gunther?
To many "Friends" fans, Gunther was an integral part of the show, and Tyler loved playing the character. In 2019, he told the "Today" show, "It was just a joy to go in every week. It never felt like I was going to work. It was more like going to kind of play with your friends." Because Tyler was such a big part of the show, many thought he would be at the reunion, but unfortunately, he had to skip out on the special after receiving a serious diagnosis. 
James Michael Tyler was diagnosed with cancer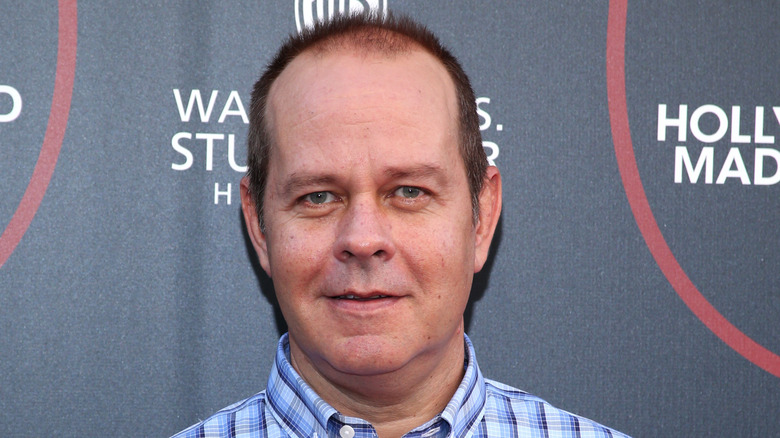 Jonathan Leibson/Getty Images
James Michael Tyler, who played Gunther on "Friends," had to skip out on the reunion special. Well, kind of. Tyler surprised the main cast and fans after he attended the reunion via Zoom. During the reunion, he shared, "It was the most memorable ten years of my life, honestly. I could not have imagined just a better experience." Although fans were ecstatic to see the actor, many wondered why he wasn't there in person. Sadly, it boiled down to Tyler's health.
A month after the special hit HBO, Tyler spoke with the "Today" show about why he didn't appear at the reunion in person. He shared, "I was diagnosed with advanced prostate cancer, which had spread to my bones. I've been dealing with that diagnosis for almost the past three years. ... It's stage 4 [now]. Late stage cancer. So eventually, you know, it's gonna probably get me." The actor disclosed his diagnosis from 2018, noting that his condition was initially manageable. However, as time progressed, it deteriorated.
Tyler revealed he didn't want to hamper the mood of the "Friends" reunion special. He shared, "It was my decision not to be a part of that physically and make an appearance on Zoom, basically, because I didn't wanna bring a downer on it, you know? ... I didn't want to be like, 'Oh, and by the way, Gunther has cancer.'" So, he opted out and instead decided to be there virtually.
James Michael Tyler passed away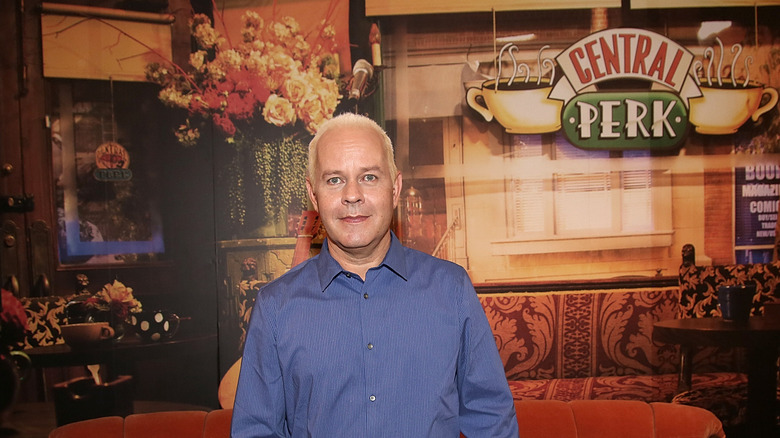 Paul Zimmerman/Getty Images
James Michael Tyler knew he didn't have a lot of time when he revealed his prostate cancer diagnosis on the "Today" show. Nonetheless, it was still heart-wrenching when the actor passed away just months later. In October 2021, NBC News reported that Tyler had tragically succumbed to his illness. The announcement prompted an immediate response from fans and the cast and crew of "Friends" alike, with many expressing their gratitude for not only Tyler but what he brought to the character Gunther as well.
After his death, tributes poured in for the late actor. Throughout his time on "Friends," Gunther was famously in love with Rachel Green, played by Jennifer Aniston. Because of Tyler and Aniston's special connection, she shared a touching tribute to Tyler. She wrote on Instagram, "'Friends' would not have been the same without you. Thank you for the laughter you brought to the show and to all of our lives. You will be so missed." 
Aniston wasn't the only one from the "Friends" cast to honor Tyler's life. Courtney Cox also shared a heartwarming post for Tyler, saying, "The size of gratitude you brought into the room and showed every day on set is the size of the gratitude I hold for having known you. Rest In peace James." Lisa Kudrow and Matt LeBlanc also posted tributes for Tyler. The actor will certainly be remembered for his role on the long-running sitcom.