Justin Bieber And Hailey Baldwin Reportedly Delay Wedding Again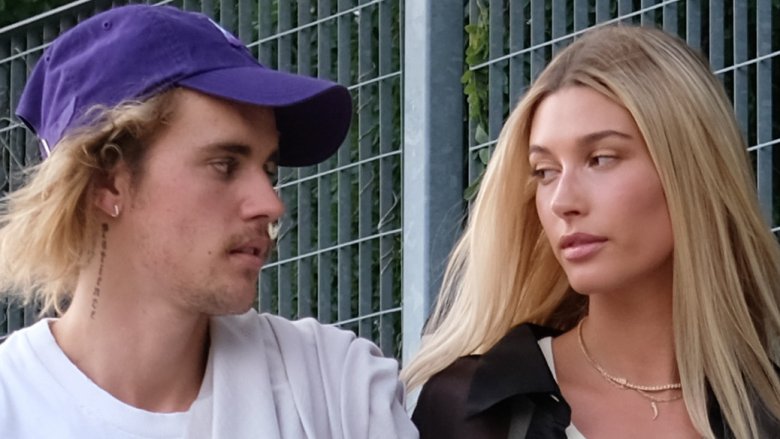 Getty Images
Singer Justin Bieber and model Hailey Baldwin have reportedly hit another snag in their wedding planning. 
Although the two had hoped for a February 2019 party, as Page Six had previously reported, their big celebration has reportedly been put on hold due to issues with their 300-person guest list. As reported on Wednesday, Jan. 23, 2019, sources told TMZ that some important invitees couldn't make it to the bash, which allegedly caused Bieber and Baldwin to reschedule the entire event. TMZ, in contradiction to Page Six's original report, said the Los Angeles-based ceremony was supposed to take place during the weekend of March 1, 2019, which just so happens to be Bieber's 25th birthday. 
Going forward, the celebrity couple is reportedly considering a destination wedding to help thin out the guest list. At the time of this writing, it's not yet clear when the highly anticipated event will take place.
Unfortunately, this isn't the first time Bieber and Baldwin have faced wedding planning issues. The pair, who reportedly married in a civil ceremony in fall 2018 (Bieber confirmed the news via Instagram in November 2018), has allegedly tried to host a party to celebrate their union multiple times before. The lovebirds reportedly intended to throw a bash in January 2019, but it never came to fruition. "They have a wedding planner and were hoping to make a January date work. They can't wait to celebrate with family and friends and have a big party," an insider told E! News. "But, January is here and they are still working out details and planning."
So, why can't Bieber and Baldwin seem to get their act together with party planning? Well, it might have to due with the tiring hate they've faced in recent months. Baldwin addressed the couple's critics via her Instagram Stories in December 2018, writing, in part (via Elle), "We need to take a step back and realize we need to express more love and encouragement to one another instead of consistently tearing people down and judging. And I won't let people make me feel like I'm doing something wrong by enjoying my life being happy."
Putting all that drama aside, we hope Bieber and Baldwin have the wedding of their dreams ... whenever that might be.