Whatever Happened To America's Most Infamous Alleged Criminals?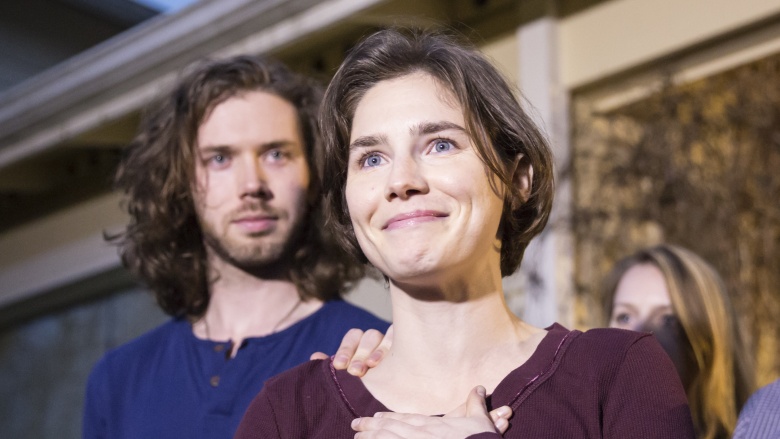 Their trials captivated America for years. These days, however, people like Amanda Knox, Scott Peterson, and the infamous Menendez brothers barely make headlines. Whatever happened to these and other famous faces from the courtroom? Let's re-open the investigation books and find out.
The Menendez Brothers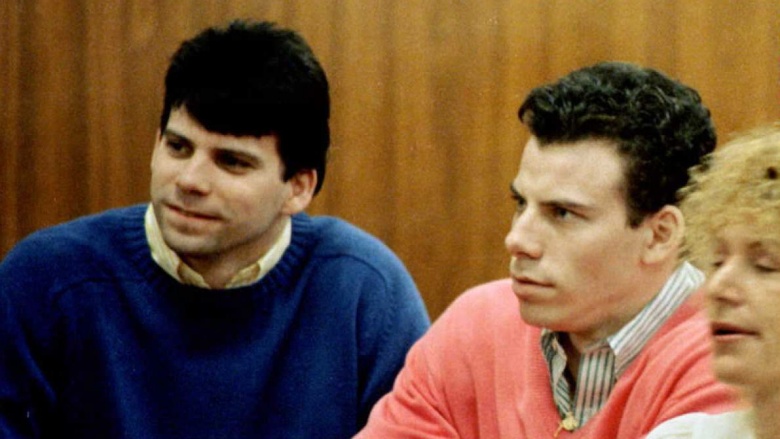 After a trial and a retrial that gripped the nation, Erik and Lyle Menendez were convicted of killing their parents in 1996 and sentenced to life in prison without parole. In the 20-plus years since their convictions, the Menendez brothers—who are serving their life sentences in separate prisons—have each found love, if you can believe it. Lyle has been married twice behind bars: first to a former model, then to a journalist after the first wife divorced Lyle for writing to another woman, according to Rolling Stone.
Erik, meanwhile, married pen-pal Tammi Saccoman in 1999. The couple discussed their head-scratching marriage in a 2005 interview with People. "I just came to the conclusion that I never wanted to be without Erik," she said. "I know that is hard for people to understand." She's not wrong on that one.
Tammi went on to add that her marriage caused Erik and Lyle's relationship to "cool" because Tammi reportedly did not get along well with Lyle's second wife.
In 2017, Lyle spoke by phone with Today's Megyn Kelly, during which he admitted he regrets murdering his parents every day.
"I don't think that I want in any way, looking back, to be the judge and jury of my father's actions or my mother's," he said. "It's really, a regret every day, a regret every day, but at the same time, I can't escape what happened anymore than I can escape the memories of what happened to me."
Casey Anthony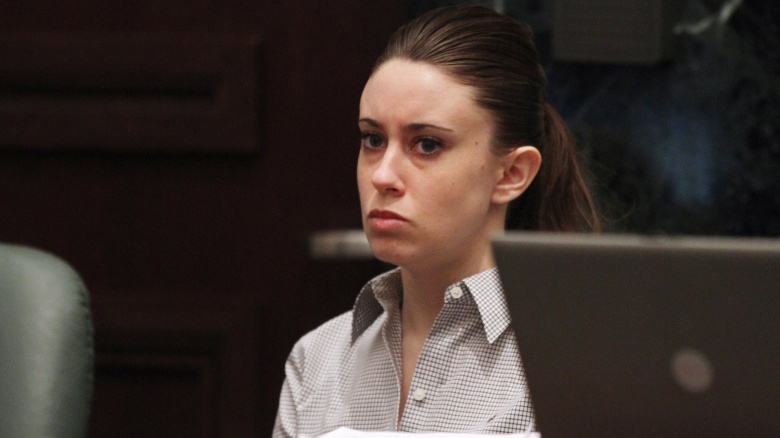 Casey Anthony reportedly resorted to a life of seclusion after she was acquitted in the murder of her 2-year-old daughter in 2011. As of 2014, Anthony was living in an undisclosed location in Florida, her trial lawyer, Cheney Mason, revealed to CNN. "She has to live constantly on guard. She can't go out in public," Mason said. Anthony, who filed for bankruptcy in 2013, also lost all relationships with her blood relatives, including her parents, after the trial, Mason said. Anthony resurfaced in 2015 amid reports that she had purchased a 2,000 square-foot home in West Palm Beach. The following year, she was reported to be launching her own photography business, according to The Daily Mail.
In 2017, the Associated Press reported that she had been living with and working for Patrick McKenna, her defense team's lead private investigator. In addition to work, Anthony reportedly spends much of her time reading, taking pictures of nature and hanging out with various friends, with whom she occasionally goes to bars and clubs in and around West Palm Beach, Fla.
"I don't give a s*** about what anyone thinks about me," Anthony, who claims she is living a normal life today, told the Associated Press. "I'm OK with myself, I sleep pretty good at night."
The AP also reported that "reminders of her daughter are everywhere" in her house.
George Zimmerman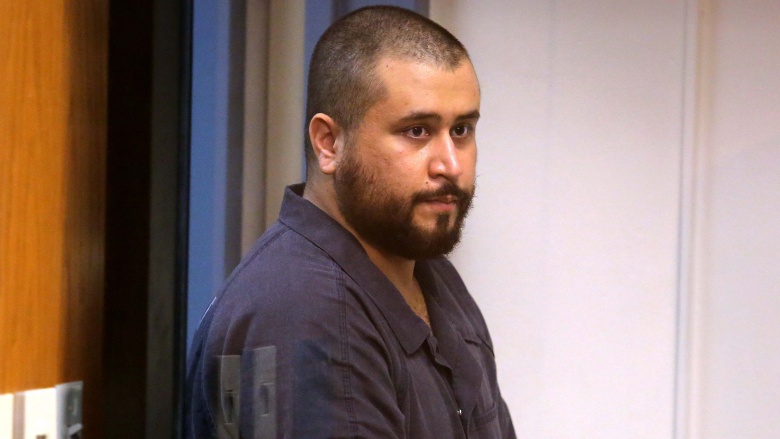 George Zimmerman, who was acquitted in the death of Trayvon Martin in 2013, was subsequently arrested in January 2015 "on suspicion of aggravated assault and domestic violence with a weapon," according to CNN. The charges came after Zimmerman allegedly threw a wine bottle at his then-girlfriend. That incident was just the latest relationship hiccup for Zimmerman, who was arrested in 2013 after allegedly pointing a shotgun at his then-girlfriend.
Things only got weirder in May when Zimmerman was shot by a motorist said to be involved in an ongoing dispute with Zimmerman at the time. Two months later, in an interview with the Spanish-language television show Aqui y Ahora (via Vibe), Zimmerman claimed he was homeless, suffering from PTST and was $2.5 million in debt. Zimmerman resurfaced in May 2016 when reports claimed he was planning to auction off the gun he used to shot Trayvon Martin to raise money to help fight against presidential candidate Hillary Clinton.
Lorena Bobbitt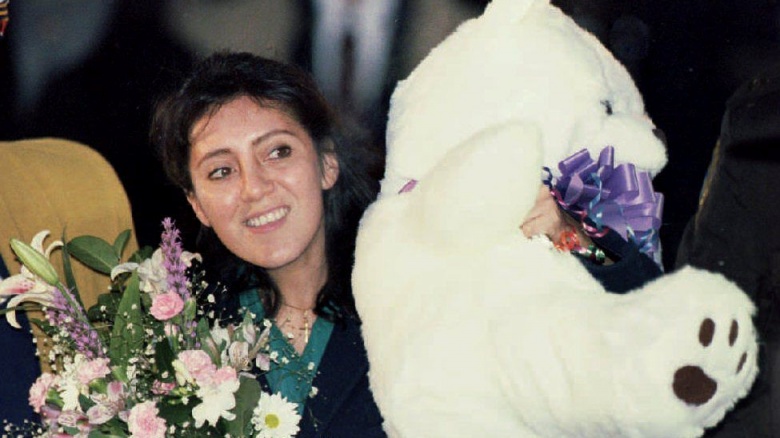 Lorena Bobbitt has moved on considerably in the 20-plus years since she infamously cut off her husband John's, uh, Johnson and stood trial for her actions. Bobbitt, who was acquitted on charges, has since married her second husband, Dave Bellinger, with whom they have a daughter in Virginia, according to Us Weekly.
Bobbitt sat for an interview with Steve Harvey in 2015, saying, "I have a new life now and I just want to focus on what is positive and I surrounded myself with positive people." She's also started an organization, Lorena's Red Wagon, which she says helps women and children who flee from abusive homes. As for John, whom Bobbitt accused of abusing her frequently during their marriage, Bobbitt says he tried to reach out to her on "numerous occasions" but that she deleted his number after each attempt.
Scott Peterson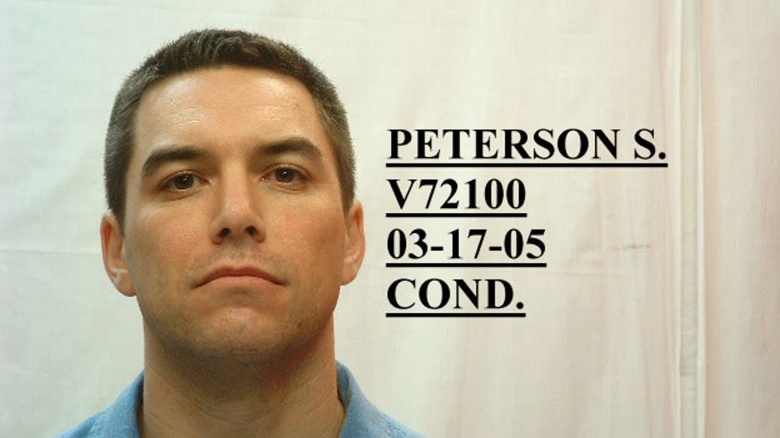 Scott Peterson was sentenced to death in 2014 after being found guilty of murdering his pregnant wife Laci and their unborn son and dumping Laci's body in the San Francisco Bay. Peterson's team filed an appeal in 2012. The New York Daily News subsequently reported that, because the death penalty was banned in the state of California in 2014, Peterson's sentence could be reduced to life in prison.
According to People, journalist Nancy Mullane was given access to Peterson, who is still fighting the verdict on appeal, for her book, Life After Murder: Five Men In Search of Redemption, in 2012. "He didn't look depressed," Mullane described of Peterson's life inside prison, which included basketball games and jokes with inmates. "He looked like someone you'd see on the street playing basketball. He had his shirt off and his boxer shorts up. He wasn't ripped, but he looked healthy."
In 2017, new interest was created in the Laci Peterson murder case thanks to two docuseries that aired on ABC and A&E, respectively. In the latter special, Scott appeared via a phone call he gave from prison that year, during which he insisted he "wasn't the last one to see Laci that day." "There were so many witnesses that saw her walking in the neighborhood after I left," he said (via Fox News).
Amanda Knox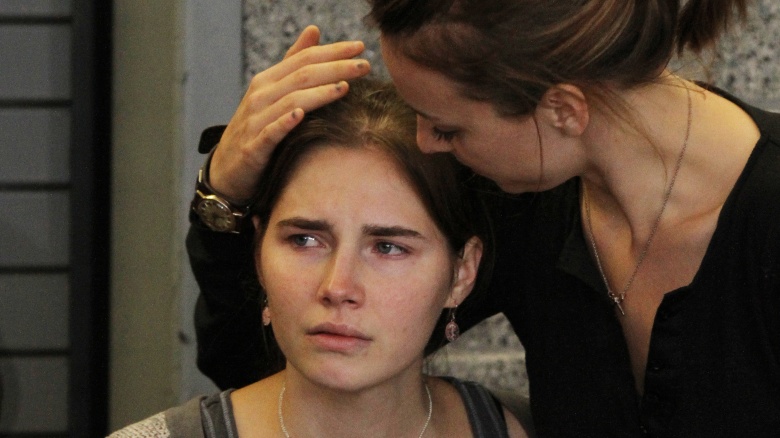 Amanda Knox's life has been filled with many legal twists and turns after an Italian court convicted her and her now ex-boyfriend of murdering Knox's roommate, Meredith Kercher. Knox's guilty verdict was overturned in a court of appeals in 2011. Then, in a shocking twist, the verdict was reinstated after she was convicted in a second appeals trial in 2014, according to People. Miraculously, the Supreme Court of Italy overturned that conviction in 2015, finally setting Knox free after an eight-year-long headache.
Throughout this ordeal, Knox made numerous attempts to get her own life back on track. According to People, Knox graduated from the University of Washington in 2014 with a bachelor's degree in creative writing. That same year, she began working as a freelance reporter for the West Seattle Herald. In 2015, she became engaged to musician Colin Sutherland, whom she first met in middle school, according to People.
In 2017, People reported that Knox's engagement had ended and that she is currently dating and living with a new man, Christopher Robinson, in Seattle. Knox, who was the subject of a Netflix documentary released in 2016, also said she no longer worried about going back to prison. "Now I have normal-person fears — fears of failure, of not being smart enough or strong enough or kind enough," she said.
She also spoke about starting a family one day, admitting, "I look forward to that part of my life that I had always taken for granted growing up and then had to let go of in prison, and then [I] suddenly find myself with that as an actual opportunity again. I can only be insanely grateful for that."
O.J. Simpson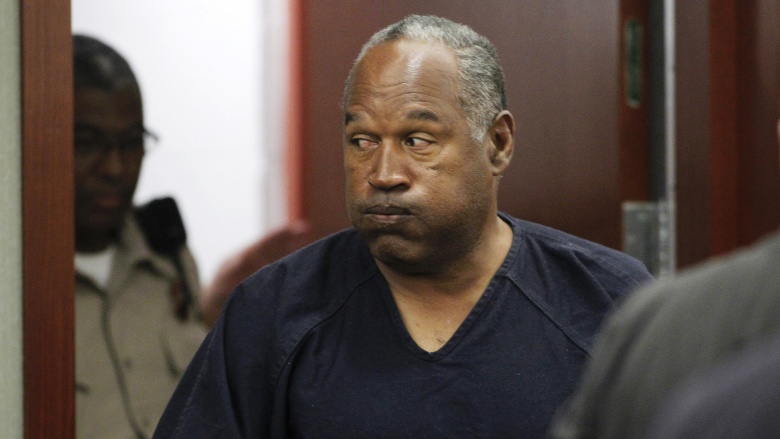 In 1997, O.J. Simpson—who was found not guilty in the murders of Nicole Brown Simpson and Ron Goldman in 1995—was ordered to pay upwards of $33.5 million to the family members of Brown and Goldman after being found responsible for their deaths in a wrongful death civil trial.
Simpson made national headlines again a little over 10 years later after he was sentenced to a maximum of 33 years in prison for confronting and robbing sports memorabilia collectors at gunpoint inside a Las Vegas Hotel. He was granted parole in 2013 for good behavior; however, at the time, he was still ordered to remain in jail for four more years because his sentences were ordered to run consecutively, according to the NY Post.
In July 2017, Simpson, now 70 years old, was finally released on parole, although, perhaps unsurprisingly, his release has not been without controversy.