Top Chef Alum Fatima Ali Dead At 29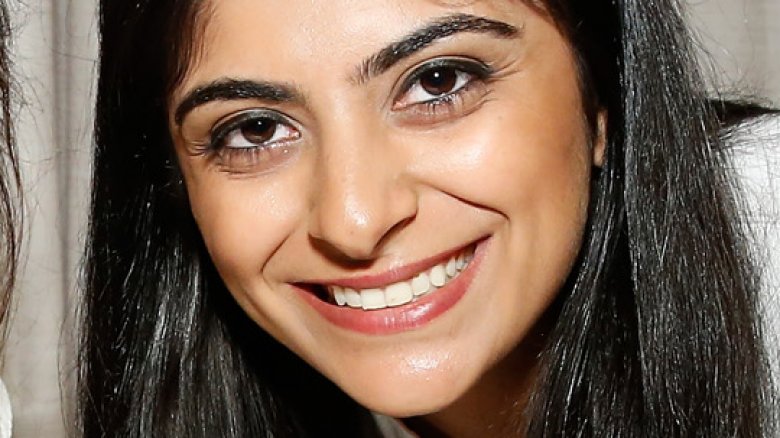 Getty Images
Former Top Chef star Fatima Ali has sadly passed away.
On Friday, Jan. 25, 2019, the celebrity chef died following a battle with Ewing's sarcoma, a rare type of bone cancer, Entertainment Tonight reports. She was 29 years old.
"It's with a heavy heart we say goodbye to Fatima Ali today, as she has lost her battle with cancer," Ali's friend and fellow Top Chef alum Bruce Kalman wrote in a tribute on Instagram. "I will miss you Fati, and you will be in my heart forever. I'll always remember the great times we had, especially our interview during the tailgating episode discussing football, stadiums, and Taylor Swift."
Ali, who was also close friends with Top Chef host Padma Lakshmi, was first diagnosed with Ewing's sarcoma in 2017, according to Us Weekly. After undergoing chemotherapy treatments and having a tumor on her shoulder removed via surgery, Ali initially revealed that she was cancer-free the following February. However, in an essay written for Bon Appétit's Healthyish in October 2018, she shared, "The cancer cells my doctors believed had vanished are back with a vengeance in my left hip and femur bone." Revealing that she'd been given one year to live, Ali wrote, "I was looking forward to being 30, flirty and thriving. Guess I have to step it up on the flirting. I have no time to lose."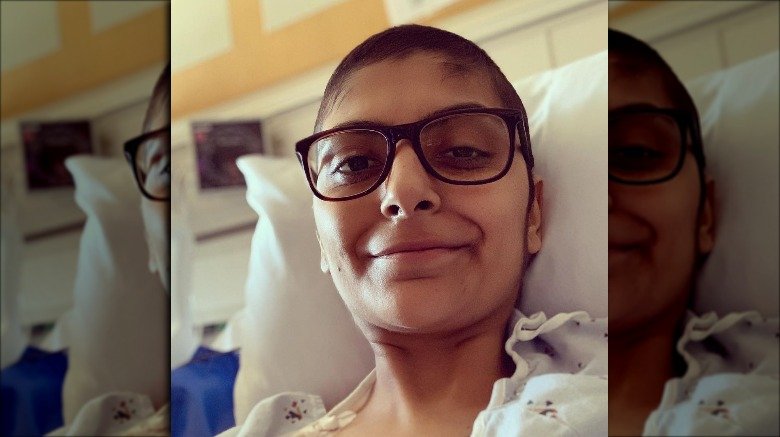 Instagram
Earlier this month, Ali posted another health update on Instagram, writing, "I know it's been ages since I posted and most may have figured out why. I'm sick and unfortunately I'm getting sicker." Alongside a snapshot of herself in the hospital, the celebrity chef told her followers, "Right now all I need are prayers; prayers that are simple. I hope, because a wish is putting on too much responsibility on the other, that you will somehow find forgiveness in your big heart for whenever I must have hurt you. I thank you a million times over for when you have given me joy."
In addition to competing on season 15 of Top Chef between 2017 and 2018, Ali was named a fan favorite during her tenure on the Bravo reality TV series (via TMZ). She was also known for her 2013 appearance on Food Network's Chopped. 
Since the news of her passing broke, a number of Ali's other fellow Top Chef contestants took to social media to share their thoughts and express their condolences. "You will be forever missed my friend. You brought so much joy to those around you. #ripfatima," Tyler Anderson wrote, while Tanya Holland shared in part, "I had so many laughs with this beautiful young brown woman! Despite her youth, there was an innate knowing, a maturity, worldliness and sophistication that I deeply appreciated ... We were soul sisters."
For her part, Padma Lakshmi shared a slideshow of photos of herself with Ali on Instagram. "Goodbye lil' sis. One of our brightest stars has fallen from the sky," she wrote. "I have no words, but here are some of hers: 'I dream of being better. I dream of being myself again, but I know I'll never quite be the same, and that's okay. I know I'll be different, and, despite the worry that settles into me every time I wake up, I look forward to meeting that woman one day.'"
Instagram
Fatima Ali's family later broke their silence on her passing via her Instagram account. "Fatima was at home with us, surrounded by her loved ones and beloved cat Mr. Meow, when she left us in the early hours of the morning," Ali's family wrote to her followers, captioning a collage of photos taken throughout her life. "When someone as bright and young and vivacious as our Fati passes, the only metaphor that seems to fit is that of a star—a beacon in the darkness, a light that guides us, on which to make wishes, from which to weave dreams. For all the comfort and beauty they offer us, stars, too, are impermanent. This morning a great one was snuffed out."
While thanking her fans for their outpouring of love and support, Ali's family went on to note what they've learned from her illness and the way she lived her life. "Live your life as she did—to the fullest. Pursue your passion; spread love and joy; be kind and forgiving; be generous; enjoy every morsel—from humble street food to decadent fine dining; cook for the people you love," her family wrote in part. "Travel the world and seek out adventure. Help others and don't be afraid to take the road less taken." They concluded their heartfelt message with, "This has been a truly humbling experience for us all and even in her last chapter as she began to leave us, Fatima showed us how we should live."
Our thoughts are with Ali's loved ones during this difficult time.