How Kelly Ripa's Behavior Could Destroy 'Live'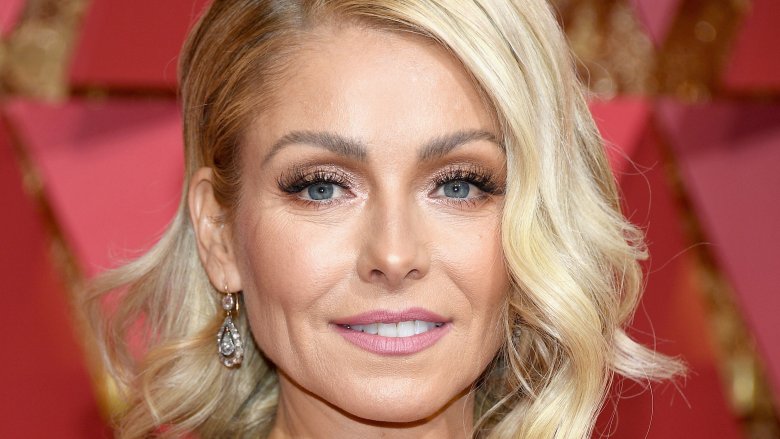 Jaws everywhere hit the floor in April 2016 when Michael Strahan announced he was leaving the daytime juggernaut Live! with Kelly and Michael after four years to join Good Morning America in the fall. Strahan's shocking announcement, plus the reported behind-the-scenes drama at the show, initially set up Strahan to be one of 2016's biggest villains. However, since he left the show, it now seems as though Ripa may be the one who could destroy Live! in the end. How is that even possible? Let's take a look.
She threw a fit when Strahan said he was leaving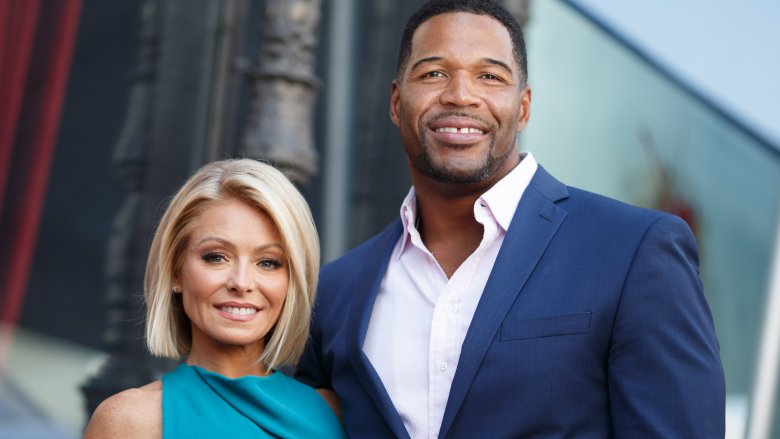 Getty Images
After she found out that Michael Strahan was bailing on Live! for Good Morning America in April 2016, Ripa reportedly skipped out on work the next day, then went radio silent on her staff, leaving the entire fate of the show in question for days. Ripa finally returned to the show the following Tuesday, after a pre-scheduled anniversary trip with her husband, Mark Consuelos. In her speech to the audience that day, Ripa claimed a lot of her absence from the show and media had to do with respect in the workplace. After all, Disney had failed to tell her about Strahan's exit until just when the press release was about to go out. 
Still, Ripa's' "I'm mad as hell" absence managed to alienate some fans who felt she should have sucked it up short-term and played nice for the cameras. From that moment on, Ripa's likability factor became damaged, which is dangerous for someone who ostensibly has to carry the show's brand on her shoulders, even with a new co-host.
She was kind of dramatic about it, too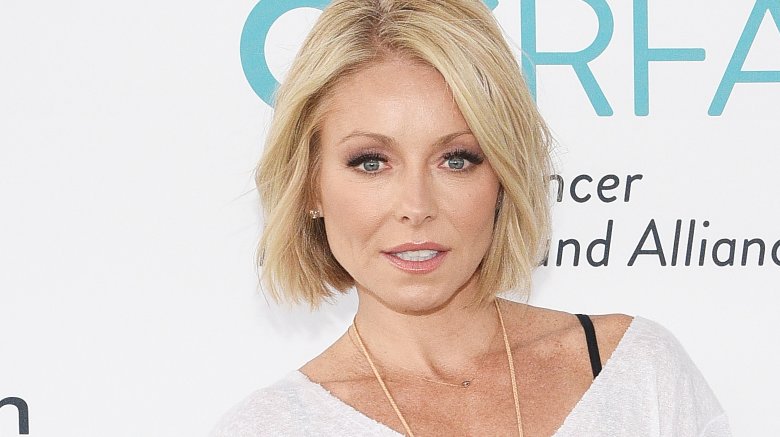 Getty Images
She made Strahan's exit painful to watch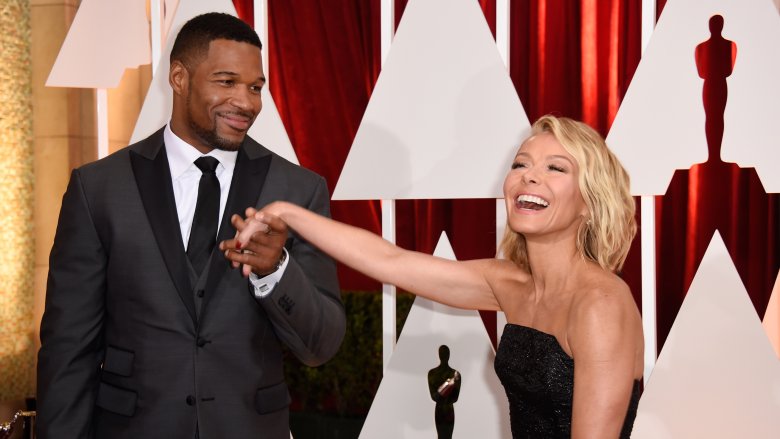 Getty Images
Even though she might have alienated some of her fans when she went rogue, Ripa was also seen as a hero by some who felt she was standing up for what so many women fight for every day: respect in the workplace. Unfortunately, Ripa may have squashed any goodwill she earned, all thanks to a few tense jabs she made at Strahan during his final, painful weeks on the show. The first came on her third day back, when she made an awkward joke in front of Strahan about her contract negotiations. She followed a day later by bringing up Strahan's high-profile divorces, which TMZ later said "blindsided" Strahan.
The one-two punch seemed in line with Ripa's then-recent string of behavior: a woman scorned who wasn't going to take anything sitting down. But in doing so, Ripa evened the playing field in some way, turning herself from a victim into a villain herself. She'll have to live with her behavior now that Live! has transitioned out of Strahan's reign, which may not work out for her in the long run. But at this point, we doubt she even cares.
Their feud could damage the show's legacy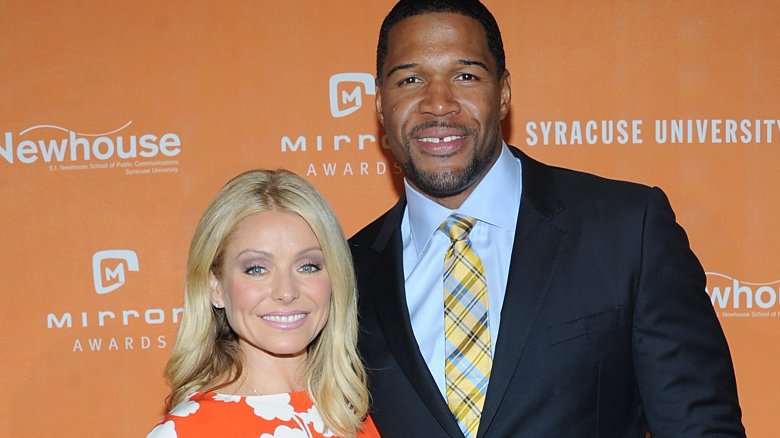 Getty Images
In the midst of Ripa's absence, multiple reports were published alleging that Ripa and Strahan weren't the happy-go-lucky BFFs you saw everyday on Live!. In fact, if TMZ and Page Six are to be believed, they actually hated each other. Certain business decisions in the wake of Strahan's planned departure seemed to confirm the rumors, primarily the decision to move Strahan's final date on Live! from September 2016 all the way up to May 13.
Even if the reports weren't true, they still caused a lot of drama, to the point where one can't think about Live! today without remembering Strahan's awkward farewell. Sure, you can slap a new co-host on the problem, but it will certainly be a long, long time before this feud becomes a thing of the past.
Her choice for her new co-host was ... bizarre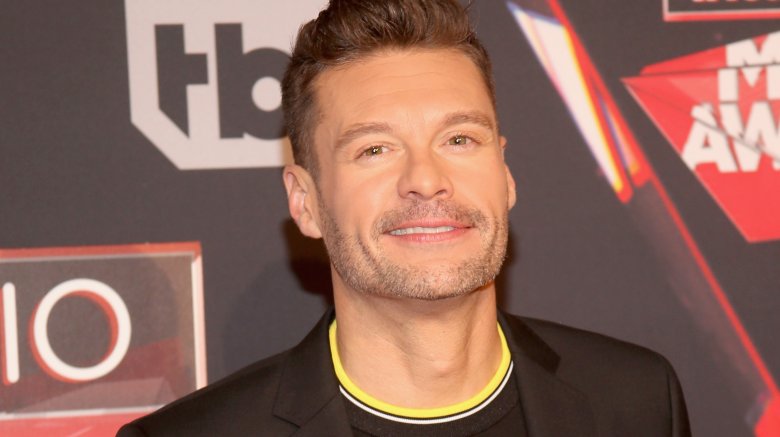 Getty Images
Given all of the fallout that happened from Strahan's exit, one would assume that Ripa would have a major say in who became her new co-host. As such, nobody was surprised when some of the names being considered for the coveted gig included Andy Cohen and Anderson Cooper, both of whom are close friends with Ripa.
In the end, though, she shocked everyone in May 2017 when she announced that Ryan Seacrest would be joining Live! as a permanent co-host. No offense to Ryan Secarest, who is arguably the hardest-working man in showbiz. But ... c'mon. Hiring a multi-millionaire pretty boy from Hollywood who is best known as being the former punching bag for Simon Cowell doesn't exactly scream "daytime demographic." Plus, it's unclear whether Ripa and Seacrest were even friends before the deal was made, making the whole thing feel forced and business-like, if anything.
And may set her up for a whole lot of deja vu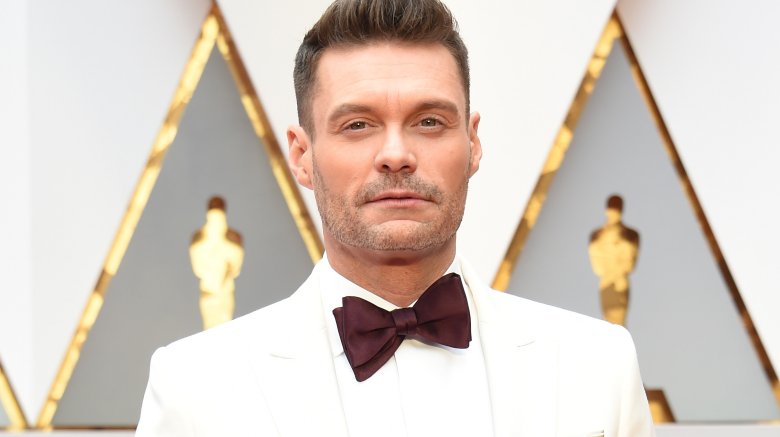 Getty Images
Within days of Seacrest joining Live!, word got out that ABC desperately wanted him to host its upcoming reboot of American Idol. Almost immediately, everyone began to wonder how the heck he'd be able to co-host a daytime talkshow in New York City and a live reality-competition program in Los Angeles all in the same week. Somehow, they managed to work out his schedule so that nothing would be disrupted; he officially joined the show in July 2017, news he celebrated with an all-smiles Ripa on their morning program.
That's great for Seacrest. But, uh ... hey, Kelly: remember what happened the last time your show hired someone who had eyes on every other prize in Hollywood?
She has a big personality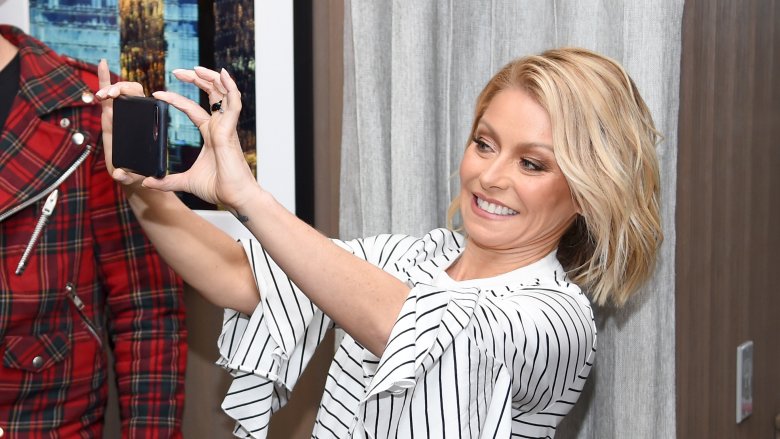 Getty Images
Ripa has been with Live! for over 15 years. So, naturally, she's doing about a million things right. And yet, for all her years of success, one could argue that her daytime TV personality has been and will always be a required taste. Indeed, her perky, in-your-face persona isn't for everyone, especially those who haven't had their morning coffee yet. (Which, when you think about it, might have been one reason it took so long for her to find a new cohost.) Combine that with all the drama that came out of her feud with Strahan and you have to wonder whether changing two hosts with one scandal could have given Live! a fresh, if slightly less energetic, new look.
And can be way too TMI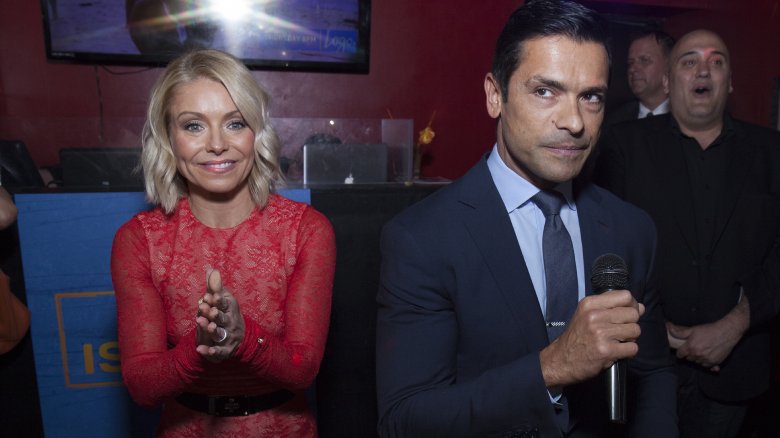 Getty Images
In recent months, Ripa has show a penchant for revealing things about her personal life that some wouldn't want to hear before 9 in the morning, if quite honestly ever. For example, in February 2017, Ripa spoke openly about her husband Mark Consuelos' alleged attitude after they have sex, revealing, "When there's ... special married couple time in our house ... he's immediately mean to me afterwards and I don't like that I think it's bizarre!"
From there, Ripa added that Consuelos–who was that day's guest co-host, mind you–"becomes short" with her, as if he is "irritated" somehow. "I'm like, 'Oh no, you're irritated? You were so loving three minutes ago!" She quipped.
Sure, that makes for hilarious TV. But ... did we really need to know all of that?