Bachelor In Paradise Couple Jade Roper And Tanner Tolbert Expecting Second Child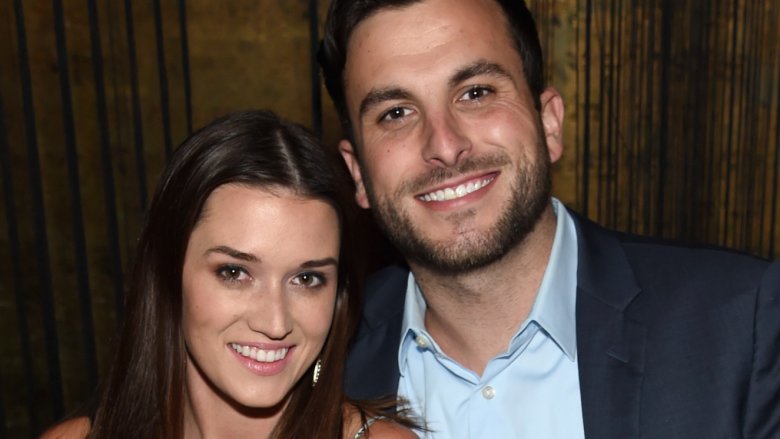 Getty Images
Bachelor in Paradise stars Jade Roper and Tanner Tolbert are expanding their family.
On Monday, Jan. 28, 2019, Roper and Tolbert took to social media to announce that they were expecting their second child. Roper shared two photos of herself with her husband and their daughter, Emerson Avery, on the beach on Instagram. In her hand, she can be seen holding a series of sonogram images. In the caption, she wrote, "Baby #2 is adding to our crew!!"
Sharing her future child's due date, she continued, "We are overjoyed our bundle of love will be joining us in August! We've been dreaming of you for a while now, and you are already loved beyond imaginable, sweet baby."
At the time of this writing, the sex of Roper and Tolbert's future little one is not yet publicly known.
As noted by E! News, Roper and Tolbert met while filming Bachelor in Paradise in 2015. Roper had previously appeared on The Bachelor's 19th season, while Tolbert had competed on The Bachelorette's 13 season. Their wedding was later filmed by ABC in January 2016. In August 2017, the two welcomed their first child, daughter Emerson.
Roper and Tolbert revealed that they were hoping to conceive their second child in April 2018. "We have just started to kind of, sort of try," Tanner shared with Us Weekly. "We want to have our kids close in age. So, it was time to start rolling."
Roper admitted that she would like to have three children with her husband, saying that three "would be the magic number." And apparently Tolbert is just fine with that, as he wants to keep having children until they have a son.
Regarding how soon-to-be big sister Emerson feels about her future sibling, Roper and Tolbert told Entertainment Tonight, "Emmy has no idea what's going on, but we bought her a big sister book to read to her at night so she'll be a pro by the time the new baby comes!"
Hopefully, Emerson will figure out what's up before the family welcomes their new baby into the world this summer.