Empire Star Jussie Smollett Brutally Attacked In Potential Hate Crime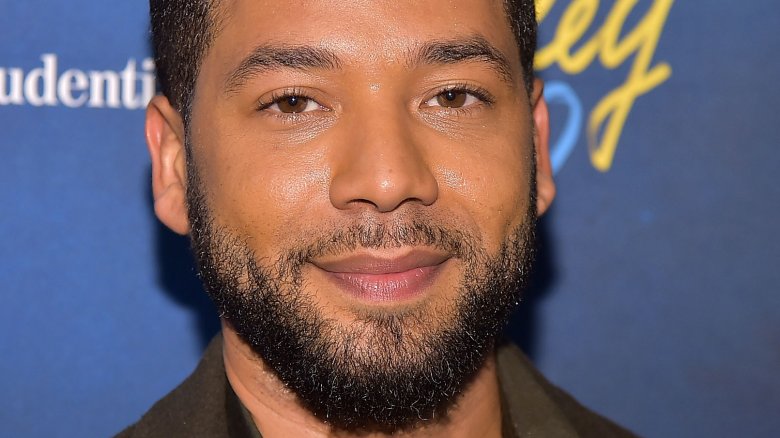 Getty Images
Jussie Smollett, who plays Jamal Lyon on Fox's drama Empire, appears to have been the target of a possible hate crime.
TMZ reports that Smollett traveled from New York to Chicago on Monday, Jan. 28, 2019, and, around 2 a.m., he reportedly went to grab a bite to eat at a local Subway. Sources close to Smollett told the gossip rag that, when the actor left, two white men wearing ski masks attacked him, after someone first reportedly shouted racist and homophobic slurs. They then were said to have "beat him badly and fractured a rib." According to TMZ, the two assailants also poured bleach on Smollett and put a noose around his neck. Before they left the scene, they reportedly said, "This is MAGA country."
Smollett was admitted to Northwestern Memorial, and he was discharged Tuesday morning. According to a statement from the Chicago police that was obtained by HuffPost editor Philip Lewis, the victim of the attack — who was not identified as Smollett but as a "36-year-old man" who is a "cast member of the television show Empire" — is in "good condition."
Chicago police are reportedly investigating the attack. "Given the severity of the allegations, we are taking this investigation very seriously and treating it as a possible hate crime," authorities said in a statement obtained by The Hollywood Reporter.
As noted by THR, Smollett's character on Empire is gay, and Smollett has identified as gay, though, as he told comedian Ellen DeGeneres, he doesn't like discussing his personal life.
Smollett had traveled to Chicago for a performance on Saturday, Feb. 2. Before the attack, he'd posted on Instagram that he'd landed in the city, stating that he'd been on a seven-hour flight that was originally only supposed to take two hours.