Grammy-Winning Singer James Ingram Dead At 66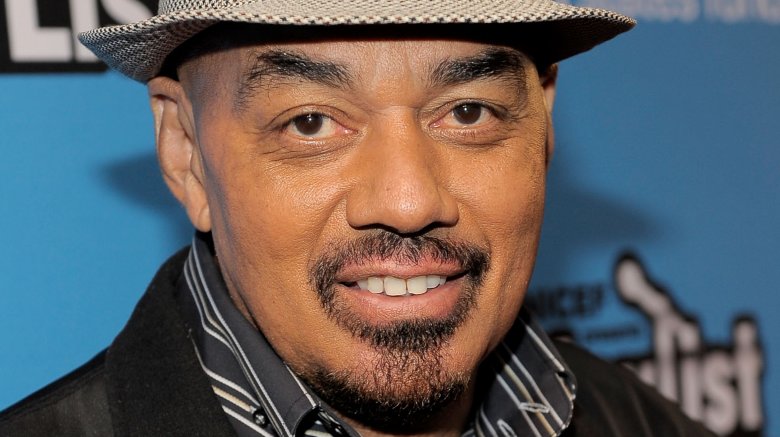 Getty Images
R&B legend James Ingram has passed away.
James Ingram has died following a battle with brain cancer, TMZ reports. Sources told the celebrity gossip rag that he had been fighting the disease for some time. He was 66 years old. Further details about his passing have not yet been revealed to the public.
Actress and producer Debbie Allen shared the sad news of Ingram's death with her Twitter followers on Tuesday, Jan. 29, 2019. Sharing a photo of herself with Ingram from years earlier, she wrote, "I have lost my dearest friend and creative partner James Ingram to the Celestial Choir. He will always be cherished, loved and remembered for his genius, his love of family and his humanity."
She continued, "I am blessed to have been so close. We will forever speak his name."
James Ingram began his career by joining the band Revelation Funk when he was 18 years old, as was reported in a 2012 profile on his life published by the Chicago Tribune. While the group disbanded years later, James continued pushing forward in the music industry, notably playing the piano during studio sessions with the legendary Ray Charles and singing with the famous Marvin Gaye. He also "sang and wrote demos," and one of his songs — "Just Once" — found its way to music producer Quincy Jones. Jones included the track on his album The Dude, and Ingram was featured on a number of songs on the record (via NPR).
Ingram later recorded a number of popular duets, including "Baby, Come to Me" with jazz artist Patti Austin, "The Day I Fall in Love" with country music's Dolly Parton, and "Somewhere Out There" with singer Linda Ronstadt. The latter was featured in the 1986 animated film An American Tail.
Ingram also wrote music icon Michael Jackson's hit song "P.Y.T.," which was featured on Jackson's popular Thriller album, and he participated in the memorable charity song "We Are the World" with the likes of Kenny Rogers and Tina Turner.
Furthermore, Ingram enjoyed a successful solo career, releasing several records of his own, including the Gold-certified album It's Your Night. The 1983 record featured the hit "Yah Mo B There," which Ingram performed with singer Michael McDonald.
Throughout his lifetime, Ingram was nominated for a total of 14 Grammy Awards, of which he took home two. He won best male R&B vocal performance for the song "One Hundred Ways" in 1981, and he snagged best R&B performance by a duo or group with vocals for his duet with McDonald on "Yah Mo B There" in 1984 (via Entertainment Weekly).
Ingram was also nominated for two Oscars and two Golden Globes, both for his songs "The Day I Fall in Love" in the 1993 movie Beethoven's 2nd and "Look What Love Has Done" in the 1994 movie Junior.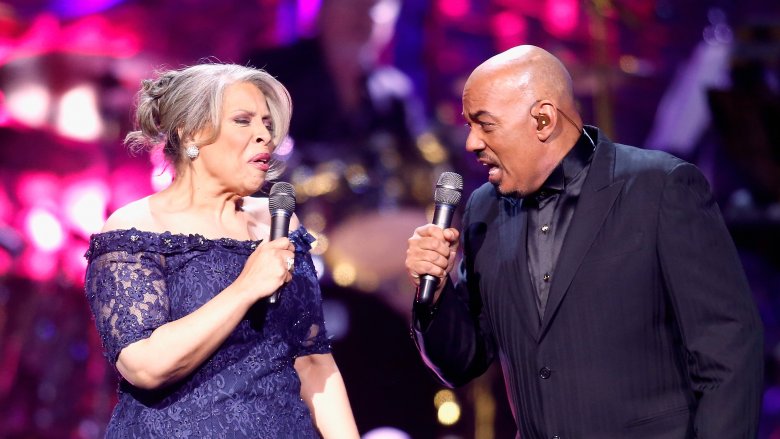 Getty Images
Since news of his passing made headlines, his frequent collaborator, Quincy Jones, released a statement regarding Ingram's death, which was tweeted out by The New York Times reporter Jon Caramanica. "There are no words to convey how much my heart aches with the news of the passing of my baby brother James Ingram," he said. "With that soulful, whisky sounding voice, James Ingram was simply magical."
Noting that "every beautiful note that James sang pierced your essence and comfortably made itself at home," Jones, who also addressed Ingram's passing on his own Twitter page, went on, "But it really was no surprise because James was a beautiful human being, with a heart the size of the moon. James Ingram was, and always will be, beyond compare. Rest in peace baby brother. You will be in my heart forever."
TMZ reported that Ingram was notably absent from a tribute to Jones in September 2018, and, at the time, it was reportedly "not clear" why he wasn't in attendance.
Other celebrities have taken to social media to mourn Ingram's passing. The Empress of Soul, Gladys Knight, posted, "Thank you for your love. Thank you for your friendship. Thank you for your music. Thank you for your legacy."
Singer Josh Groban wrote, "RIP the great James Ingram, a vocalist all vocalists looked up to."
Comedian Sinbad tweeted out, "I loved my brother james. Sang his butt off but he was funny ... as hell. Thank you for all the conversations and good times my brother. I pray for your family that they be okay."
According to the BBC, Ingram is survived by his wife, Debra, whom he'd married in 1975.
Our thoughts are with James Ingram's loved ones during this difficult time.